List of famous David art, listed alphabetically with pictures of the artwork when available. This list includes examples of historic David paintings, sculptures and any other forms of art. These are all popular David works by famous or notable artists, so you'll most likely recognize the majority of artists on this list. Though the years David has been a reoccurring subject in the world of art, drawing inspiration from renowned artists all around the world If any amazing David art pieces are missing, feel free to add them below.
List items include David, David and many more.
If you're looking to answer the question, "What is an example of David art?" then this list will be of use to you.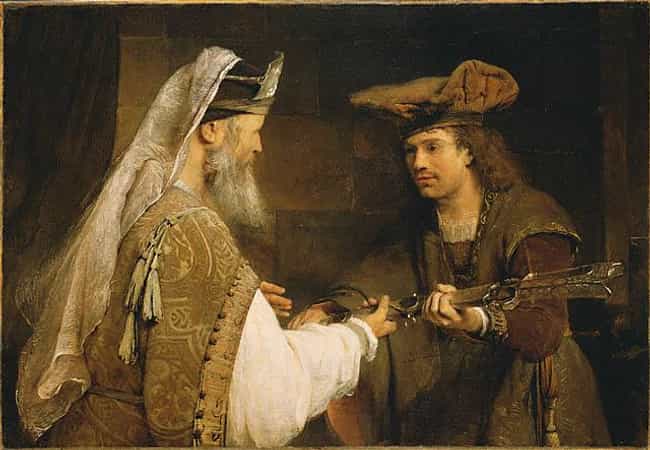 1
Ahimelech Giving the Sword of Goliath to David
"Ahimelech Giving the Sword of Goliath to David" (c. 1680-1690) is a painting by Dutch artist Aert de Gelder. ...more on Wikipedia
Artist: Aert de Gelder
Subject: David
Genres (Art): History painting
Art Form: Painting
Period / Movement: Dutch Golden Age, Baroque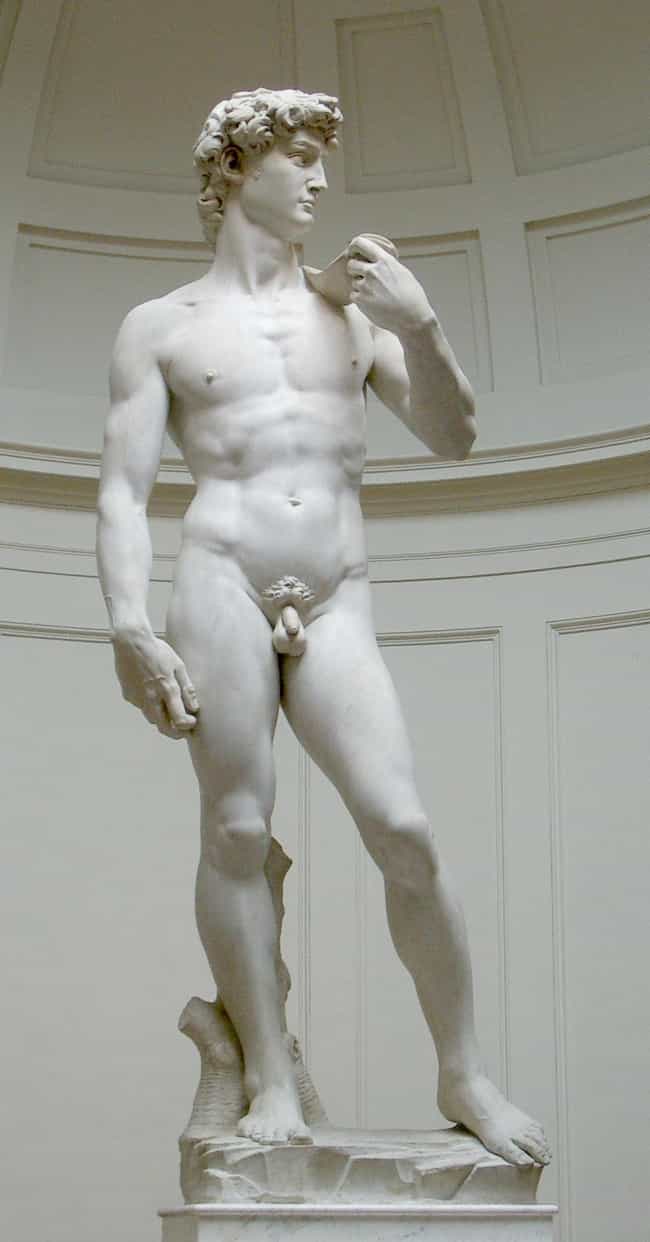 David is a masterpiece of Renaissance sculpture created between 1501 and 1504, by Italian sculptor, painter, architect, poet Michelangelo. It is a 4.34-metre, 5.17-metre with the base marble statue of a standing male nude. The statue represents the Biblical hero David, a favoured subject in the art of Florence. Originally commissioned as one of a series of statues of prophets to be positioned along the roofline of the east end of Florence Cathedral, the statue was placed instead in a public square, outside the Palazzo della Signoria, the seat of civic government in Florence, where it was unveiled on 8 September 1504. Because of the nature of the hero it represented, the statue soon came to ...more on Wikipedia
Artist: Michelangelo
Subject: David
Art Form: Sculpture
Period / Movement: Italian Renaissance, Renaissance

David is the name of two statues by Italian early Renaissance sculptor Donatello. ...more on Wikipedia
Artist: Donatello
Subject: David
Genres (Art): History painting
Art Form: Sculpture
Period / Movement: Italian Renaissance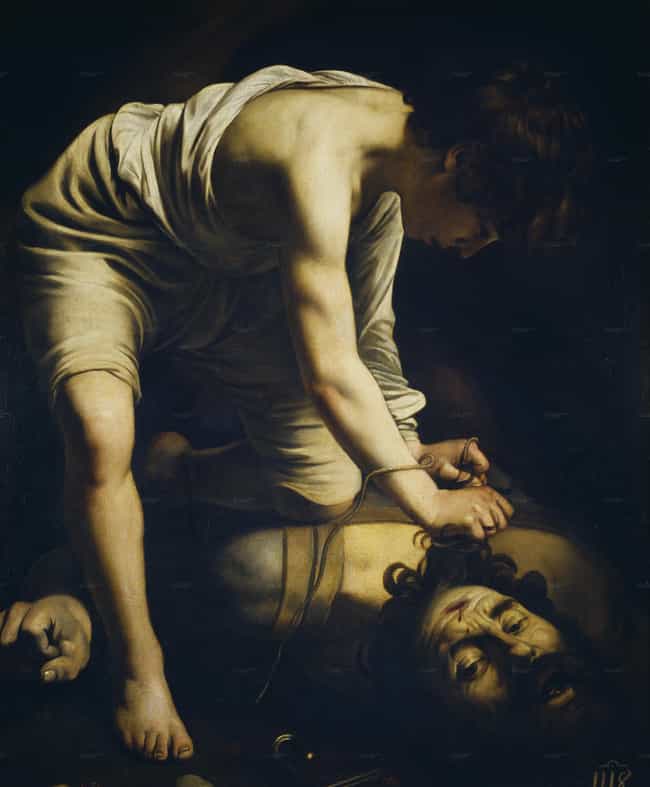 David and Goliath is a painting by the Italian Baroque master Caravaggio. It was painted in about 1599, and is held in the Museo del Prado, Madrid. Two later versions of the same theme are currently to be seen in Kunsthistorisches Museum, Vienna, and in Rome's Galleria Borghese. The David and Goliath in the Prado was painted in the early part of the artist's career, while he was a member of the household of Cardinal Francesco Maria Del Monte. It shows the Biblical David as a young boy fastening the head of the champion of the Philistines, the giant Goliath, by the hair. The light catches on David's leg, arm and flank, on the massive shoulders from which Goliath's head has been severed, and ...more on Wikipedia
Artist: Caravaggio
Subject: Goliath, David
Genres (Art): History painting
Art Form: Painting