READ
How David Bowie Died Better Than Most People Live

Full of surprises to the end, David Bowie planned his death with just as much precision - and even more passion - as anything he did in life. UPDATE: this incredibly well-researched article about what Bowie was doing in his last 18 months gets more specific about the timelines of some of the events mentioned below, and contradicts or improves upon a few of my suppositions; when I get time I will hopefully change this list to reflect this new information.
An innovator in every sense, he orchestrated in minutia every aspect of his incredibly diverse and prolific career. That alone cemented his legend. But Bowie himself was a work of art, and he consciously treated his imminent end as the final chapter. Even at age 69, Bowie proved to the very end that he was oh so far ahead of his time. Would that we could all die with such grace, let alone live such a full life. In an entirely un-maudlin way, Bowie left everyone a parting gift of his some of his best music ever - along with some other artifacts as you will see below - to fill the gaping hole his death leaves in all of us.
back to page 1
He Filmed a Music Video, Released Four Days Before His Death
When the video for "Lazarus" was released, Bowie was hailed for creating an innovative and incredibly beautiful video to go along with the haunting track. In hindsight, the images of Bowie thrashing in a hospital bed and being shut into a coffin-esque bureau were more prophetic than anyone realized.
He Produced a Musical Months Before His Death
produced a musical
in his final days, David Bowie's artistic output puts everyone to shame.
Lazarus
, a theatrical experience loosely based on the book and film
The Man Who Fell to Earth
, was running just a month before he passed away. But the entire production makes you wonder how much of this was he doing in the post-diagnosis period. Given the way that Bowie kept his personal and professional lives separate, we'll probably never know.
He Looked Like This Days Before His Death
The Last Person He Followed on Twitter Was God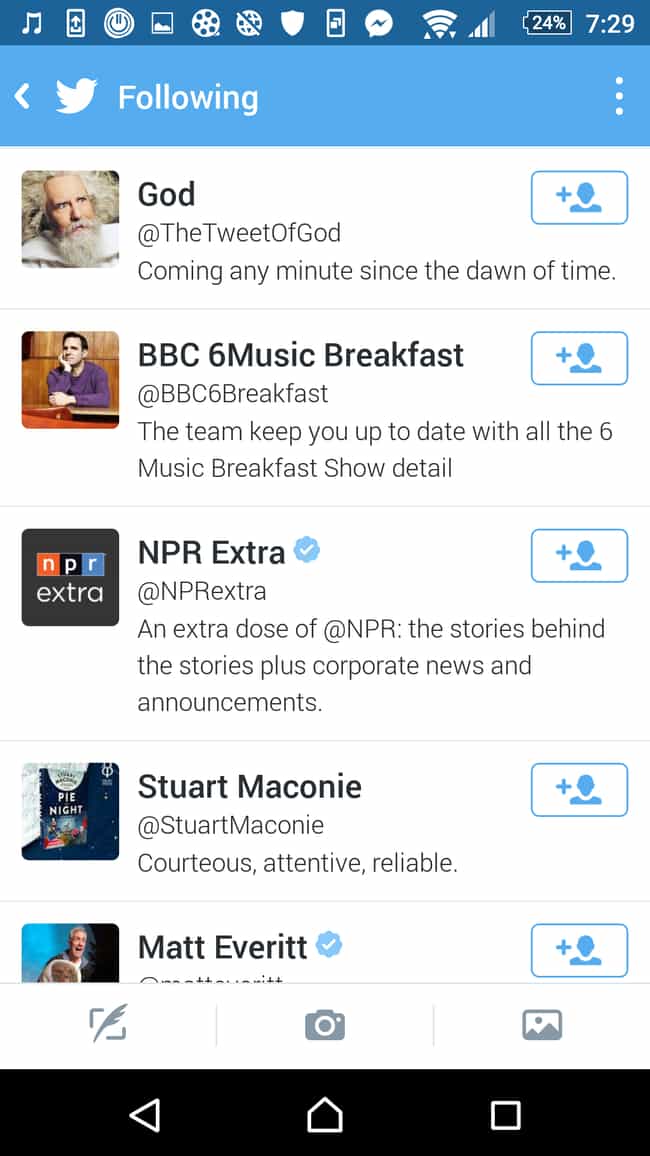 David Bowie's
last Twitter follow
is just another piece in his carefully-orchestrated-in-retrospect final puzzle. Bowie always loved wordplay and the secrets technology could hold, as well as a subtle inside joke.