READ
The Many Obsessions of David Lynch

David Lynch is an obsessive person. He'd have to be, given the care, cosmology, and semiotics that goes into his films and television programs. Thing is, his intense level of obsession reaches beyond his work, permeating his life. Admittedly, a lot of the things David Lynch likes are things that everyone else likes, he's just fascinated in them in a way that's incomprehensible to anyone else, at least until he explains his obsession in a way that only David Lynch can.
For many of Lynch's fans, trying to get inside the auteur's head and understand what David Lynch obsessions mean to the rest of us is a full time gig. If you're trying to solve the puzzle of one of the last living enigmas, and one of the towering independent voices in American cinema, drop two silver dollars through the mail slot and keep reading.
If you don't know Lynch from his films, there's a good chance you're aware of the David Lynch transcendental meditation workshops attended by celebrities weird and non-weird alike. Or maybe you know about his love of coffee and cigarettes. No matter what you know about Lynch, and even if you've only seen some of his work, you're privy to at least one thing that he was focused on for long enough to get inside of it and tear it to shreds.
If you need a sip of the David Lynch weird brew we don't get enough of these days, continue down the rabbit hole, and discover something new about one of America's greatest filmmakers.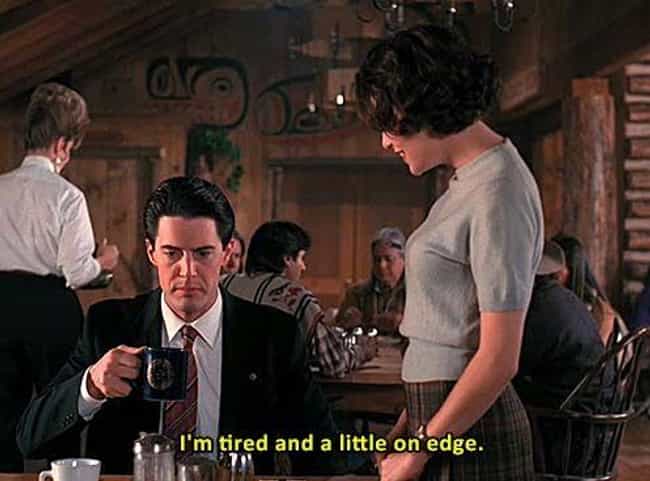 Any fan of Twin Peaks knows if there's one thing David Lynch loves, it's a damn fine cup of coffee. Not only does the auteur admit to drinking anywhere from 10 to 20 cups a day, but he also started his own line of signature coffee: David Lynch Signature Cup. And if you're wondering if he has a personal brewing philosophy, he does: "Lots of people are doing really great things in coffee these days, but you have to find what works for you and you can instantly go to heaven."
see more on Coffee
Transcendental Meditation
Outside the world of film and television, David Lynch's greatest contribution to society may be the introduction of transcendental meditation to the lay person outside of the Los Angeles smog. Not only does he believe that meditation can cure humanity from the disease of stress, but he thinks it's the only way for a person to find true happiness and success.
"You want more ideas, you want more energy to do the work and more happiness in the doing – where are all of these things? They are within... I think ideas are out there and you catch them like how you catch fish. The more consciousness you have, the deeper you can catch those ideas."
Among the many converts to Lynch's vision of meditation is Alkaline Trio frontman Matt Skiba, who joined Blink-182 in the wake of Tom Delonge's departure.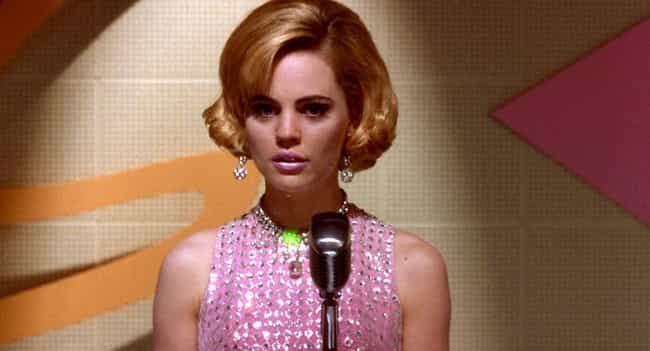 Lynch has said many times that music is one of the ways in which he's able to manifest cinematic images in his mind. Case in point: the song "Blue Velvet." While being interviewed for BAM at the New York Public Library he commented, "I never really liked [Blue Velvet]. But one day I listened to it, and suddenly images just started coming out of nowhere."
Why did David Lynch spend so much of the 2000s reporting the weather on his website? Maybe a daily weather report was his way of focusing his chi. Or maybe he genuinely thought we needed to hear how the weather was at his house in the Hollywood Hills. Maybe he just knew that we'd need it. Maybe it's a meta commentary on something. Maybe he was bored?
If you'd like to investigate further, you can read DavidLynch.com: Auteurship in the Age of the Internet and Digital Cinema by Zoran Samardzija, Columbia College Chicago, in which Lynch's weather reports are mentioned very briefly (as in, like, once).