Entertainment

David Lynch Shows and TV Series

All David Lynch shows list, featuring TV series created by David Lynch, with pictures from the show when available. Series and programs made by TV creator David Lynch are listed below alphabetically, with additional information such as when the show first aired and what network it aired on. What are all of the David Lynch TV creations? This series list includes any shows that David Lynch co-created and maybe served as an executive producer on.
List includes Twin Peaks, On the Air and more.
This list of television shows features programs produced, written, and adapted by David Lynch. This list answers the questions, "What shows did David Lynch create?" and "How many shows has David Lynch created?"
These shows may not have all aired in the same country, but they were all created or co-created by David Lynch. (4 items)
American Chronicles is a documentary television program which was broadcast by Fox Broadcasting Company as part of its 1990 fall lineup. American Chronicles was produced by David Lynch and Mark Frost, and featured many of the same quirky camera angles, unusual music, and a focus on violence and sexuality that were hallmarks of their ABC program, Twin Peaks. The half-hour weekly program was narrated by Richard Dreyfuss. This program had a relatively brief run, being cancelled just over three months after its premiere, after ranking dead last out of 98 shows with an average household rating of just 3.07. ...more on Wikipedia
Actors: Richard Dreyfuss
Premiered: 1990
see more on American Chronicles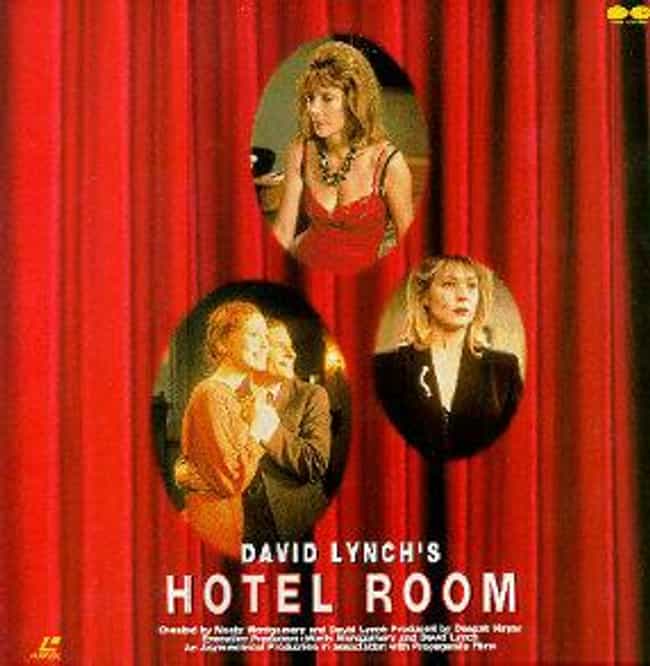 Hotel Room is an American drama series that aired for three episodes on HBO from January 8 to 9, 1993. Produced by David Lynch, each drama takes place in the same New York City hotel room in 1969, 1992, and 1936, respectively. ...more on Wikipedia
Premiered: 1993
see more on Hotel Room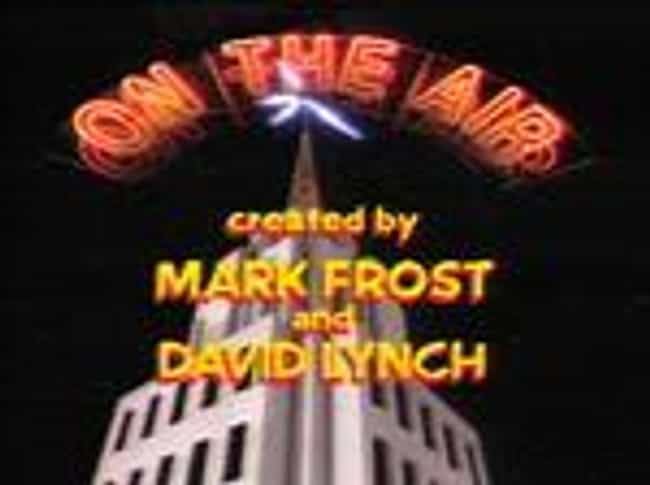 On the Air is an American sitcom created by Mark Frost and David Lynch, and broadcast by ABC. In the United States only three episodes were aired, although seven were filmed. The program follows the antics of the staff of a fictional 1950s television network, as they try to put on a live variety program called "The Lester Guy Show", with disastrous results. It starred Ian Buchanan, Marla Rubinoff, Nancye Ferguson, Miguel Ferrer, Gary Grossman, and Mel Johnson, Jr. Directors included David Lynch, Mark Frost, Jack Fisk, Jonathan Sanger, Lesli Linka Glatter, and Betty Thomas. ...more on Wikipedia
Actors: Miguel Ferrer, David Lander, Tracey Walter, Ian Buchanan, Kim McGuire, + more
Premiered: 1992
see more on On the Air