Total Nerd What Happened To All Your Favorite DC Comic Book Characters In 2017

Quite a few wild DC comics were released in 2017. There's a Batman storyline called Dark Nights: Metal that's one of the most exciting things we've seen from any comic book publisher in decades. Superman's also revamped and he's part of a Watchmen crossover. A large number of villains also become heroes in 2017.
Then there's Princess Diana. The 2017 Wonder Woman comic books have been almost as good as the newest movie, which is really saying something because the Amazon princess's film is one of the best comic book movies ever. It's no wonder that Marvel's comic book character storylines have had a hard time competing.
Here's the rundown of what happened to DC characters in 2017. There are a lot of spoilers so be prepared.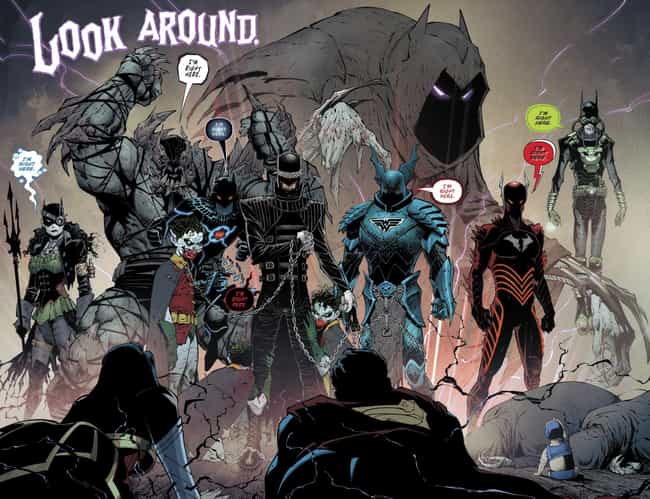 Batman has one of the craziest, rewarding story arcs of 2017 in Dark Nights: Metal. As this crossover features a number of familiar Justice League faces, it's not truly just a Batman story, but the masked knight definitely takes center stage. In Dark Nights, Bats discovers a dark multiverse that exists beneath his own. A variety of strange metals connects the two worlds. When Batman touches the metal, he opens a pathway between the different realities, ultimately enabling seven evil versions of himself to infiltrate Earth.
The Batman also has a crossover with the Teenage Mutant Ninja Turtles. It's pretty awesome.
Also Ranked
#1 on The Best Comic Book Superheroes of All Time
#55 on The Greatest TV Characters of All Time
#37 on The Best Cartoon Characters of the 90s
#18 on The Greatest Cartoon Characters in TV History
see more on Batman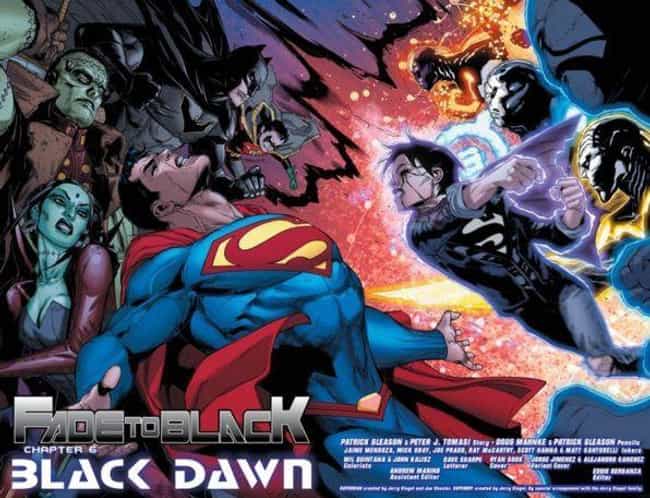 Superman's kind of a big deal in 2017. The Superman Reborn release has had major implications for the entire DC universe and most of Superman's storylines have revolved around his relationship with his son and with Lois.
In the Black Dawn comic, Clark finds himself in a backwater psychological thriller when the town fair is attacked by a giant squid. Ultimately, this story arc allows real tragedy to befall the Clarks. Lois loses a leg and evil mastermind Manchester Black forces Superboy to watch the horrific event.
A confused and manipulated Superboy ends up fighting his father, convinced that the morality of non-lethal force is insufficient for heroism.
Also Ranked
#4 on The Best Comic Book Superheroes of All Time
#74 on The Greatest Cartoon Characters in TV History
#3 on The 100+ Best DC Comics Heroes of All Time, According to Fans
#43 on The Best Batman Villains Ever
see more on Superman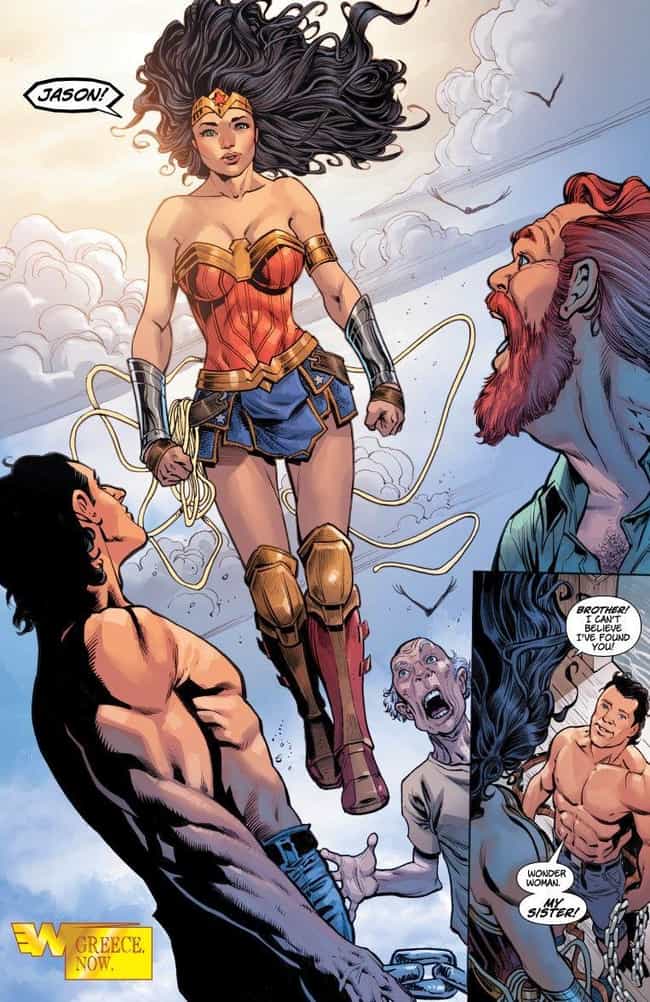 Greek mythological giants are front and center in Diana's 2017 adventures. In fact, during the Children of God comic, it's revealed that Jason is Diana's twin brother. The Amazon wrestles with the new knowledge especially because it seems like Jason wants nothing to do with her.
Overall, Wonder Woman's character is redefined and her strength is reinforced. The Rebirth storyline chronicles the superhero's acceptance of mortality and the loss of her lasso. Of course, Diana is also reunited with Golden Circle in 2017 so all seems to be going relatively well.
Also Ranked
#1 on The Best Female Comic Book Characters
#10 on The Best Comic Book Superheroes of All Time
#74 on The Greatest Mortal Kombat Characters
#4 on The 100+ Best DC Comics Heroes of All Time, According to Fans
see more on Wonder Woman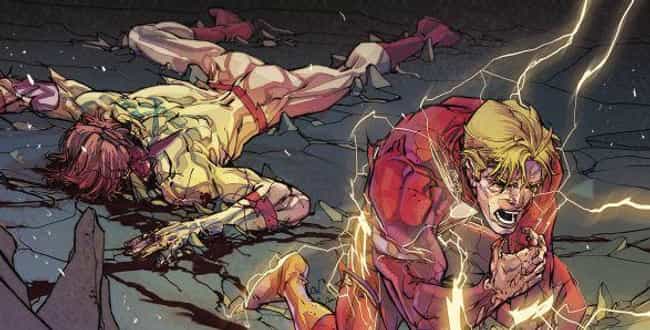 In 2017, Barry Allen is driven mad by the Negative Speed Force in his Rebirth comic. He also clashes with and kills his rival, Reverse Flash. Barry realizes, though, that his madness is exacerbated by his interactions with Reverse Flash. This mental weakness leaves him at the mercy of lover-turned-enemy, Meena.
Barry also finds himself deep in space with Hal Jordan, fighting cosmic villain Multiplex. The Flash also faces Batman: The Red Death, one of the seven evil Batmen from the dark multiverse. In addition to possessing all of Bruce Wayne's knowledge and skill, Red Death is a speedster.
Barry Allen definitely has his hands full.
Also Ranked
#6 on The Best Comic Book Superheroes of All Time
#2 on The 100+ Best DC Comics Heroes of All Time, According to Fans
#33 on The Most Hardcore Current TV Characters
#8 on Funny Names to Give a Turtle
see more on Flash