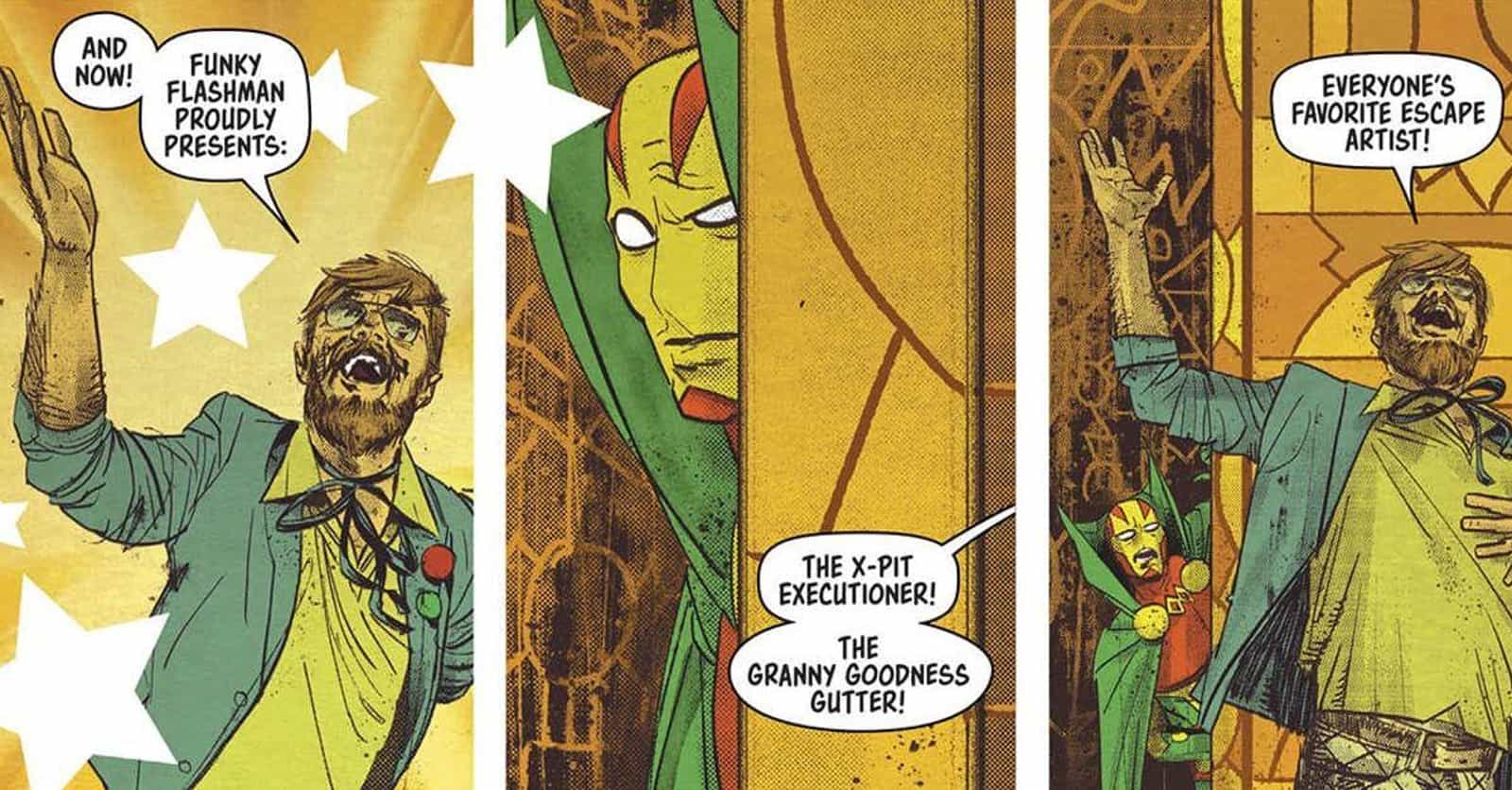 Photo: user uploaded image
The DC Universe Has Been Taking Shots At Stan Lee In Their Comics For Decades
Stan Lee has long been the public face of Marvel Comics, but avid readers know that Lee is only one half of the Marvel story. Jack "King" Kirby deserves just as much, if not more, credit for the creation of iconic characters like the Fantastic Four, Avengers, and X-Men. Kirby himself was one of the people who held this belief, and he expressed his feelings of betrayal via the creation of Funky Flashman, a supporting character in Mister Miracle and an unofficial DC Comics Stan Lee parody.
Although he doesn't appear much anymore, Funky Flashman is still puttering around the DC Universe — meaning that Kirby's walking, talking criticism of Lee has outlived Kirby himself, who passed away in 1994.
---
Funky Flashman Debuted In 1972, And He Was Despicable From The Get-Go

Funky Flashman made his debut in 1972's Mister Miracle #6, and was the creation of Jack "King" Kirby, who previously co-created such legendary characters as Captain America, Iron Man, and the Fantastic Four. From the very beginning, it was clear Kirby never intended Flashman to be as heroic as his previous creations.

Flashman was portrayed as a sleazy, womanizing, untrustworthy huckster who did nothing but pull cons and execute get-rich-quick schemes. Flashman was terrible for one reason - he was meant to be a thinly-veiled pastiche of Stan Lee, Kirby's former collaborative partner turned worst enemy.