Music
This Artist Imagined How These Dead Rock Stars Would Look If They Were Still Alive Today

Many of rock and roll's most brilliant stars burned out too early. There are members of the infamous 27 Club, including Kurt Cobain, Jimi Hendrix, Janis Joplin, and Amy Winehouse; plenty of other artists also suffered untimely deaths, such as Elvis Presley, Keith Moon, and John Lennon.
But what if they were still with us today? This was the vision behind the Rock and Roll Heaven project by Sachs Media Group and the photo restoration and manipulation company Phojoe. The companies created a visual representation of what these late artists would look like today, and included expert conjectures from two noted musicologists on what these stars could have achieved with their talents.
back to page 1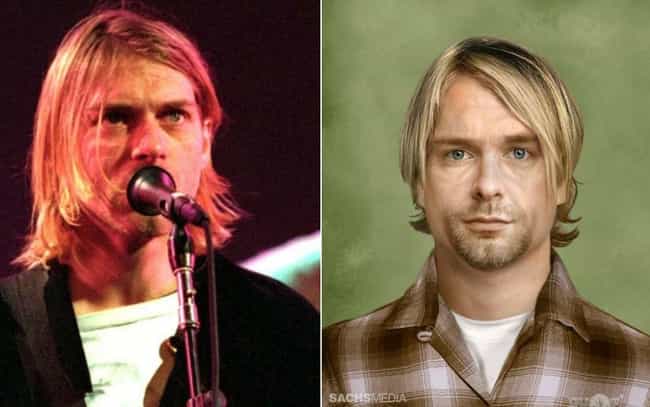 Kurt Cobain redefined rock by launching the grunge movement as the frontman of his band Nirvana. With albums Nevermind and In Utero, Cobain cemented himself as an idol of the grunge movement. At age 27, he committed suicide. In 2014 the Rock and Roll Hall of Fame officially recognized Cobain for his contributions to music history with Nirvana.
What he would be doing today according to Rock and Roll Heaven:
Given his aversion to celebrity, had Cobain lived, he would likely have continued to work with Nirvana, but also explored smaller, less commercial projects with other players, trying to recapture some of the anonymity and artistic freedom of his early years.

He would probably have pursued artistic outlets offstage and behind the scenes, eschewing the limelight and using his fame to bring attention to young musicians on the cutting edge, as well as exploring his deep interest in Americana styles by producing and collaborating with older roots artists.
see more on Kurt Cobain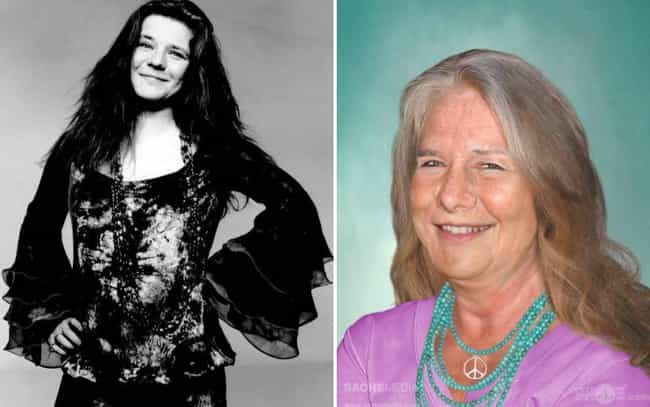 Janis Joplin burst onto the scene as a monumental blues singer, playing with band Big Brother and the Holding Company in 1966. Their 1968 album Cheap Thrills received critical acclaim. She then pursued a successful solo career, but a drug overdose cut her life short. She died at age 27. She entered the Rock and Roll Hall of Fame in 1995.
What she would be doing today according to Rock and Roll Heaven:
The pace and intensity of Joplin's lifestyle and singing were unsustainable, and she would almost certainly have experienced a collapse of some kind in the early 1970s. However, by the 1980s she could have returned with the wisdom and depth of that experience, re-emerging like similarly troubled peers, such as Joe Cocker and Tina Turner.

Her voice would undoubtedly have lost much of its screaming power, but gained control. She could have surrounded herself with the best sidemen available and created music that - while it would have been less raw and wild than her youthful work - would have been surer, deeper, and just as passionately soulful.
see more on Janis Joplin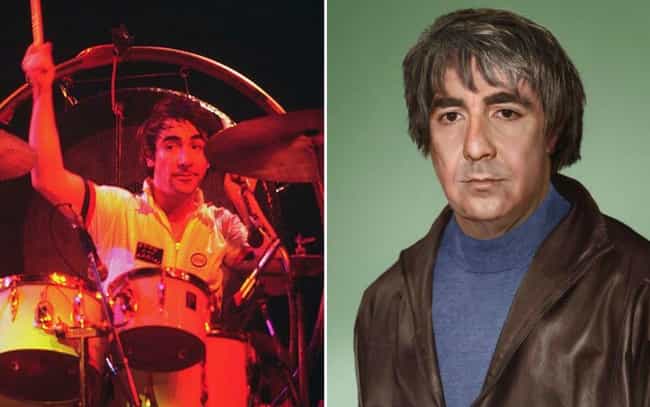 An incredibly energetic rock-and-roll drummer, Keith Moon played with The Who, later earning the moniker "Moon the Loon" for wrecking drum kits and hotel rooms. He died from a drug overdose at age 32. The Rock and Roll Hall of Fame inducted Moon in 1990 for his prominent role as part of The Who.
What he would be doing today according to Rock and Roll Heaven:
Though he occasionally experimented with side projects, Keith Moon was always first and foremost the heartbeat, clown, and spectacular lunatic of The Who, and his career would have continued to be wrapped up with his longtime bandmates.

Had he lived, The Who would not have broken up in the 1980s and could have continued on a par with the Rolling Stones, making new albums and selling out stadiums around the world. The music would not have changed all that much, but new generations of fans would have a chance to see them with the magnificent madman Moon on drums.
see more on Keith Moon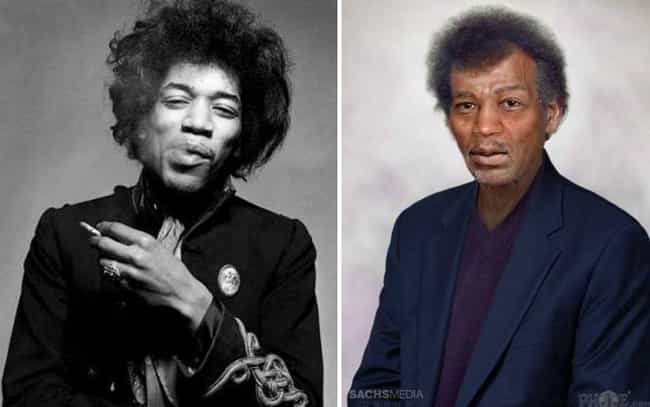 Considered by many as the greatest guitar player in rock music history, Jimi Hendrix was a groundbreaking musician. A highlight of Hendrix's career was his legendary performance at Woodstock in 1969, where he performed "The Star Spangled Banner." Similar to many other stars of his time, however, drugs led to his downfall - he died of an overdose at age 27. He joined the Rock and Roll Hall of Fame in 1992.
What he would be doing today according to Rock and Roll Heaven:
At the time of his death, Hendrix had become frustrated with the limitations of rock and was discussing a duet project with Miles Davis. This would have opened up new worlds to both artists, and could have been the defining masterpiece of jazz-rock fusion.

He would also undoubtedly have continued his innovative explorations of new sound technologies, and created increasingly complex and ambitious long-form compositions.

Though in the process he would have moved further from the hit-focused rock-pop mainstream, [and] he would have provided a bridge between the funk-jazz of Parliament and the growing experimental rock movement, and could now be reigning as the pioneer, father figure, and supreme master of the jam-band scene.
see more on Jimi Hendrix