Music
This Artist Imagined How These Dead Rock Stars Would Look If They Were Still Alive Today

Many of rock and roll's most brilliant stars burned out too early. There are members of the infamous 27 Club, including Kurt Cobain, Jimi Hendrix, Janis Joplin, and Amy Winehouse; plenty of other artists also suffered untimely deaths, such as Elvis Presley, Keith Moon, and John Lennon.
But what if they were still with us today? This was the vision behind the Rock and Roll Heaven project by Sachs Media Group and the photo restoration and manipulation company Phojoe. The companies created a visual representation of what these late artists would look like today, and included expert conjectures from two noted musicologists on what these stars could have achieved with their talents.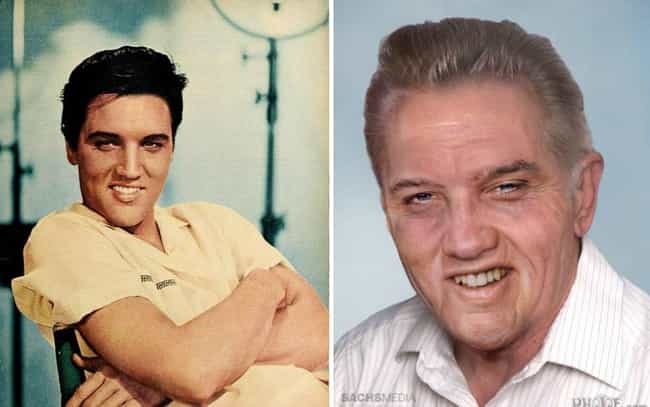 Elvis Presley, the great forefather of rock and roll, rose to unprecedented fame in the '50s before transitioning into an acting career, where he starred in 33 movies. Presley died of a heart attack at age 42 at Graceland, his Memphis, TN, mansion. The Rock and Roll Hall of Fame honored Presley in 1986.
What he would be doing today according to Rock and Roll Heaven:
As long as Colonel Parker remained his manager, Presley would have been unlikely to make any dramatic changes of artistic direction - but it is not hard to imagine the Colonel opening an Elvis Grand Casino in Las Vegas where the "King of Rock and Roll" could have held court throughout the years.

After Parker's death in 1997, Elvis might have branched out. Like his old Sun labelmate Johnny Cash, he might have put himself in the hands of young rock producers and revisited his blues and country roots, making stripped-down albums that would have won him a new following of young hipsters.

Given his command of older pop styles, he would also have been an obvious first choice for the Frank Sinatra and Tony Bennett superstar duet projects.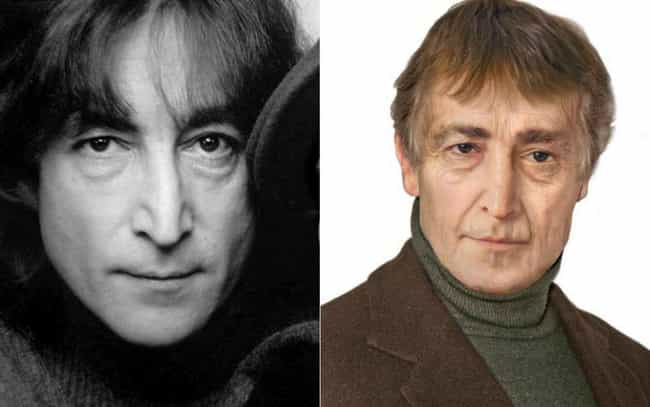 The Beatles founder John Lennon would go on to create largely influential music. Unfortunately, a crazed fan took 40-year-old Lennon's life too soon; arriving home from a recording session, Lennon suffered a fatal gunshot. In 1988 the Rock and Roll Hall of Fame inducted Lennon as a Beatles member, and again in 1994 as a solo artist.
What he would be doing today according to Rock and Roll Heaven:
Having retired from the music business and devoted himself to fatherhood, Lennon returned with a new maturity and would have been likely to continue his social activism with more focus.

He paved the way for such musical activists as Bob Geldof and Bono, but given his talent and fame could have accomplished even greater things. Given what he had done already, it is hard to put limits on what he might have attempted, and it seems safe to assume he would have continued to surprise even his most devoted followers.

He might have been the first classic rocker to embrace the hip-hop revolution, composed avant-garde experimental music, gone back to his roots by forming a hard-rocking guitar quartet, or most likely would have experimented with all of those alternatives and more. (And yes, he almost certainly would have stayed with Yoko Ono.)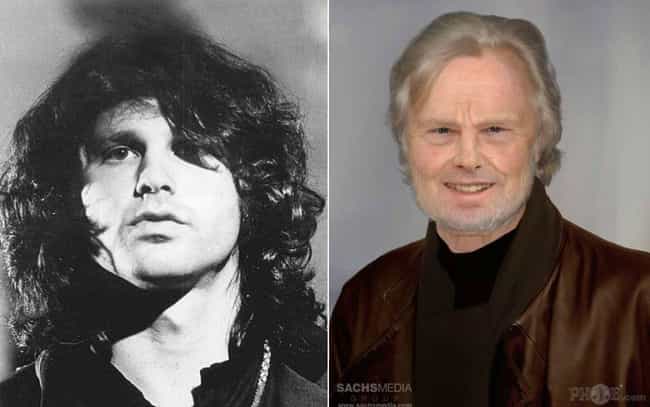 Jim Morrison, the hard-partying singer and songwriter for The Doors, shook up the '60s with music, arrests, and wild behavior. His music and unhealthy habits were the stuff of legend, but he died in the bathtub of a Paris apartment at age 27, presumably of heart failure. Morrison received recognition as an influential part of The Doors from the Rock and Roll Hall of Fame in 1993.
What he would be doing today according to Rock and Roll Heaven:
Of all the 1960s rockers who died young, Morrison is the most difficult to pin down in terms of where his artistic muse might have taken him, given his broad range of interests not only in music, but also in poetry, film, and theater.

He undoubtedly would have been involved in the explosion of independent filmmaking in the 1970s, and was perhaps the only rock star of his generation who would have been completely at home in the punk rock movement of the 1970s and later alternative scenes.

Alternatively, he might have abandoned music entirely; devoted himself to writing; moved to New York, Paris, Tokyo, or Dakar; and by now be honored by a few cognoscenti as an experimental avant-gardist rather than revered by millions as a rock star.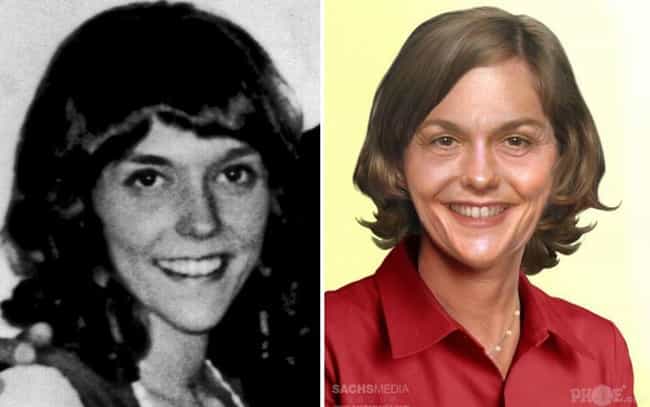 Karen Carpenter first tasted fame as a teenager, singing with her sibling Richard; they would later become world-renowned as the Carpenters, a staple of '70s soft rock. For most of her life, Karen battled an eating disorder, one which led to fatal cardiac arrest. She was 32 when she died.
What she would be doing today according to Rock and Roll Heaven:
At the time of Karen's death, the Carpenters were in transition. She had explored solo projects while Richard dealt with some personal issues, but they were back together and cementing their global popularity with international tours.

They would likely have continued to build on the foundation of their classic hits, touring, and playing top venues, and in the 21st century might well have established their own showcase theater in Las Vegas, placing them in the company of such stars as Prince and Bette Midler.