Weird Nature
Deadliest Catch Is A Load Of Bull-Fish

Updated May 29, 2020
454.1k views
13 items
How many times have you watched Deadliest Catch and thought it was definitely faked? It's not surprising, as reality TV shows are faked all the time - like Man vs. Wild. Even nature documentaries are faked. Well, if you believe the Deadliest Catch isn't reality, you're not alone. Apparently most of the Internet feels the same exact way.
Honestly, what these fisherman on Deadliest Catch are doing is genuinely extremely dangerous. In the deep sea fishing industry, there are typically 300 fatalities out of 100,000 people every year. But is the Deadliest Catch real? No - there are plenty examples of how the Deadliest Catch is faked. There's a lot of careful editing choices being made to make the crews lives seem more dangerous, edgy, and dramatic than they really are.
Of course, we're not new to the realities of reality TV, but it doesn't mean we should pretend we are. While the show is beloved by many of its fans, there is plenty of criticism of the Deadliest Catch.
back to page 1
Basically Anyone Can Do It - But The Show Won't Tell You That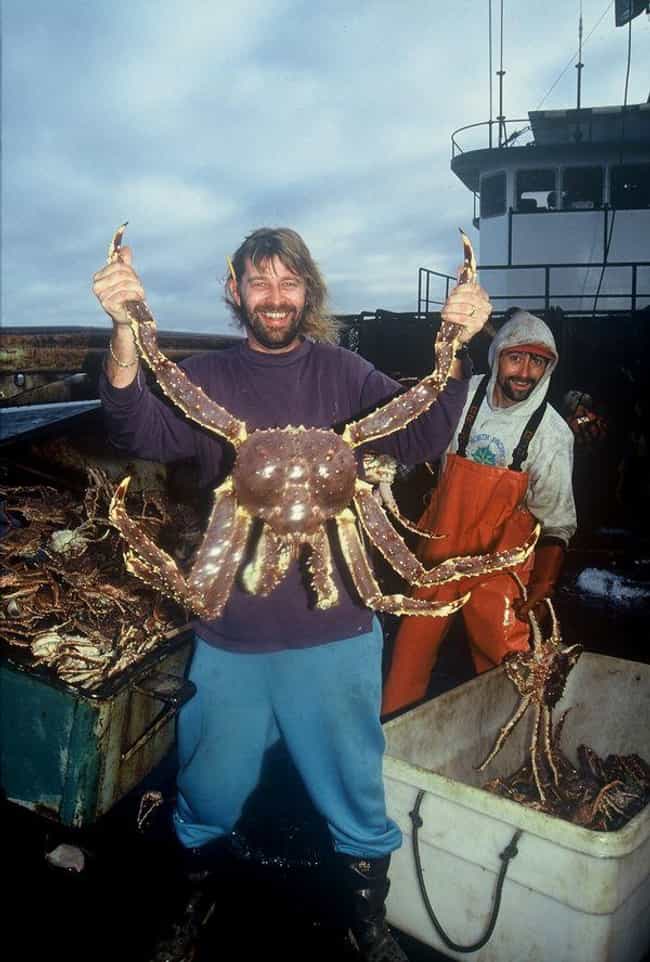 Apparently you don't need any experience or skill to become an Alaskan crab fisherman, despite the show making it seem like a difficult industry to break into. According to the experts, as long as you don't look like a murderer, you're in. This job is obviously a very dangerous and laborious one, which means there aren't a whole lot of eager takers gearing up to go. You might not believe this, but all you need to get your foot in the door in this industry is a commercial fishing license, which can be purchased for the low cost of $200.
Props to the people who get themselves into this industry, but don't be fooled into thinking it took them a lot to get there.
Real Commercial Fisherman Hate The Show
Actual Alaskan crab fishermen claim the show does a pretty terrible job of portraying their authentic day-to-day life.
While the show does allude to these people coming into contact with death and hardship, what they leave out is that it can happen in seconds, and the fear of drowning or freezing to death never leaves your mind. According to some fishermen, "basically the ocean wants you dead." They say if you accidentally go overboard, you've got about 20 minutes. That at literally anytime your boat can sink, and in seconds.
There's also a lot more safety gear involved than the show implies. Most fishing boat have "cold water immersion suits" in case your boat begins to capsize. It allows you to not only float, but regulates your body temp in the freezing water temperatures. Did you ever see Sig or Mike trying to squirm their way into one of these?
While a lot of the things they say are organic, due to the way Discovery chooses to film, and how much they film, results in a super edited version of the story they're trying to tell. A lot of the time, the footage is edited in a manner that forces a specific narrative.
Not only did they "fake" a storm, but it was also stated by one of the captains on the show that a lot of the personal drama is not real, but rather scripted for the sake of the show. The network defended it decision, saying it didn't use a script but rather "an outline," which they called an early draft made by the show's production company.
Pickup shots are essentially shots you get after-the-fact. For instance, maybe they got a shot of the captain boarding the boat but something wasn't quite right, because it's something that can be easily re-created, they'll go back and refilm. But where's the authenticity in that? Discovery admitted to occasionally using pickup shots, proving this so-called documentary is more fact than fiction after all.