Mountain Climbing
Inside The Expedition That Led To One Of The Deadliest Days On Mount Everest

Updated April 21, 2020
162k views
15 items
Climbing Mount Everest is one of the most challenging feats a person can take on. Those who attempt the summit face dangerous conditions, extreme cold, and lack of access to emergency crews - not to mention exhaustion. It's not surprising that there are so many fatal Mount Everest stories, or that the slopes of the peak are littered with dead bodies. Though the mountain has claimed hundreds of lives, no expedition in the 20th century was deadlier than the fatal 1996 Mount Everest climb.
On May 10 and 11, 1996, eight climbers lost their lives on the mountain. Some were seasoned athletes who had completed this trek before; others had never attempted a climb of this magnitude. None could have anticipated what it's like to die on Mount Everest, and the mountain would not see a more catastrophic loss of life until April 2014.
You know the story: it's the true inspiration behind Jon Krakauer's bestseller Into Thin Air. But what you likely don't know is how terrifying that climb really was. These facts about the 1996 Mount Everest disaster will chill you to the bone, almost as much as the Himalayan mountain's icy peaks.
More Novices Were Attempting The Climb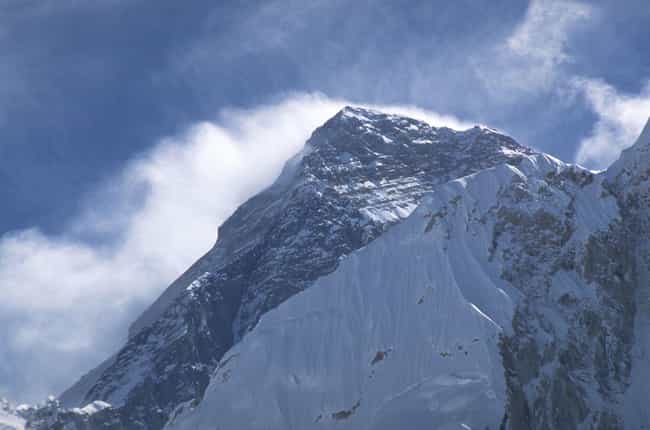 Sir Edmund Hilary and Tenzing Norgay were the first men known to summit Mount Everest in 1953. But by the mid-1990s, technology had advanced so much that even intermediate climbers could attempt the dangerous trek with the help of guides. In 1996, there were more expeditions up Everest than ever before. A whopping 17 groups, made up of hundreds of climbers, tried to climb the peak that year.
Many of those climbers were relatively inexperienced. That, combined with the overcrowded conditions on the mountain, proved deadly.
Four Separate Groups Tried To Reach The Summit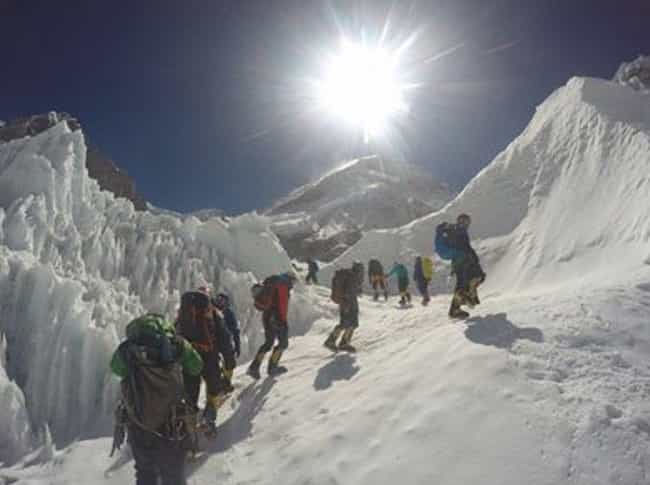 Four groups were caught up in the deadly events on Everest. The Mountain Madness team was led by Scott Fischer, Neal Beidleman, and Anatoli Boukreev. They had eight clients of varying experience. They were also accompanied by a number of Sherpas to help carry their gear.
Adventure Consultants was led by veteran climbers Rob Hall, Mike Groom, and Andy Harris. They guided eight clients, including Jon Krakauer, a journalist from Outside magazine, who was there to report on the commercialization of Everest.
The third group was a Taiwanese expedition led by Hau Ming-Ho, and the fourth was organized by the Indio-Tibetan Border Police.
Climbers Paid Nearly $60,000 To Make It To The Top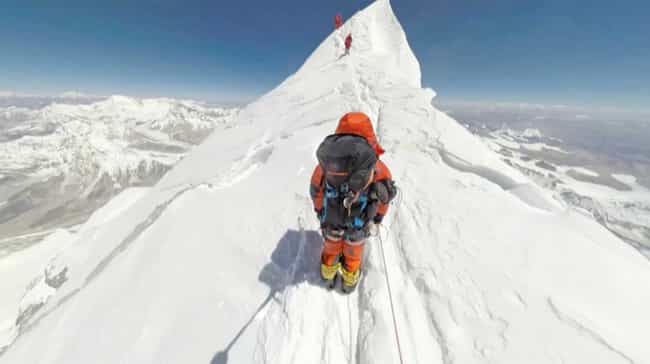 Climbing Mount Everest comes at a cost, and each of the climbers on Rob Hall's expedition that left on that deadly day paid nearly $60,000 to make the trip. Scott Fischer had competing rates, and the guides were locked in an unofficial rivalry as they promised climbers the chance to reach the summit.
Survivor Lou Kasischke blames the price tag for the intense pressure to succeed, and claims that the deaths could have been avoided had they just turned around like they normally would have: "To feed the business they need success. The minute Scott kept going to the summit, he couldn't face not going."
Some People Treated The Expedition Like A Vacation
Sandy Pittman, the wife of TV businessman Rob Pittman, had climbed six of the "High Seven" mountains before she signed onto Scott Fischer's expedition up Everest. But her experience didn't stop her from bringing a slew of bizarre items with her, possibly to enliven her reports for NBC Interactive Media:
"I have got as much in the way of computers and electronic hardware as I have climbing equipment: two portable microcomputers, a camcorder, three 35 mm cameras, a digital camera, two tape recorders, a CD player, a printer and a sufficient quantity (I hope) of solar panels and batteries to make the whole lot operate. I would not like to leave without taking a blend of coffee from Dean & DeLuca, as well as my espresso machine. And because we will be on Everest for Easter, I have also taken four chocolate eggs. Hunting for Easter eggs at 5,000 meters should be interesting."
Pittman didn't seem to understand how formidable of an undertaking climbing Everest was. Reportedly, she even enlisted friends like Martha Stewart to meet her at base camp and had copies of Vogue and Vanity Fair sent to her while she adjusted to the high altitude.
Years later, Pittman spoke out about the way she was portrayed in the book Into Thin Air. She resented being characterized as a diva, saying, "I was an easy target. Back in those days you could get away with destroying someone's life and flogging them with innuendo."