Total Nerd
Fan Theories About 'Deadpool 3' And 'X-Force'

Updated May 30, 2018
484 votes
114 voters
6.7k views
11 items
List Rules Vote up the most likely Deadpool 3 and X-Force theories.
WARNING: This article contains SPOILERS for Deadpool and Deadpool 2.
The box office success of both Deadpool and Deadpool 2 have proven that the Merc with a Mouth has truly wormed his way into audiences' hearts, and interest in another Deadpool sequel or X-Force spin-off movie couldn't be higher. The latter has been in the works for some time at Fox, and with a rough draft of the team, the team name, and even a nod to Wade's monochromatic X-Force costume being included in Deadpool 2, Deadpool 3 and X-Force fan theories are beginning to take shape.
At one point, Ryan Reynolds seemed to scupper all hope of a third installment in favor of an X-Force movie, but he did a full 180 just after the release of Deadpool 2. Reynolds confirmed that a Deadpool trilogy is a strong possibility, in addition to the upcoming X-Force film. While some of the theories on this list have been floating around since the release of the first film (and have yet to be confirmed or debunked), others have been sparked directly by new characters and information offered up by Deadpool 2. With so much still unknown about Deadpool 3 or an X-Force film, all we can do is speculate.
Cable's Daughter, Hope, Will Play A Bigger Role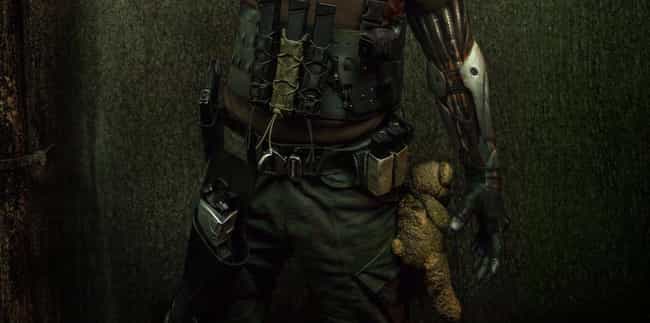 In Deadpool 2, Deadpool manages to save the lives of Cable's wife and daughter by preventing Russell, aka Firefist, from taking his first step on the path to becoming a murderous pyromaniac. Towards the film's end, Cable reveals that his daughter's name is Hope, a name with huge significance in the X-Men canon.
In the comics, Hope Summers was spared from death by Cable, who believed her to be the "Mutant Messiah," as she was the first mutant baby born after the catastrophic events of M-Day. The teddy bear hanging from Cable's hips in promotional images released before Deadpool 2 led fans to theorize his mission would be tied to baby Hope, and after she was name-dropped in the film (and saved), it's not hard to imagine that an older version of her might make an appearance in the next installment.
Do you believe this theory?
Mister Sinister Will Be A Major Villain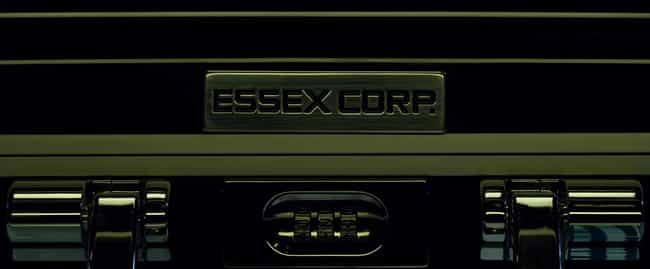 The first hint of this classic X-Men baddie came during a post-credits scene of X-Men: Apocalypse, where, after Nightcrawler, Cyclops, and Jean Grey free Wolverine from imprisonment in a Weapon X facility, mysterious men in hazmat suits sweep through collecting mutant blood samples into a briefcase emblazoned with an "Essex Corp" nametag. This can only be a nod to Nathaniel Essex, also known as Mister Sinister, an extremist obsessed with the idea of breeding the perfect mutant.
Deadpool 2 built on this reference in a much bigger way. The orphanage that abused Russell and Domino as children also bore the Essex name, possibly used as a cover for the villain's gene experimentation. This lays the groundwork for Mister Sinister becoming a main villain at some point, be that in an X-Men movie or a Deadpool/X-Force one.
Do you believe this theory?
It May Be The Beginning Of The End Of Fox's X-Men Franchise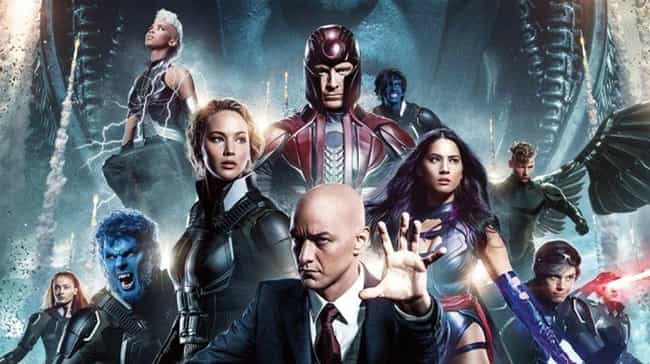 News of the Disney/Fox deal sent shockwaves through the entertainment industry in late 2017. If you're a comic book movie fan, there would have been just one question on your mind: when and how will the Marvel Cinematic Universe be crossing over with the X-Men and Fantastic Four? While this question is, as of May 2018, still up in the air, we can hazard an educated guess as to what this might mean for X-Men and Deadpool universes.
The current slate of X-movies includes New Mutants, Dark Phoenix, an X-Force film, and a solo Gambit project that seems to be stuck in development purgatory. Disney is unlikely to stop any cogs already in motion (especially given how lucrative the X-verse is) but a universe-wide reboot from the House of Mouse could well be in the cards, just like Marvel Studios did once Spider-Man swung back home.
Do you believe this theory?
Changes Made To The Past Will Affect The Future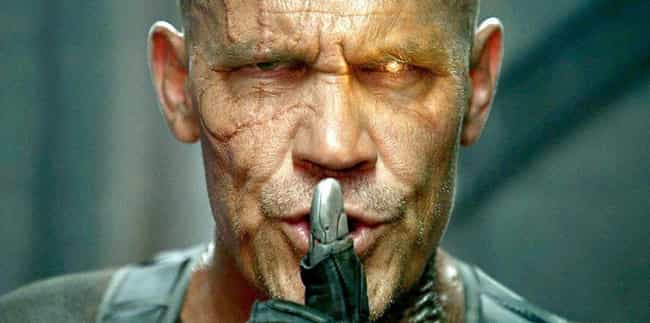 If Back To The Future - and just about every other story involving time travel - has taught us anything, it's that meddling with things in the past inevitably comes back to bite you, or the entire world, in the future butt. Cable was very careful in his use of this conceit in Deadpool 2, sliding to one place to undo one wrong, before planning to slide back again. Deadpool had other plans. In the post-credits scenes, he jumps into past chapters of his own life to right some wrongs.
Once you have Chekhov's time travel gun though, what's to stop you from firing it again and again? And, even though it was a gag, what damage to the future could Wade have done from offing that past version of himself from X-Men Origins: Wolverine? In the comics, the X-Men timeline is even messier than the movies. Perhaps Deadpool has just started the process to even things up?
Do you believe this theory?