Unspeakable Times
A Complete Timeline Of The Dee Dee Blanchard Case

Gypsy Rose Blanchard was born in 1991 to Dee Dee and Rod Blanchard. Gypsy allegedly suffered from a number of afflictions growing up, including leukemia and muscular dystrophy. She behaved much younger than her age and talked in a high, sing-song voice, charming all who met her. Gypsy's story garnered sympathy from local media outlets, and the Blanchards earned free trips to Disney World and benefited from services for people with disabilities. But everything about Gypsy's life was a lie.
Dee Dee, whose given name was Claudine, pretended Gypsy was ill when, in fact, she was perfectly healthy. Though Gypsy realized she wasn't as sick as her mother claimed, she wasn't aware of the full extent of Dee Dee's falsehoods. Likely the subject of Munchausen by proxy, Gypsy endured invasive surgeries and swallowed heavy medicinal cocktails that she didn't need.
Gypsy longed for a life outside of her mother's control, as she was constantly under surveillance and allowed few personal freedoms. When she began an online relationship with 24-year-old Nicholas Godejohn, Gypsy told him she was miserable and desperately wanted to escape the controlled life Dee Dee had crafted for her. Together, the pair hatched a plan to end Dee Dee and run away together. Authorities caught the couple shortly after the slaying, and Gypsy confessed to the truth about her supposed illnesses.
Her story fascinated the public, inspiring a 2017 HBO documentary entitled Mommy Dead and Dearest, as well as the Hulu original show The Act. The case has concluded - the court sentenced Gypsy to 10 years in prison and Godejohn to life - but the details of the Gypsy and Dee Dee Blanchard timeline continue to captivate.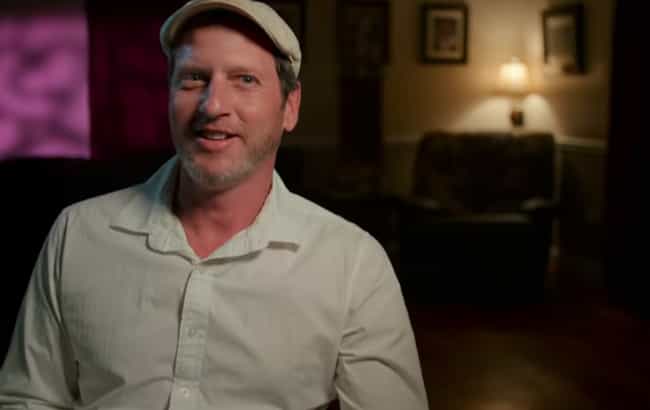 Early 1991: Rod Blanchard Divorces Dee Dee
Dee Dee was 24 when she became pregnant and had a marriage out of necessity with 17-year-old high school student Rod Blanchard. They had dated for around six months before tying the knot. Rod said that less than a year in, he realized he had married too soon:
I woke up on my birthday, on my 18th birthday, and realized I wasn't where I was supposed to be... I wasn't in love with her, really. I knew I got married for the wrong reasons.
Rod split from Dee Dee shortly before the birth of Gypsy Rose.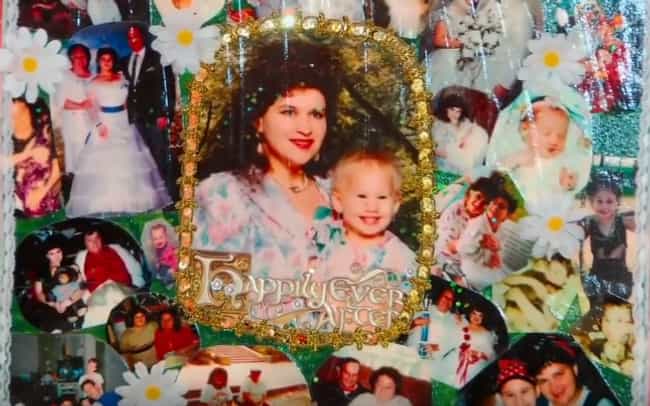 July 27, 1991: Gypsy Rose Is Born
Gypsy Rose Blanchard was born on July 27, 1991. Authorities were initially unsure of Gypsy's real birthdate because Dee Dee had falsified her daughter's birth certificate - they had to turn to Gypsy's father Rod to solidify the dates. Rod said that she got her name because Dee Dee liked the name Gypsy, and Rod was a Guns N' Roses fan.
Dee Dee's nephew and Gypsy's cousin, Bobby Pitre, said in an interview he remembers Gypsy was perhaps slightly premature at birth, but she was otherwise a healthy baby. Rod also corroborated that Gypsy was perfectly healthy as a newborn.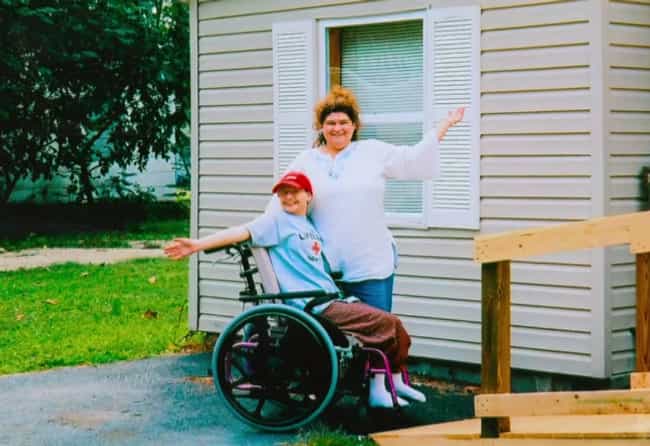 1996: Dee Dee First Claims Gypsy Is Unable To Walk
When Gypsy was 5 years old, Dee Dee claimed her daughter was unable to walk. Pitre recalls Gypsy had suffered a minor mishap when she fell off her grandfather's motorcycle. Dee Dee's exaggerations turned the small scrape on Gypsy's knee into full-blown paralysis.
Pitre recalls two instances in which he questioned the truth of Dee Dee's claims about Gypsy's health: once when Gypsy pushed her cousins around in her wheelchair, and again when she jumped on the trampoline with them.
When Dee Dee spotted Gypsy on her feet, she yelled at her to return to her wheelchair. In response, Gypsy immediately collapsed, feigning paralysis, and crawled back into her chair.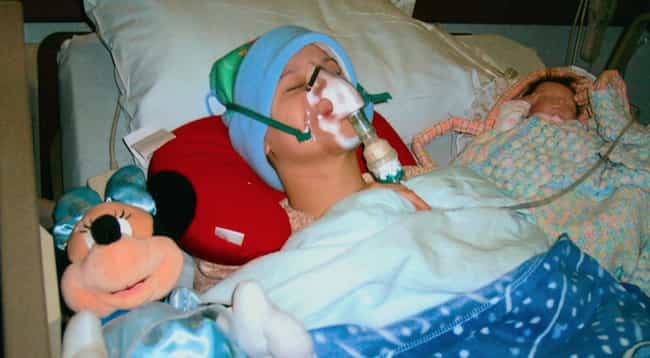 2001: Doctors Treat Gypsy For Muscular Dystrophy, Despite Negative Test Results
Doctors at Tulane University Hospital tested Gypsy for muscular dystrophy in 2001. Though the test results came back negative, Dee Dee continued to tell other doctors Gypsy suffered from the disease. Dee Dee fabricated Gypsy's medical records, claiming the real records were gone due to flooding during Hurricane Katrina. Few doctors wanted to contest her claim. Only one, pediatric neurologist Bernardo Flasterstein, noted that Gypsy's weakness was not characteristic of muscular dystrophy.
Doctors carried out surgeries on Gypsy for supposed weaknesses in her eye muscles, among other operations, including feeding tube installation, salivary gland removal, and teeth extractions.