Weird History
A Journey Through Dee Snider's Strange Career

Updated August 29, 2019
7.9k views
14 items
Dee Snider is perhaps best known as the singer for Twisted Sister, but his career has reached far and wide with an eclectic history in the music industry.
As their lead singer and songwriter, Snider made music and toured with Twisted Sister between 1976 and 1988, taking up the helm with the band several times since. When Snider wasn't rocking out with Twisted Sister, performing hits like "We're Not Gonna Take It" and "I Wanna Rock," he was flexing his creative muscle as a writer and actor and lending his voice to all kinds of different projects, including those in the heavy metal scene.
Snider has remained ever-present in popular culture, never shying away from the spotlight - including a run-in with the Parents Music Resource Center (PMRC) - and is always ready to entertain. The blond rocker stays true to his over-the-top hair band roots, regardless of the medium. And when you look at everything he's done, you have to wonder about Dee Snider's next project.
Snider Joined 'Twisted Sister' In 1976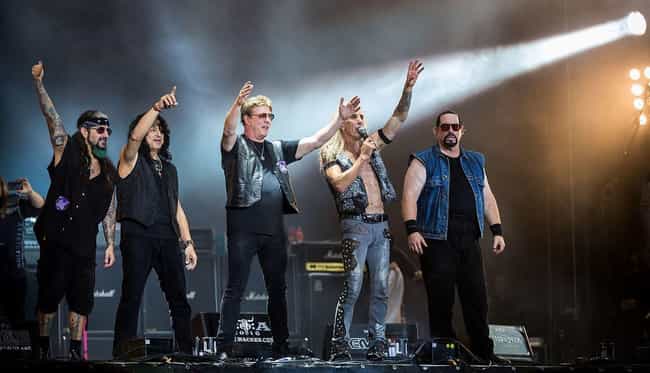 Born David Daniel Snider in 1955, "Dee" grew up in Long Island, New York. One of six children, Dee rejected the strict discipline of his father, Bob, through music, a messy bedroom, and long hair. In what he called a "suburban wasteland," Snider struggled to express himself. He participated in chorus and theater in high school, and after his graduation in 1973, looked to keep making music.
Snider performed with several bands, including Harlequin and Peacock, as he transitioned into a professional musician. After leaving Peacock, he unsuccessfully tried to form a new band called Heathen. He heard about another local band, Twisted Sister, who needed a lead singer. Twisted Sister, formed in 1973, had experienced several personnel changes, but Snider got a call in January 1976 from founding member Jay Jay French (John Segall) asking him to audition.
Heavily influenced by bands like Queen and Black Sabbath, Snider sang Led Zeppelin songs for the members of Twisted Sister on February 2, 1976. French asked him to join the band and within days, he took on the moniker "Dee."
Snider was not only the lead singer of Twisted Sister but served as the band's songwriter as well.
Snider Wrote, Appeared In, And Made Music For 'Strangeland'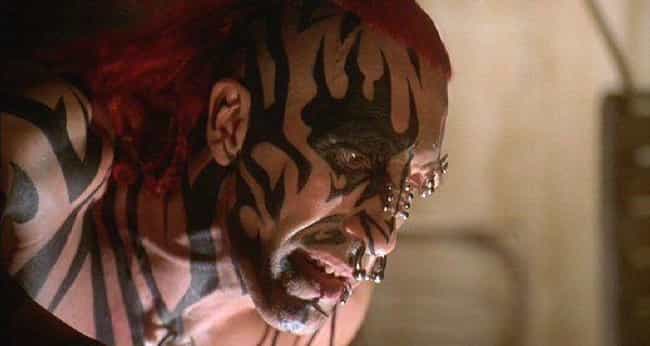 Dee Snider took the reigns on all aspects of the 1998 feature-length film Strangeland. Snider's website describes Strangeland:
A schizophrenic sadist by the name of Captain Howdy lures teens through the internet into his painful traps. A detective starts pursuing him after he captures his daughter. Eventually they catch up with him and send him to a mental hospital. But upon his release, the townspeople [accost] the now peaceful Captain Howdy. Howdy goes crazy again and takes revenge to the next level. Can the detective stop him?
In addition to writing the movie, Snider produced Strangeland and starred as Captain Howdy himself. Snider and Twisted Sister also appeared on the heavy-metal soundtrack alongside bands like Megadeth, Pantera, and Anthrax.
Snider has appeared in traditional rocker roles too. He played himself in 1997's Private Parts and 2010's Get Him To The Greek, although he was uncredited in the latter. He also played glam-rock lover Lance Rockett in the series Holliston from 2012-2013.
Snider Toured In His Own Tribute Band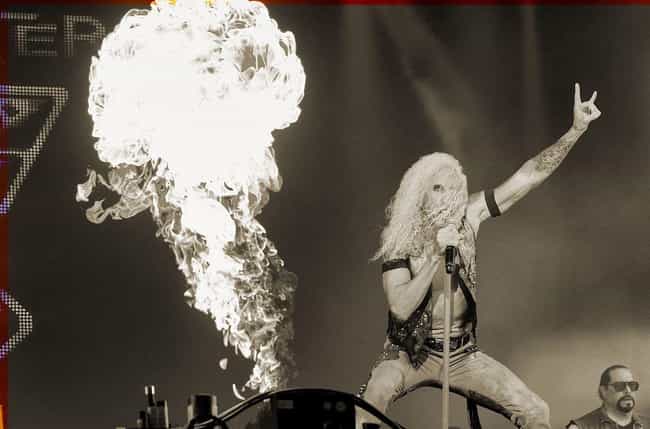 Snider toured with his own self-tribute band, Dee Snider's S.M.F. (Sick Mutha F*ckers); named as an homage to Twister Sister's 1984 song "S.M.F." and to fans of the original band, called the S.M.F. Friends of Twisted Sister. The group toured during the 1990s and even released an album in 1997.
Dee Snider's S.M.F. performs Twisted Sister songs from the band's large catalog of hits. Their 1997 album was re-released in October 2018. S.M.F. also contributed to a compilation album called The Black and The Pink in 1998. Their song, "The Kids Are Back," appears as the first track on the second disc, The Pink, which emphasizes glam rock. The first disc, The Black, features goth rock.
He Testified Before Congress About Parental Advisory Notices On Albums
As a target of Tipper Gore and the Parents Music Resource Center (PMRC), Dee Snider appeared before Congress to testify against music censorship in September 1985. Clad in jeans and a T-shirt, Snider called out Gore specifically for her interpretation of some of his songs.
Snider wasn't the music industry's first choice to testify before the US Senate's Committee on Commerce over labeling records; Vince Neil was, though it was decided he wasn't "very articulate." Snider instead appeared alongside entertainers like Frank Zappa and John Denver. Snider addressed what Gore called the "Filthy 15," songs the PMRC considered too intense and offensive for general consumption. He took on the misinterpretation of his own lyrics, pointing out that "Under the Blade" wasn't sadomasochistic but was about surgery.
Snider gave the Committee alternatives to labeling albums as offensive, insisting that there were more effective ways to safeguard against inappropriate music than the PMRC's proposed rating system. He believed return policies and responsible parenting were sufficient solutions.
Snider recalled the look in Al Gore's eyes as the senator questioned him, but took pleasure in answering Gore honestly when asked what the name of Twisted Sister's fan club, the S.M.F. of Twisted Sister, meant. Snider told him it meant "Sick Motherf*cking Friends of Twisted Sister... I got the proud distinction of being one of the few people to say 'motherf*cker' in Washington."