Total Nerd The Defenders Looks Fun—But Can We Talk About How Bad Marvel's TV Trailers Are?

If you're any kind of self-respecting nerd, then you've seen the new Marvel Defenders trailer and you're pumped. There's nothing like a good superhero team up, and if anyone can make audience actually like Iron Fist, it's Krysten Ritter's Jessica Jones. As exciting as it is to finally see this team make it to Netflix, the trailer for The Defenders is, objectively, terrible. It's full of bad Marvel tropes, and a very unnecessary cover/remix/abomination of a Nirvana classic.
With as good of a show as The Defenders promises to be, the trailer sure does have all of the trappings of something that's not so great. After reading this rundown of every awful thing in bad Marvel TV trailers, everyone has to commit to no more strobe light fights, at the very least. Even if you really want to show Jessica Jones punching through her 100th door, can we all just agree to stop putting "edgy" covers in trailers, please?
The problem with Marvel TV trailers is that they assume they have to sell the audience on this intense, visceral product, when most Marvel fans are intelligent enough to realize that each character, show, and overall property has its own tone. Jessica Jones is not Luke Cage is not Daredevil is (thankfully) not Iron Fist, but for some reason all of the trailers fall into the same edgelord trappings that provide a tonal inconsistency for the shows they're promoting. While you wait for The Defenders to deliver on the promise of three out of four Netflix Marvel series, read on and bite your thumb at Marvel's dumb TV trailers.
Stop Showing Characters Opening Things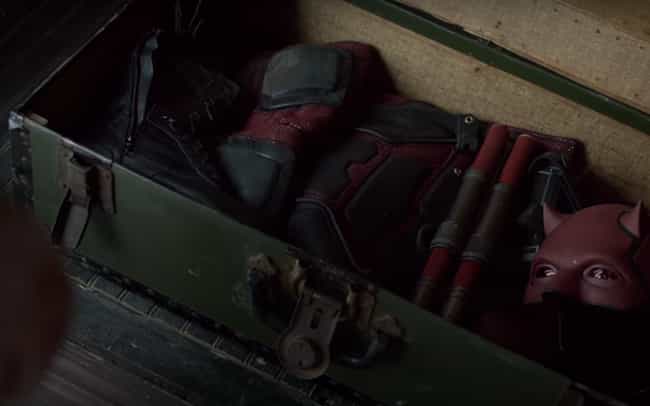 This is a very real question: do you enjoy watching someone slowly open a suitcase full of superhero items? How about a plastic case full of guns? Maybe a small plastic box with a note inside? If any of things pique your interest, then you probably love watching the trailers for all of the spectacular Marvel Netflix series, because those babies are all people opening things, all the time.
How Many Hallway Fights Do You Really Need?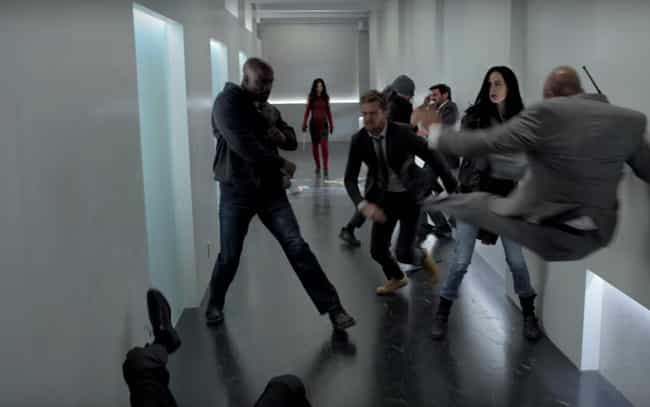 If there are two things that exist in the Marvel Cinematic Universe, its: a) heroes who are acting out metaphors and b) an endless string of hallways through which one can fight faceless men. The moment that The Defenders was announced you were probably like, "I can't wait to watch my favorite superhero JV squad do karate in a hallway." But did you need to see it in the trailer? Nah.
New York City: The Fifth Defender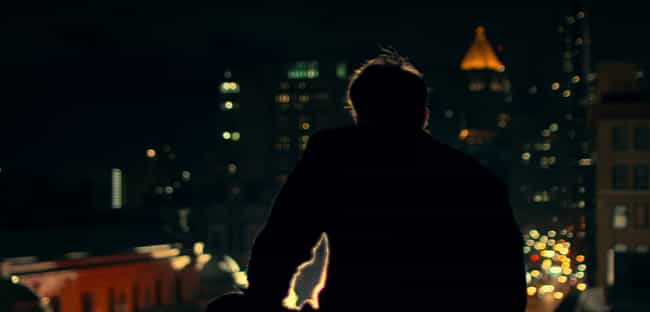 In its own special way, it's like New York City is the fifth Defender. Why does Marvel feel like they have to constantly remind viewers that their films and television shows take place in the Big Apple? Every Marvelflix trailer has a shot of NYC in the first 10 seconds, usually with an insular character saying, "You're the only one who can save Hell's Kitchen/Harlem/Brooklyn." It's almost as if Marvel is worried that viewers will think their shows were filmed on a soundstage, or they've adopted the Cannon Film model and shot London for New York.
That Nirvana Remix No One Needed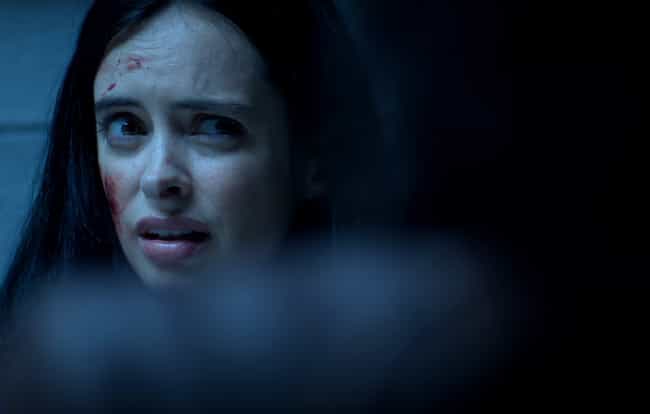 Guys, we need to talk about the use of "Come As You Are" in this Defenders trailer. Is it a cover? Did someone remix the song to make it worse? Did a post-production intern at Marvel spill something on their computer while they were exporting the trailer and that somehow caused a Weird Science mishap to create an incredibly gloomy version of a black cloud of a song on what should be a really fun trailer? If you work for Marvel or Netflix and you're reading this — explain yourself.
This should be a super fun trailer about a group of ne'er-do-wells teaming up to punch people and crack wise. The last thing you want to hear while you watch Jessica Jones and Matt Murdock eff people up is a drag of a song about killing yourself. Here are some songs that would definitely improve the experience of watching this trailer:
"All Star" by Smash Mouth
"Walking on Sunshine" by Katrina and the Waves
"We Go Together" from the

Grease

soundtrack