Buildings
Delhi Architecture: Famous Landmarks and Buildings

List of the famous landmarks that make up the Delhi skyline, listed alphabetically with photos when available. Delhi architectural landmarks as well as other major buildings, dwellings, and other structures in Delhi are included on this list. Information about these Delhi buildings is included on this list, such as when the building first opened and what architectural style it falls under. List includes both new buildings in Delhi and older historic landmarks.
A list made up of buildings like Jama Masjid, Delhi and Rashtrapati Bhavan.
This list answers the question, "What are the most famous buildings in Delhi?"
This is a good reference for research into the historical architecture in Delhi. Famous architectural houses within the city of Delhi are included as well, sometimes by address, other times listed by the name of the original home owner.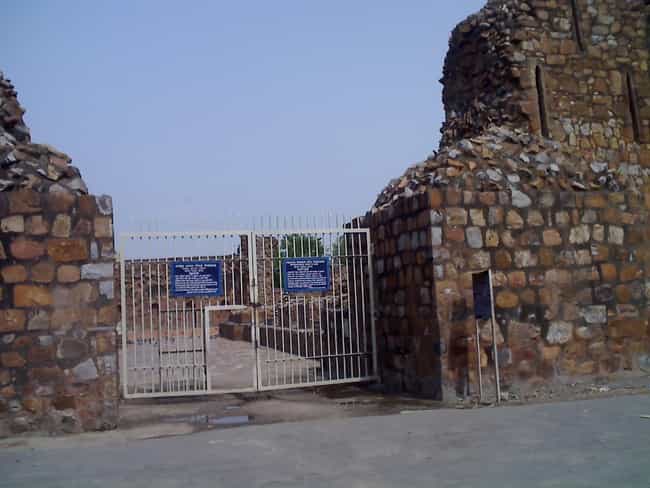 The Feroz Shah Kotla or Kotla was a fortress built by Sultan Feroz Shah Tughlaq to house his version of Delhi city called Ferozabad. A pristine polished sandstone pillar from the 3rd century B.C. rises from the palace's crumbling remains, one of many pillars of Ashoka left by the Mauryan emperor; it was moved from Pong Ghati Ambala, Punjab to Delhi under orders of Firoz Shah Tughlaq of Delhi Sultanate, and re-erected in its present location in 1356. The original inscription on the obelisk is primarily in Brahmi language, with some Pali and Sanskrit added later. The inscription was successfully translated in 1837 by James Prinsep. This and other ancient lats have earned Firoz Shah Tughlaq and ...more on Wikipedia
City/Town: India
see more on Feroz Shah Kotla
Hyderabad House, earlier known as Palace of the Nizam of Hyderabad was a princely residence of Osman Ali Khan, Nizam VII located at New Delhi, India. It was designed by eminent British architect Sir Edwin Lutyens. It was the Delhi palace of the Last Nizam, and a part of 'Lutyens' Delhi'. ...more on Wikipedia
City/Town: India
Opened: Jan 01 1928
Created By: Edwin Lutyens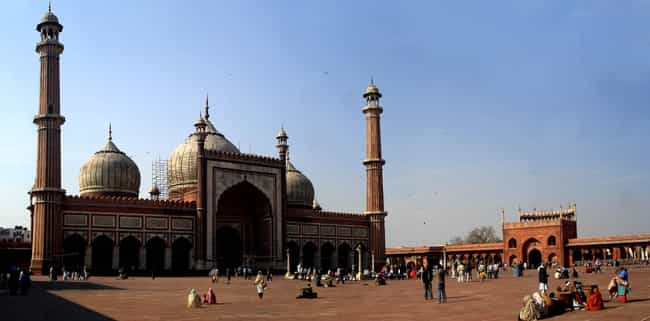 The Masjid-i Jahān-Numā, commonly known as the Jama Masjid of Delhi, is the largest mosque in India. It was built by Mughal emperor Shah Jahan between 1644 and 1658 at a cost of 1 million rupees, and was inaugurated by an imam from Bukhara, present-day Uzbekistan. The mosque was completed in 1656 AD with three great gates, four towers and two 40 m high minarets constructed of strips of red sandstone and white marble. The courtyard can accommodate more than 25,000 persons. There are three domes on the terrace which are surrounded by the two minarets. On the floor, a total of 899 black borders are marked for worshippers. The architectural plan is similar to that of Badshahi Masjid, built by ...more on Wikipedia
City/Town: Delhi, India
Opened: Jan 01 1656
Style: Islamic architecture
see more on Jama Masjid, Delhi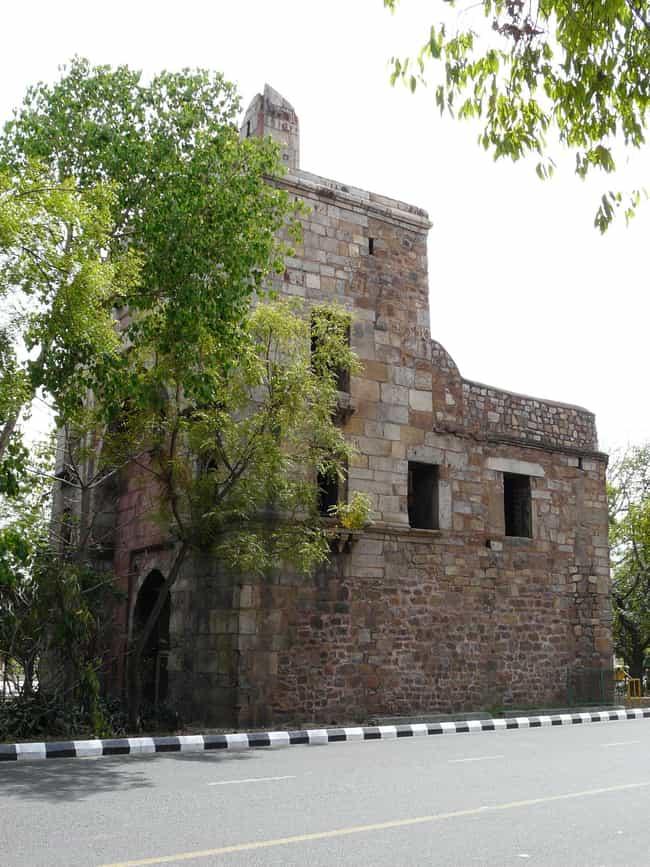 Khooni Darwaza, also referred to as Lal Darwaza, is located near Delhi Gate, on the Bahadur Shah Zafar Marg in Delhi, India. It is one of the 13 surviving gates in Delhi. It was just south of the fortified Old Delhi constructed by Sher Shah Suri. ...more on Wikipedia
City/Town: Delhi, India
Style: Mughal architecture