comedy

Delivery Man Movie Quotes

43 votes
20 voters
23.7k views
10 items
Follow
Embed
"Delivery Man" movie quotes tell the comical and heartfelt story of a man who inadvertently fathered 533 children. The comedy film was written and directed by Ken Scott, who previously created the same film in 2011 in Canada named "Starbuck." "Delivery Man" was released in the United States on November 22, 2013.
In "Delivery Man," David Wozniak (Vince Vaughn) is an underachieving delivery guy for his family's meat shop. He's always looking for his way to make something of his life but frequently falls short, including this time to the tune of a large debt to the mob. Things get worse when his girlfriend, Emma (Cobie Smulders), announces that she's pregnant but wants nothing to do with his reliability.
David's life takes a sudden turn when he learns that due to an error at a fertility clinic where he donated sperm many years ago, he is the father to 533 children, 142 of which are suing to learn his identity. David receives a folder with the identities of those 142 and against the advice of his attorney and friend Brett (Chris Pratt), begins to form secret relationships with his kids. Still, the decision whether to remain hidden or go public as the identity of the donor remains, leaving David with many decisions about his future.
"Delivery Man" hits theaters already buzzing with other great films such as
"The Hunger Games: Catching Fire,"
"Nebraska,"
"Sunlight Jr.,"
"Last Vegas,"
"Ender's Game,
"The Counselor,"
"Bad Grandpa,"
"Escape Plan,"
"The Fifth Estate,"
"Captain Phillips,"
"Gravity,"
"Machete Kills,"
"Runner Runner,"
"Don Jon,"
"Rush,
"Prisoners,"
,
"Enough Said,"
"The Family,"
and
"Riddick,"
.
I Don't Have Mental Problems
Brett: "As your lawyer I was thinking we could plead insanity."
David: "I don't have mental problems… I DON'T HAVE MENTAL PROBLEMS!"
Brett: "When we're in court I want you to say it exactly that way."
David's friend Brett reacts to the news of the children and lawsuit by suggesting they plead insanity. David's reluctance to agree that he has mental problems only makes the plea more plausible.
They Need a Guardian Angel
David: "It is impossible to be the father of 533 children."
Brett: "It is impossible to be the father of four children."
David: "This could be the most beautiful thing that ever happened to me. These kids need someone to look out for them. They need a guardian angel."
Brett: "When you're looking out for these kids, will you be wearing some kind of cape?"
David: "I didn't say superhero. I said guardian angel."
David realizes that no one can be a good father to that many children but perhaps maybe he can have a small role in each of his children's lives, similar to a guardian angel. No superhero cape necessary.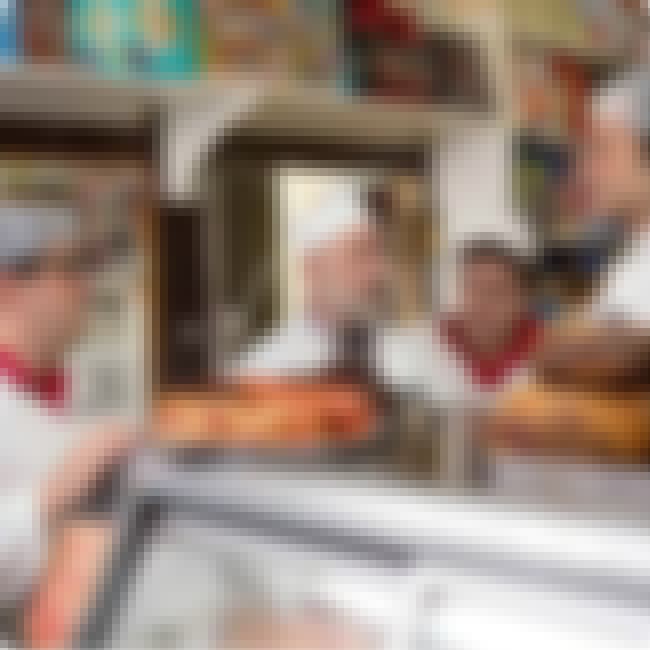 Aleksy: "You're three hours late, man."
David's Father: "You know, David, I love you like a son."
David: "I am your son."
Disappointment in David is frequent with his family, more so because they all work together at a meat shop, a job for which David is often late.
Biological Father of 533 Children
Attorney: "David Wozniak…"
David: "Yo no soy David Wozniak."
Attorney: "David Wozniak, you are the biological father of 533 children."
David: "What?"
Attorney: "These children are the result of a mix up at the fertility clinic to which you donated in 1994. They are now suing to discover your identity."
David: "What?"
Attorney: "Certain complications arose which meant that for a period Mr. Grabowsi-Levitt gave your sperm to all the women in his clientele. You have sired 533 children and 142 of them wish to know your identity."
David: "What?"
Attorney: "Yo are the biological father of 533 children."
David: "You no soy David Wozniak."
Attorney: "At the time of your donation you signed a confidentiality contract. Legally the Grabowski-Levitt clinic is obligated to protect your identity but a subset of your children is contesting the legality of those documents. They wish to know who Starbuck is."
David: "Yo no soy David Wozniak! Yo no soy David Wozniak! Yo no soy David Wozniak! Adios!"
David is shocked to see a man in his home but that is nothing compared to what he learns next, that he fathered 533 children and is being sued. He tries to play it off that he is not David and doesn't speak English but the attorney knows better.