Tattoos
14 of Demi Lovato's Hottest Tattoos

1.1k votes
195 voters
32.8k views
14 items
Demi Lovato's story is the kind of comeback tale that we, as fans, all love to hear. Her struggles with an eating disorder and self-harm led her to seek help for her issues, and now, she's stronger than ever. What are the meanings behind Demi Lovato's tattoos?Demi's tattoos honor the people in her life that are most important to her, and remind her of how far she's come in the entertainment industry. Demi has at least 14 tattoos, each with a special meaning or memory. Similar to other stars that have tattoos, such as Katy Perry or Rihanna, Demi Lovato has made headlines several times when she has added new tattoos to her collection. She is one of the hottest tattooed celebrities and famous people with tattoos.
Many of Demi's tattoos are little reminders for her to stay on the path of healthiness and happiness. She has a few tats that symbolize what she learned about taking care of her mind and body while she was in treatment. A couple of her tattoos represent her faith in Christianity. One of her tattoos is in honor of her late father, who passed away in 2013.
Which of Demi Lovato's tattoos do you think is the hottest? Let us know in the comment section.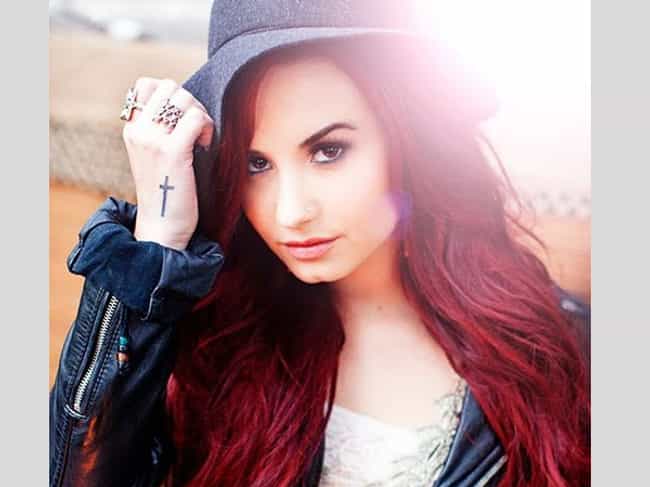 The cross below Demi's pinky on her right hand shows her devout faith in Christianity. She got this tattoo on her hand because she wanted her fans to see it every time she holds a microphone.

Agree or disagree?
She got the words "Stay" and "Strong" tattooed on her wrists shortly after completing treatment for self-harm and bulimia nervosa. Demi is quoted as saying, "The message is for me. It says 'Stay strong.' So every day no matter if I'm putting on my shoes or putting on my makeup, I see it every day, to stay strong." Demi used cut her wrist, so she placed the tattoo on her wrists to cover up the scars and to stand a symbol of recovery and growth.
Agree or disagree?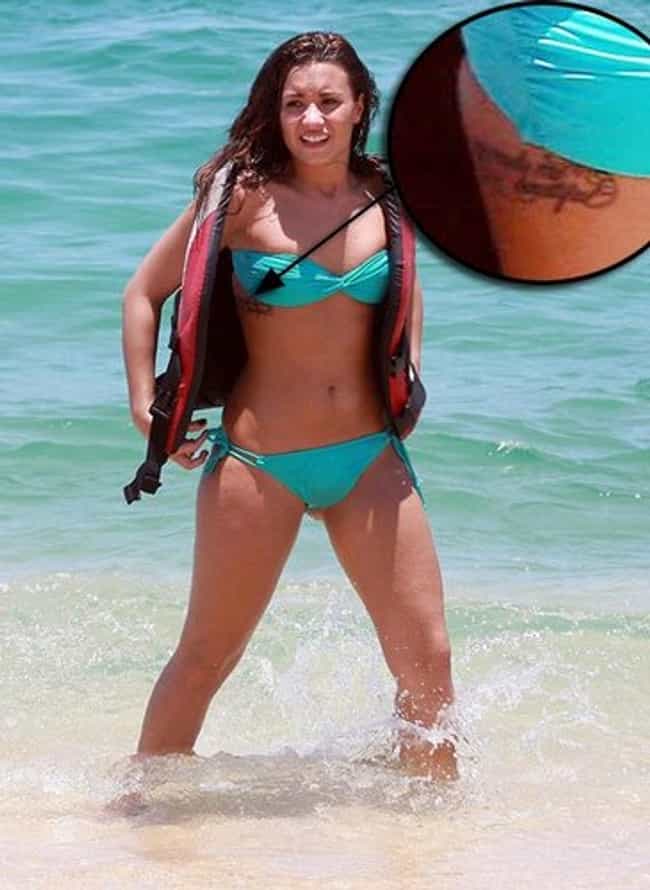 Demi has the lyric, "You make me beautiful," from Bethany Dillon's hit song, "Beautiful" tattooed on her right side. With regards to this tattoo, Demi is quoted as saying, "The words were so encouraging and lifted me through a really dark time in my life. It's kind of a Christian tattoo, so for me it's religious, but it could be for anybody."

Agree or disagree?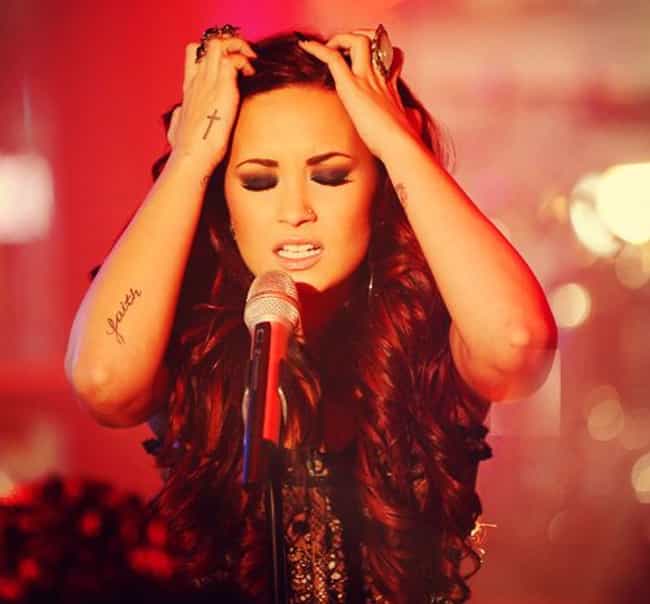 In December 2011, Demi tattooed the word "faith" below her right elbow. Her friend Lauren Martin has the same tat. They met at Timberland Knolls, the treatment center where Demi sought help for her bulimia and cutting issues.

Agree or disagree?