Photo: Fox Searchlight Pictures
Entertainment
Demolition Movie Quotes

Updated November 6, 2017
55 votes
38 voters
3.8k views
Demolition movie quotes tell the story of one man who takes his entire life apart in an attempt to put it back together. The drama film was written by Bryan Sipe and directed by Jean-Marc Vallée. After premiering at the 2015 Toronto International Film Festival, Demolition opened in theaters on April 8, 2016.
In Demolition, investment banker Davis Mitchell unexpectedly loses his wife, Julia (Heather Lind), in a car accident. Moments later, he tries to purchase Peanut M&Ms from a vending machine in the hospital but the candy doesn't dispense. This prompts Davis to later write a complaint to the vending company about the issue. But Davis doesn't stop with just one letter about the M&Ms, rather sends them multiple letters that describe all aspects of his life.
These letters attract the eye of Karen Moreno (Naomi Watts) who reaches out and befriends Davis, along with her son Chris (Judah Lewis). Often with Chris in tow, Davis takes some advice from father in law Phil (Chris Cooper) a bit too literally and begins to take everything in his life apart, such as his house, workplace and appliances, in order to learn how to put it all back together again.
Demolition
hits theaters already showing other films including
Hardcore Henry
,
Meet the Blacks
,
Everybody Wants Some!!
, and
Batman v Superman: Dawn of Justice
.
Dear Champion Vending Company
Davis Mitchell: Dear Champion Vending Company, This letter is in regards to vending machine 714 located in St. Andrea's Hospital which should have given me Peanut M&Ms. Regrettably, it didn't. I found this upsetting as I was very hungry and also my wife had died 10 minutes earlier. Maybe I should start from the beginning. I get up every morning at 5:30. I never thought I'd be one of those people who carried a briefcase. It always reminds me of carrying a lunch box to school. We handle quite a bit of money. I don't want to say how much cause I think that would be inappropriate. Okay, it's six billion. I don't think Phil liked me that much at first. I wasn't all that ambitious. Also, he told me once, "I don't like you, Davis." Julia was a nice girl, a good person. Other than that, I don't think I knew who she really was. She always said I didn't pay attention. I find I'm suddenly starting to notice things I never saw before. Well, maybe I saw them I just wasn't paying attention.
In his correspondence to the vending machine company, Davis shares more than his unfortunate experience with Peanut M&Ms. He talks about many other aspects of his life which is just enough to get the attention of the reader, and cause some concern.
Should this be higher or lower?
You Have to Take Everything Apart
Phil: Repairing the human heart is like repairing an automobile. You have to take everything apart, examine everything, then you can put it all back together.
Phil, Davis's father in law, gives Davis some advice about grieving. He urges Davis to take everything apart, advice Phil has no idea Davis will take so literally.
Should this be higher or lower?
Do You Have Anyone to Talk To?
Karen Moreno: This is Karen Moreno from Champion Vending Company. I'm calling in regards to your complaint letters. There's been four so far. Do you have anyone to talk to?
Davis Mitchell: Do you usually make service calls at two in the morning?
After reading his letters, Karen reaches out to Davis to see if he is okay. She senses that he's alone during a tough time and offers him some much-needed support.
Should this be higher or lower?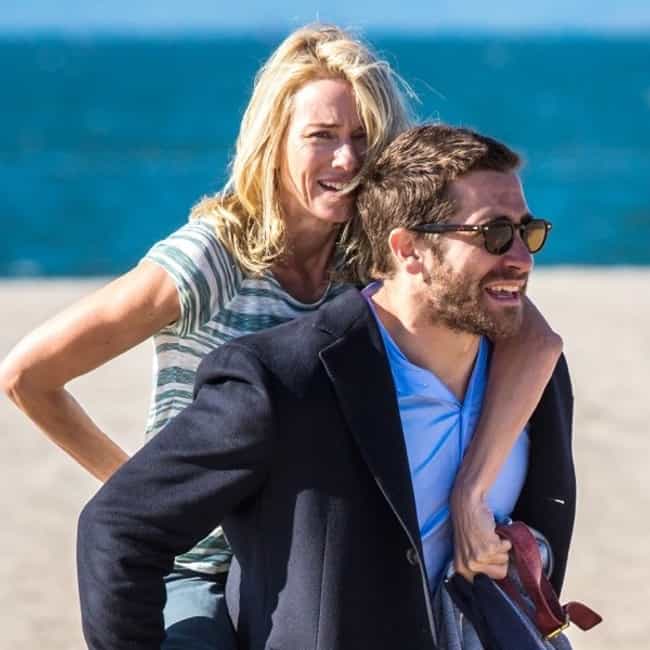 Karen Moreno: Do you miss her?
Davis Mitchell: I'm trying to.
...
Davis Mitchell: There was love between me and Julia. I just didn't take care of it.
In talking about his recently deceased wife, Julia, Davis admits that he wasn't a great partner in their marriage. He knows that he should miss her, and tries hard to do just that, but it doesn't seem to come naturally.
Should this be higher or lower?