Total Nerd Surprisingly Depressing Episodes Of Children's Cartoons

1.2k votes
308 voters
4.8k views
14 items
List Rules Vote up the bleakest episodes of otherwise family-friendly cartoons.
Children's cartoons are typically crafted to tell a fun and whimsical story in an engaging way so that children are entertained, but that doesn't mean there isn't some heavy lifting behind the scenes. These cartoons are, after all, written by adults whose writing not only has to entertain children but has to keep parents from switching off the TV. Still, this doesn't mean children's cartoons are always lighthearted and endearing - every once in a while, they can get deep, dark, and even depressing.
It doesn't happen often, but when a great deal of time and effort is used to craft characters like the ones seen in children's cartoons, odds are that sooner or later, something bad is going to happen. Constant sunshine and rainbows would get boring pretty quickly, which is why there are several examples of children's cartoons that are just plain disheartening.
Check out the most depressing episodes of kids' cartoons below, and vote up your favorite tear-jerker.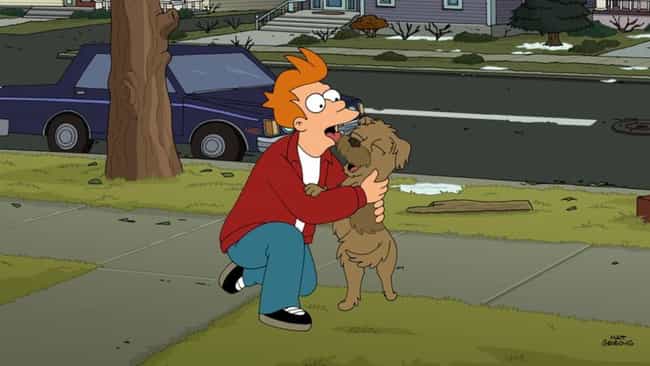 In the Futurama episode "Jurassic Bark," Fry and his friends discover his old pizza joint, which was recently unearthed by archeologists. Upon visiting, he finds the fossilized remains of his dog, Seymoure, and through some protests and picketing, he manages to regain possession of him.
As Seymoure was flash-fossilized, a small portion of his DNA remains intact, meaning Professor Farnsworth can clone him. However, when Seymour is placed on the cloning machine, they discover he was 15 when he passed.
As Fry realizes his dog lived a long life after Fry himself disappeared in 2000, he smashes the Professor's machine in order to let his dog rest. The episode closes with a heartfelt montage, which shows Seymoure waiting in front of the pizza shop day after day, year after year for Fry's return, but Fry never arrives. The episode closes as Seymoure, now an old dog, lays his head down and closes his eyes for the last time.

Is this depressing?
see more on Jurassic Bark
In the Rugrats episode "Mother's Day," Chuckie recalls the few memories he retains of his mother, who passed shortly after he was born. The kids later discover an old photo of Chuckie's mom, which prompts his saddened father to tell him of his mother's passing. He takes him to her graveside and explains that she loved Chuckie very much. Chuckie even learns from a poem his mother wrote that she planted the flowers in the family garden for him.
This prompts Chuckie to take his friends into his garden and motion towards the beautiful flowers, saying, "See guys? I do have a mom! She's right here in the flowers..."
Is this depressing?
Thomas & Friends - 'The Sad Story Of Henry'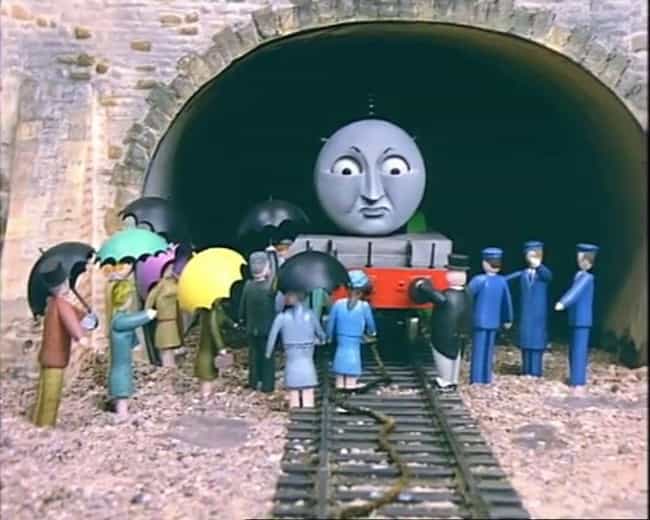 The Thomas & Friends episode entitled "The Sad Story of Henry" was eventually renamed "Come Out, Henry!" for its American release. The episode begins on a rainy day as Henry runs into a tunnel and stops. He refuses to leave the tunnel as he doesn't want to get rusted by the raindrops, which leads to an argument between the engine and his driver. When Henry won't budge, the passengers and conductor all try to push and pull Henry from the tunnel, but he refuses. Thomas arrives and tells Henry that the rain has stopped, but he stays in his place.
Eventually, the controller decides to grant Henry's wish in a horrifying way - the people wall Henry up within the tunnel, leaving only a small gap for him to look through. As the episode concludes, Henry has been rejected by his friends and can never escape the tunnel that holds him.

Is this depressing?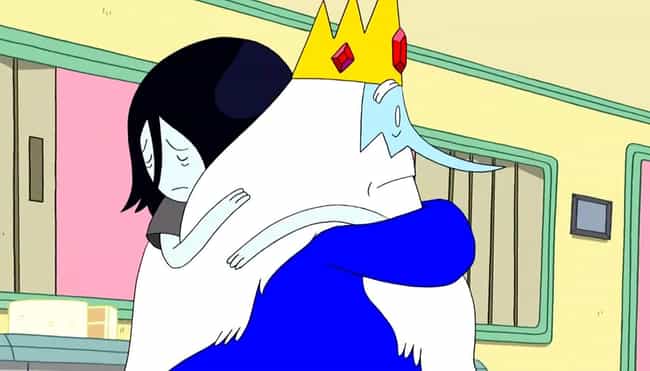 The episode of Adventure Time entitled "I Remember You" is memorable for its heartfelt moment between Marceline and the Ice King. The sequence occurs near the end of the episode. While sitting on the floor, Marceline sings a song whose lyrics describe a series of flashbacks. The song eventually reveals that Marceline and Simon - the Ice King's real name - were close friends before he was corrupted by his magical crown.
As the song progresses, it's apparent that the Ice King no longer remembers their former bond, breaking Marceline's heart.

Is this depressing?
see more on I Remember You