Weird History
Here Are The Modern Descendants Of History's Most Famous Assassination Victims

Relatives of famous historical figures have to deal with profound ancestral pressure and expectations, which is doubly true for those who have descended from famous assassination victims. For instance, the children and grandchildren of former presidents have had to sustain a powerful political legacy, while assassinated presidents' descendants must take on an unfinished legacy. The murders of notable historical figures have impacted both the victim's family members and the world at large, as some expect the surviving relatives to continue their loved one's story. Many of these individuals understandably shirk the spotlight, but others endeavor to make their own mark in history.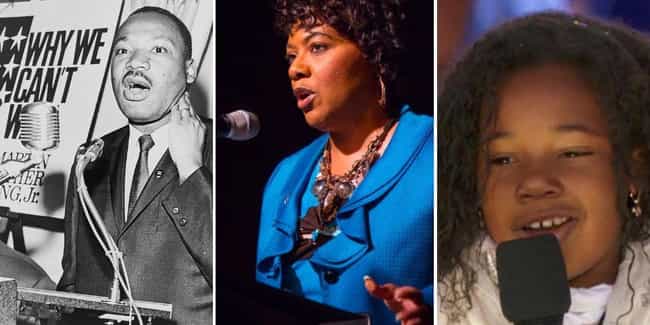 Martin Luther King Jr. left behind a legacy of world-changing activism. After James Earl Ray fatally shot MLK on April 4, 1968, the late minister's descendants continued the ongoing struggle for civil rights. Similar to her father, Bernice King is a politically active minister who is unafraid to speak out against injustice. Bernice is the CEO of the Martin Luther King Jr. Center for Nonviolent Social Change and has made the news several times for sharing her opinion on President Donald Trump and his administration.
The King legacy of political activism also extends to the newest generation, as MLK's granddaughter, Yolanda King, roused the nation with her speech at 2018's March for Our Lives. Speaking to a crowd assembled in Washington, DC, to advocate gun control, Yolanda said, "My grandfather had a dream that his four little children would not be judged by the color of their skin, but by the content of their character. I have a dream that enough is enough. That this should be a gun-free world. Period."
see more on Martin Luther King, Jr.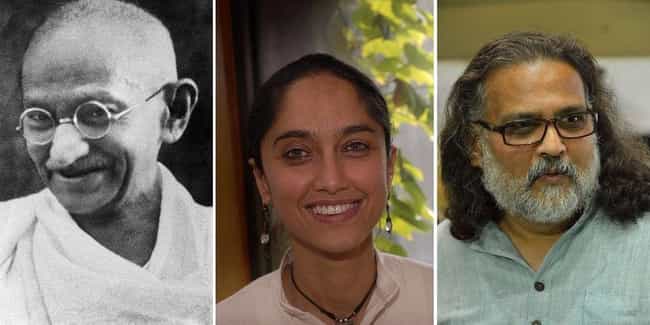 Mahatma Gandhi, who led the Indian independence movement against Britain, left a massive impact on India. Given Gandhi's role in ending British colonial rule, it's fitting that one of his great-granddaughters, Leela Gandhi, is an academic in the field of postcolonial theory. She has written extensively on the subject and is a professor at the Watson Institute at Brown University.
One of Gandhi's great-grandsons took a different approach to historiography. Tushar Gandhi made waves when he published a book, Let's Kill Gandhi, about his great-grandfather's 1948 fate. Though history says Nathuram Godse assassinated Gandhi, Tushar's book presents a conspiracy theory about a group of Brahmins who had planned the hit. Most historians disagree with his arguments, but Tushar has continued to push for a re-opening of the investigation.
see more on Mahatma Gandhi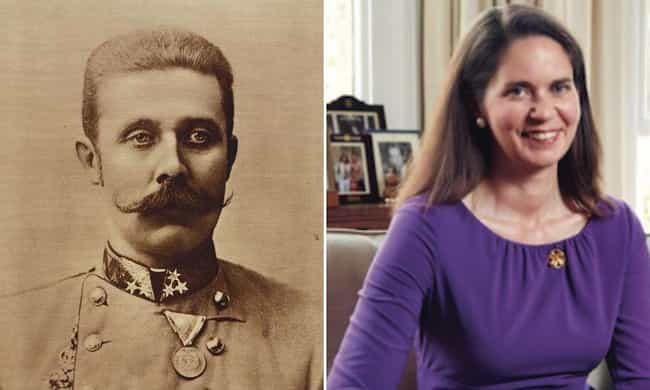 On June 28, 1914, Gavrilo Princip assassinated Archduke Franz Ferdinand, whose death sparked World War I. Though the Austro-Hungarian Empire no longer exists, Ferdinand's descendants are still Austrian royalty. One descendant is Princess Marie-Therese von Hohenberg; she made news when she married prominent diplomatic consultant Anthony Bailey and moved to London with him.
They enjoyed a three-day wedding ceremony in 2007. Today, the couple leads a life of luxury together.
see more on Archduke Franz Ferdinand of Austria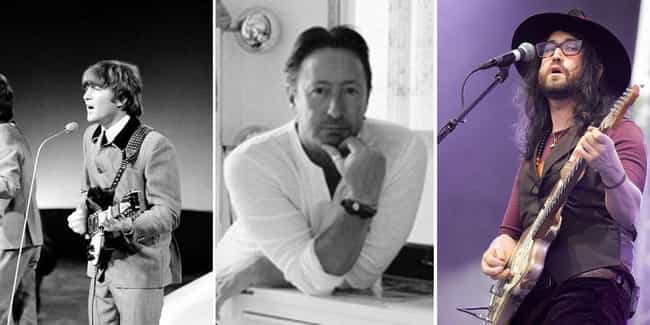 Being the son of a Beatle might carry insurmountable expectations, but both of John Lennon's sons have followed in their father's footsteps into the music industry. Julian Lennon is the eldest child from John's first marriage. The two had a complicated relationship, which continued beyond John's 1980 assassination. Paul McCartney has said Julian was the inspiration behind "Hey Jude;" at the time, Julian's parents were divorcing, and McCartney wanted to hearten the boy. After his father's death, Julian established himself as a talented musician, earning a Grammy nomination in 1985 for Best New Artist.
John and Yoko Ono's son Sean Lennon was only 5 when Mark David Chapman fatally shot his father. Sean still collaborates regularly with his mother, and some consider his musical style more eccentric than Julian's. Though Sean hasn't enjoyed the same success as his brother, he remains active as the lead singer of a band named The Ghost of a Saber Tooth Tiger.
see more on John Lennon