Total Nerd All The Details You Need About Every Live-Action Disney Remake Coming Out

December 6, 2017
11.8k views
15 items
Follow
It seems like they're announcing new Disney live-action remakes every day. Indeed, they've already started being produced and hitting theaters, with The Jungle Book and Beauty and the Beast seeing great success. Live-action Disney movies are as successful as ever right now, and the company hopes that it can capture even more magic with remakes of some of its best films.
It's hard to say which new project is garnering the most attention because they will all likely cause quite the commotion. Whether it be the live-action Aladdin starring Will Smith as the genie or The Little Mermaid with Lin-Manuel Miranda attached to handle the music, each film comes with its own kind of blockbuster news.
Here's everything there is to know right now about the upcoming live-action remakes of classic animated Disney movies.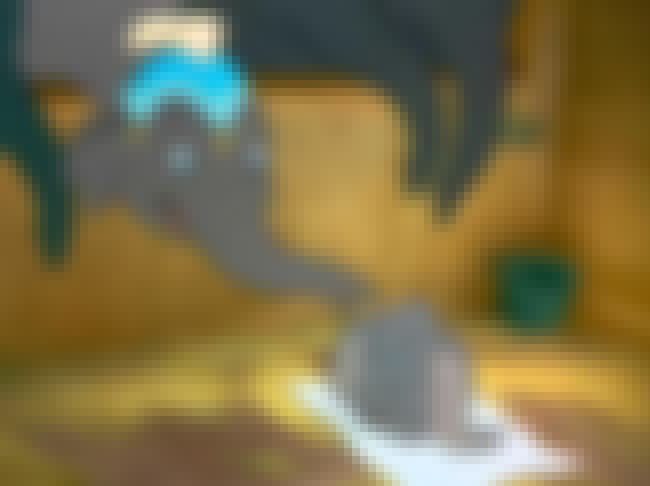 Tim Burton is directing the Dumbo remake slated to come out March 29, 2019. Though a central role was offered to Will Smith, the Fresh Prince passed and the movie stars Colin Farrell as "a former circus star who finds his life turned upside down when he returns home from the war. He and his family are enlisted to care for the young Dumbo, but a pair of nefarious entrepreneurs played by Eva Green and Michael Keaton have other plans," according to Collider.
The movie, written by Ehren Kruger (who penned three of the Transformers films) has started production in England.
Also Ranked
#56 on The Best Animated Films Ever
#5 on Animated Movies That Make You Cry the Most
#84 on Musical Movies With the Best Songs
#61 on The Best Movies Roger Ebert Gave Four Stars
see more on Dumbo

Will Smith passed on Dumbo because he'll be playing the Genie in Guy Ritchie's Aladdin, which comes out May 24, 2019. After a difficult casting search to find non-white actors for the lead roles, Disney finally landed on Mena Massoud for Aladdin and Naomi Scott for Jasmine.
The movie is going to be a musical, which likely contributed to the extended search, as they needed someone capable of both acting and singing. Interestingly, La La Land producer Marc Platt is a consultant on the film, meaning the musical aspect of it is indeed being taken seriously.
The production came under fire in January 2018, when an extra named Kaushal Odedra said he saw fair-skinned cast members "waiting to have their skin darkened." Disney released a statement in response:
"Great care was taken to put together one of the largest most diverse casts ever seen on screen. Diversity of our cast and background performers was a requirement and only in a handful of instances when it was a matter of specialty skills, safety, and control (special effects rigs, stunt performers, and handling of animals) were crew made up to blend in."
Disney's comments understandably offended many.
The Lion King features a star-studded cast with James Earl Jones reprising his role as Mufasa, along with Donald Glover playing Simba, and Seth Rogen, Billy Eichner, John Oliver, Alfre Woodard, Beyonce, and more rounding out the stacked roster.
Jon Favreau will be directing the film after his success with The Jungle Book. Favreau will also be helming The Jungle Book 2 after filming on The Lion King wraps. The Lion King is set to release July 19, 2019.
Also Ranked
#9 on The Best Musical Movies of All Time
#1 on The Best Animated Films Ever
#2 on Animated Movies That Make You Cry the Most
#4 on Musical Movies With the Best Songs
see more on The Lion King

Alex Ross Perry was originally pegged to write and direct the upcoming Winnie the Pooh live-action adaptation, but Quantum of Solace and Finding Neverland filmmaker Marc Forster will direct while Perry will provide the script with the help of Tom McCarthy (Spotlight co-writer/director and Up co-writer).
Christopher Robin will tell a new story revolving around a grown-up Christopher as a businessman whose life is turned upside down when his old friend Pooh shows up in need of help. Ewan McGregor will have the lead role with Hayley Atwell also starring, along with Jim Cummings as Pooh, Brad Garrett as Eyeore, and Nick Mohammed as Piglet. Christopher Robin will arrive in theaters on August 3, 2019.