Unspeakable Times
Crucial Details Left Out Of 'Abducted In Plain Sight'

Abducted in Plain Sight, a 2017 documentary that gained in popularity after its 2019 Netflix debut, hooks viewers with the jarring, twisted facts about this strange case. At the film's conclusion, many may wonder what was left out. As is the case with most true crime documentaries, presenting every incident, fact, and event that occurred throughout the Broberg family's decades-long nightmare is virtually impossible.
Many viewers focus on the perceived shortcomings of Mary Ann and Bob Broberg as they allowed Robert "B" Berchtold to infiltrate, sully, and control their lives, as well as that of their young daughter. However, the documentary doesn't delve into how their Latter-day Saints (LDS) faith provided a fertile environment for "B" to sow his deceptions within the family. Viewers expressed dismay over Jan's willingness to believe in aliens, but the documentary omits the widespread public fascination with UFOs at that time, rendering her interest and susceptibility relatively normal. Another omission is the mechanics and implications of brainwashing itself, an exclusion that makes Jan appear foolish and immature to viewers not provided the proper background.
Significant additional information about those events - as well as facts about Berchtold's past - create a well-rounded view of the Brobergs' life-altering saga and may even inspire more sympathy for the family that endured such violations.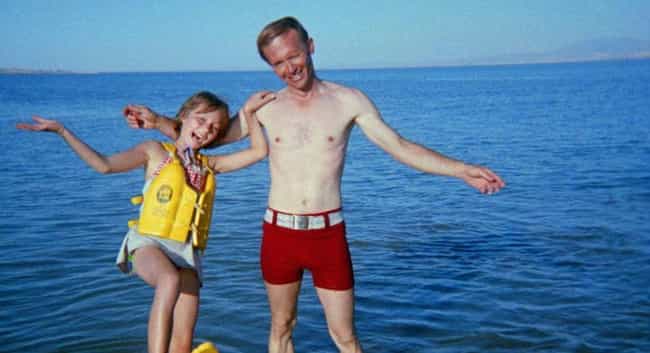 Robert Berchtold Groomed Jan Broberg For Years
In 1972, Robert Berchtold began paying Jan Broberg special attention. He invited her on a family water-skiing trip and took multiple photos of her as she played and smiled. He also used his children as an excuse to ask the Broberg girls to his home for sleepovers.
During those sleepovers, he began dosing Jan with "allergy pills" so he could take advantage of the groggy child, later explaining the incidents as innocent nighttime check-ins.
He convinced Mary Ann and Bob Broberg to allow him to sleep beside Jan in her bed for six months. During this time, Berchtold continued to slip her substances, further normalizing the behavior that ramped up to increasingly inappropriate encounters when he took Jan in 1974.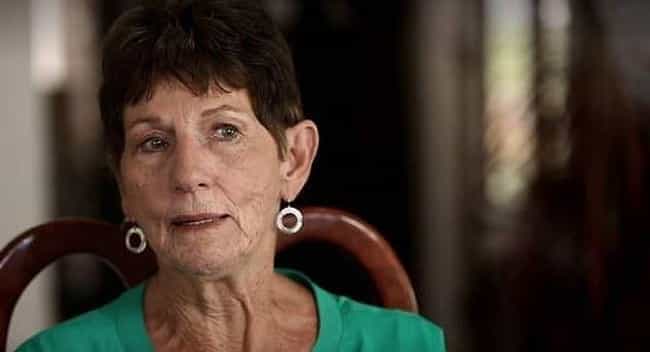 Mary Ann Broberg And Her Brother Allegedly Planned To Take Down Robert Berchtold
Abducted In Plain Sight showrunner Skye Borgman told Vanity Fair Mary Ann Broberg discussed an attempt to lure Berchtold to a parking lot for a meeting. Allegedly, she and one of her brothers were planning to threaten Berchtold.
However, the scene was subsequently removed from the final cut of the documentary.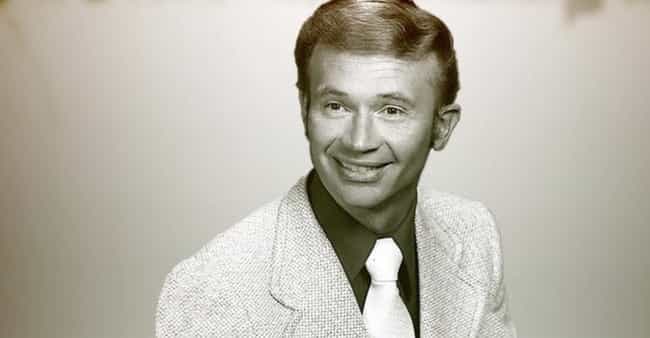 Robert Berchtold Also Attempted To Infiltrate Another Neighborhood Family
Cathie Clarke, neighbor and occasional babysitter for the Broberg family, spoke with KTVB in February 2019. She discussed interactions between herself, her family, and Robert Berchtold. Clarke's father is featured in the documentary, recalling a water skiing outing with Berchtold's family - and Jan Broberg.
Clarke's father picked up on the amount of attention Berchtold heaped upon Jan and decided that he would no longer allow his family to interact with him.
Clarke also told the news station about an incident that occurred when she babysat for the Berchtold family:
He came home while I was there and said, "You don't need to go home. Just stay." And he had me there for about an hour and then said I could go home.
UFO Mania Swept The Nation
According to a January 2019 Slate article, the National UFO Reporting Center's data collection pinpoints the 1970s as the peak of alien paranoia. This means, at the time of Jan Broberg's conditioning, fear surrounding aliens' existence and the potential peril they posed was very real.
Filmmaker Skye Borgman told Vanity Fair in February 2019 that Berchtold's other marks also listened to "alien tapes" instructing them to mate with the older man. Borgman added:
This whole idea of science fiction was popular, and tape recorders had just come out. There were also a lot of newspaper articles about UFOs and whether or not they were real.