Total Nerd
The First Trailer For 'Detective Pikachu' Is Out And People Are Losing It

If you're plugged into the internet, you saw the 2018 trailer for the new Detective Pikachu movie. The brief clip released on November 12, 2018 features more than a few classic Pokémon characters. Notably, the titular character is voiced by Ryan Reynolds. Though many people were initially skeptical of a live action Pokémon movie, the first trailer impressed even the naysayers.
Somehow, the furry characters are creepy and cute. Maybe you want to hug that little Jigglypuff, or maybe it haunts your nightmares. Either way, get ready to see more of it during 2019's Detective Pikachu summer release.
You Might Just Be Pleasantly Surprised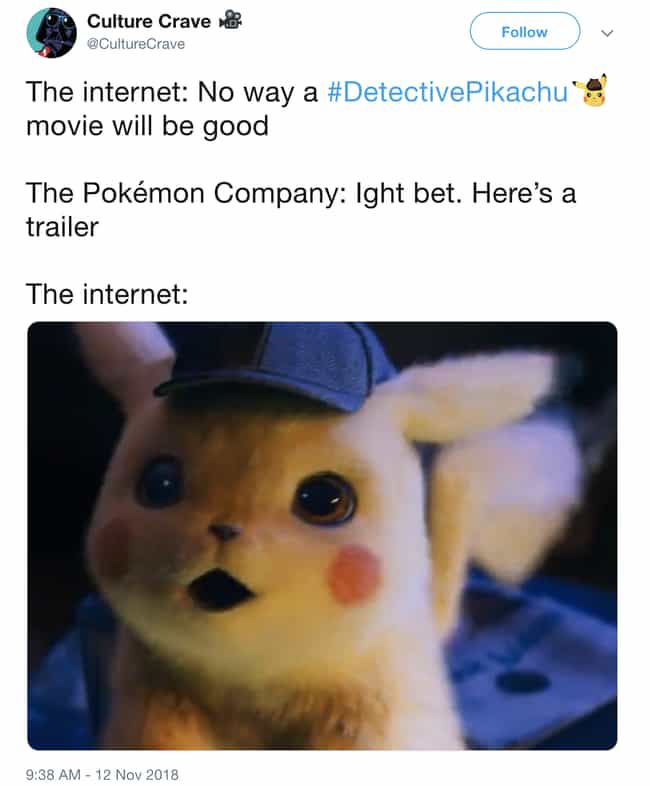 A Harry Potter Crossover? Why Not?