Buildings/Attractions
List of Famous Detroit Buildings & Structures

Updated June 8, 2017
24.3k views
255 items
List of the famous landmarks that make up the Detroit skyline, listed alphabetically with photos when available. Detroit architectural landmarks as well as other major buildings, dwellings, and other structures in Detroit are included on this list. Information about these Detroit buildings is included on this list, such as when the building first opened and what architectural style it falls under. List includes both new buildings in Detroit and older historic landmarks.
List below includes Comerica Park, The Palace of Auburn Hills and more buildings.
This list answers the question, "What are the most famous buildings in Detroit?"
This is a good reference for research into the historical architecture in Detroit. Famous architectural houses within the city of Detroit are included as well, sometimes by address, other times listed by the name of the original home owner.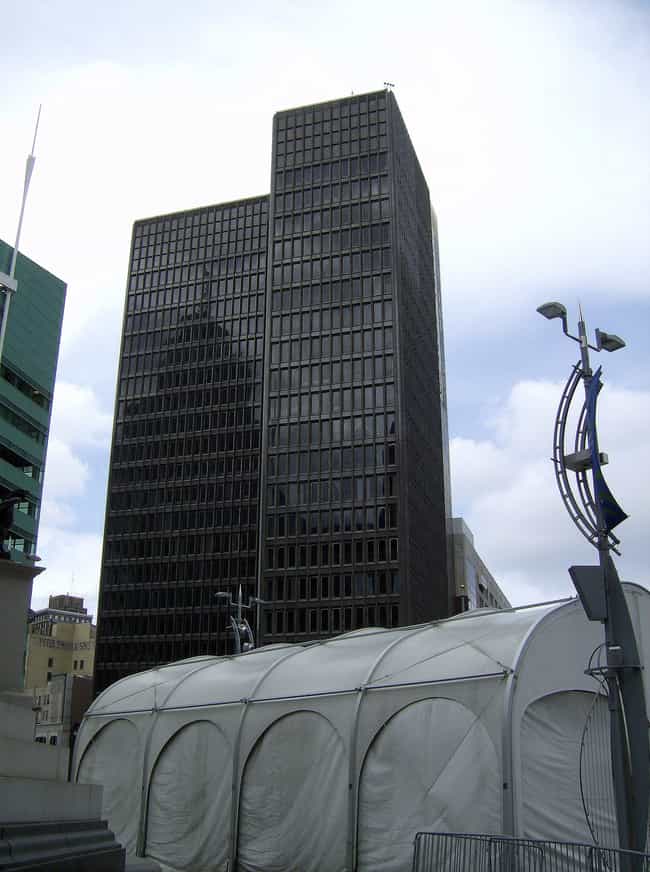 1001 Woodward is an office building in Downtown Detroit, Michigan. It replaced the Majestic Building, a 14-story high rise on the same site. The building is located just south of the neighboring David Stott Building, at the corner of Woodward Avenue and Michigan Avenue overlooking Campus Martius Park. Constructed from 1963 to 1965, the 25-story building is designed in the International style. The exterior façade is composed of tinted windows set precast frames covered with charcoal-gray granite. The frames project from the façade creating a grid design similar to nearby 211 West Fort Street. The structure is composed of two rectangular towers set at a right-angle and joined by an ...more on Wikipedia
City/Town: Michigan, USA
Opened: Jan 01 1965
Structural Height (m): 103.02
Floors: 25
The 1300 Lafayette East Cooperative is a large, 336 unit luxury housing cooperative in the Lafayette Park neighborhood of the near-east side of Detroit, Michigan. The building is notable for its address "1300" displayed in giant numerals on the North and South sides of the roof which are visible for miles in Detroit and Windsor. ...more on Wikipedia
City/Town: Detroit, Wayne County, Michigan, United States of America, Metro Detroit, + more
Opened: Jan 01 1961
Floors: 29
Architect: Ludwig Mies van der Rohe
Created By: Ludwig Mies van der Rohe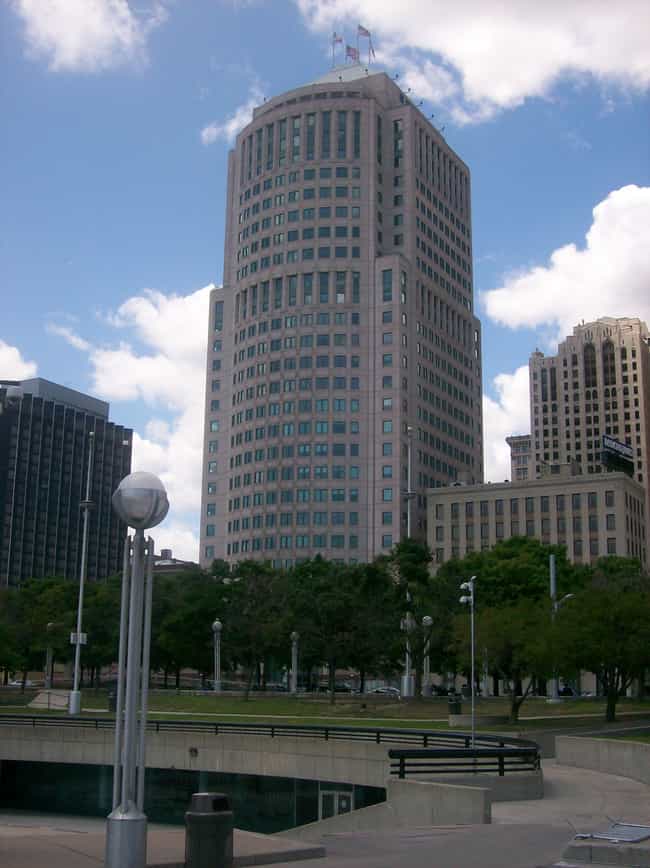 150 West Jefferson is a skyscraper and class-A office center in Downtown Detroit, Michigan. The building's construction began in 1987 and was completed in 1989. It stands at 26 stories tall, with two basement floors, for a total of 28. The building stands at 150 West Jefferson Avenue, between Shelby Street and Griswold Street, and between Jefferson and Larned Street bordering the Detroit Financial District. Detroit based Miller, Canfield, Paddock & Stone, one of the nation's largest law firms, occupies the top floors of 150 West Jefferson. The Detroit offices of KPMG also occupy 150 West Jefferson. ...more on Wikipedia
City/Town: Michigan, USA
Opened: Jan 01 1989
Structural Height (m): 139.0
Floors: 26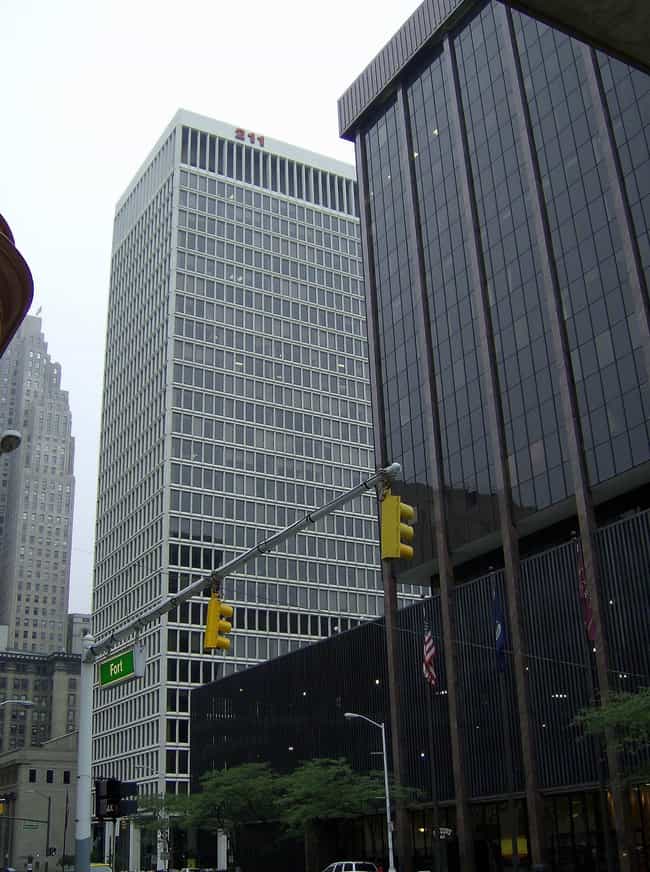 211 West Fort Street is a 27-story skyscraper in Downtown Detroit, Michigan. Construction began in 1961, and finished in 1963. The building stands at the southeast corner of Fort Street and Washington Boulevard. It was constructed adjacent to the Detroit Trust Company Building, designed by Albert Kahn in 1915, as offices for the Detroit Bank and Trust Company, later known as Comerica. The bank occupied space in the building until 1993, when it moved to One Detroit Center. In the courtyard between the two buildings is a sculpture based on the bank's logo at the time. The building currently houses offices for the Detroit Economic Club, United States District Court for the Eastern District of ...more on Wikipedia
City/Town: Michigan, USA
Opened: Jan 01 1963
Structural Height (m): 111.86
Floors: 27