Bands / Musicians

DevilDriver Frontman Dez Fafara's Top Ten Country Albums

"Any time I can throw sand in the face of the purist, it just feels so good to me, dude," says DevilDriver frontman Dez Fafara about Outlaws 'Til The End, his bands collection of outlaw country covers. "I've never been a purist. I have more in common with Bauhaus than I do with Black Sabbath. But then again, I love metal, I love Sab. So doing this thing I was my way of saying, 'Let's do something that hasn't really been done before, and with a ferocity that it should been done with."
Fafara has always done things his way. When the singer realized his previous band, the California nu-metal band Coal Chamber, had unraveled and were about to self-destruct he started up the more aggressive death and groove-metal outfit DevilDriver. For the next 13 years, the band went through a few different lineups as it experimented with different ways to inject melody and groove into crushing, cathartic tunes. Inspired by Metallica, Pantera, Slayer, Morbid Angel and In Flames, DevilDriver released seven full-lengths, and five charted in the top 50 of the Billboard album chart.
With Outlaws 'Til The End, the follow-up to 2016's Trust No One, DevilDriver have left their comfort zone and recorded an album of outlaw country covers in an effort to expose headbangers to rebel country music and country fans to extreme metal. For Outlaws 'Til The End, Vol. 1, Fafara and his bandmates – guitarists Mike Spreitzer and Neal Tiemann, bassist Diego Ibarra and drummer Austin D'Amond – rejiggered a batch of covers of songs by outlaw country pioneers, including Willie Nelson, Johnny Cash, George Jones, Dwight Yoakam and Steve Earle. In addition, Fafara recruited a bunch of high profile guest vocalists, including Lamb of God's Randy Blythe, Fear Factory's Burton C.Bell, Fear's Lee Ving and Hank Williams III to perform on the tunes.
While the band's label agreed to put the album on their release schedule, a record executive who worked extensively with Coal Chamber and DevilDriver at Roadrunner Records didn't think it was such a good idea for DevilDriver to release an album of country covers.
"He said to me, 'Look, I don't know if this is a good, viable thing to do for the DevilDriver brand. Maybe you should do this as a Dez solo record.' And I was like, 'Really?!? You shoulda never told me that. Now I'm definitely gonna do it!"
Outlaws 'Till The End, Vol 1 is a spirited, reverential hybrid of metal rhythms and country music songs that illustrates that the two genres aren't as incompatible as some might think. That's because Fafara has had a genuine love for country ever since he was a kid and he would comb through his parents' record collections and play albums by Willie Nelson and Kenny Rogers. But while he makes sure that the new DevilDriver album is imbued with twang and heartache, there's no shortage of crunching riffs and roaring vocals
"Someone said to me it's like school buses colliding, but there's a beautiful fire in the end," Fafara says. "I liked that. That's where my mind was at – 'cause I kind of see myself as an outlaw, too. If I can't push people's buttons and throw some surprises their way then what the fuck am I doing this for?"
Check out DevilDriver frontman Dez Fafara's 10 favorite country albums.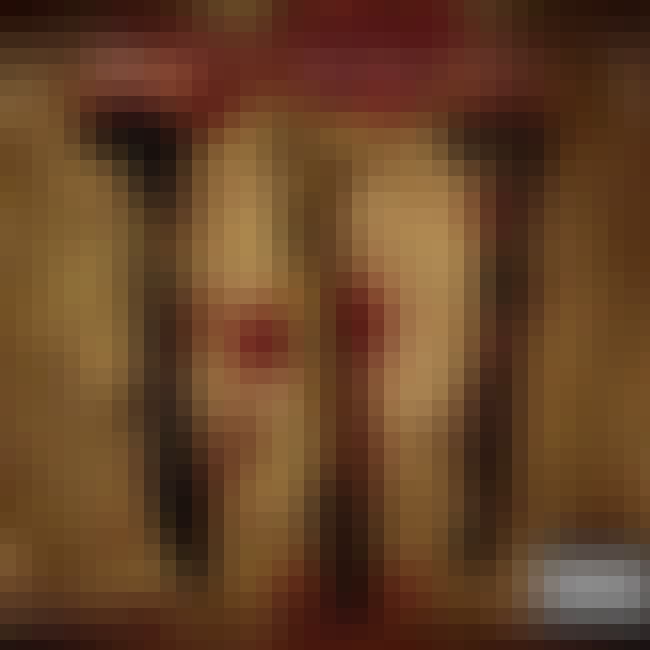 Hank III 'Straight to Hell'
We covered "Country Heroes" and that's on this record. Covering a song with the same guy who did the song on his record is kind of a unique vision. He had to sing different and look at his own song from a different place. But this whole record is fantastic. It goes into "The Pills I Took," which is a great song about rock and roll debauchery. It's about the pills he's taking and he's doing mescaline and he's trying to find his way around. It's a story-telling tune that I love. Then, he's got "Crazed Country Rebel" and from there he goes right into the title track, "Straight to Hell." Other songs on this record like "My Drinking Problem" reveal unbelievable songwriting skills. He's one of the most underrated country artists because he's just so private and not really out there. But what an amazing artist.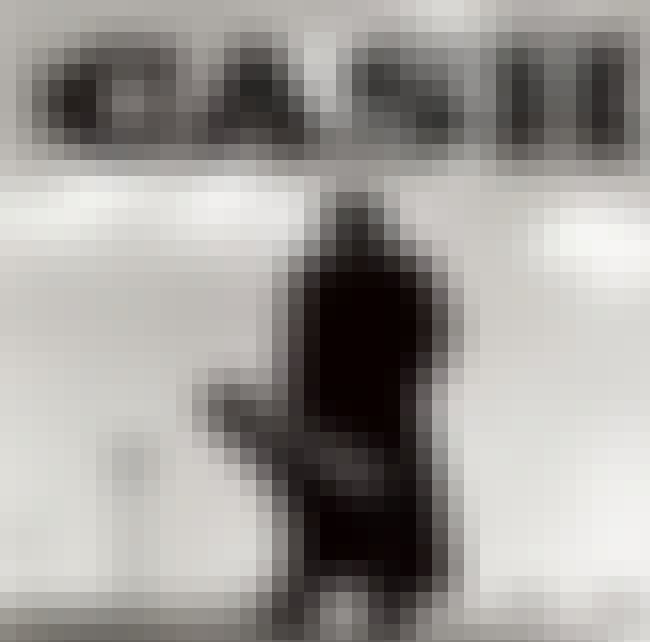 Johnny Cash 'The Legend of Johnny Cash'
I picked this record because it has it all. "Cry! Cry! Cry!" "Folsom Prison Blues," "Walk The Line," "Get Rhythm" -- I love that tune. It's got "Highwayman" on it with Willie Nelson and Waylon Jennings. Plus, he covers "Hurt" by Nine Inch Nails. I found it fantastic that he put it on here. I was talking with John Carter Cash and Anna Cash when I was recording at the Cash cabin for this project. And John just kept telling me about his love for heavy metal and how it saved his youth. He showed me pictures of Johnny taking him to see Ozzy when he was 10. I saw these pictures of Johnny all in black, wearing Doc Martins that went past his knees to take his son to see Ozzy. And John kept telling me about Johnny's love for all music. When he did "Hurt," he didn't mind bending genres. That was an amazing thing -- Johnny covering hard rock.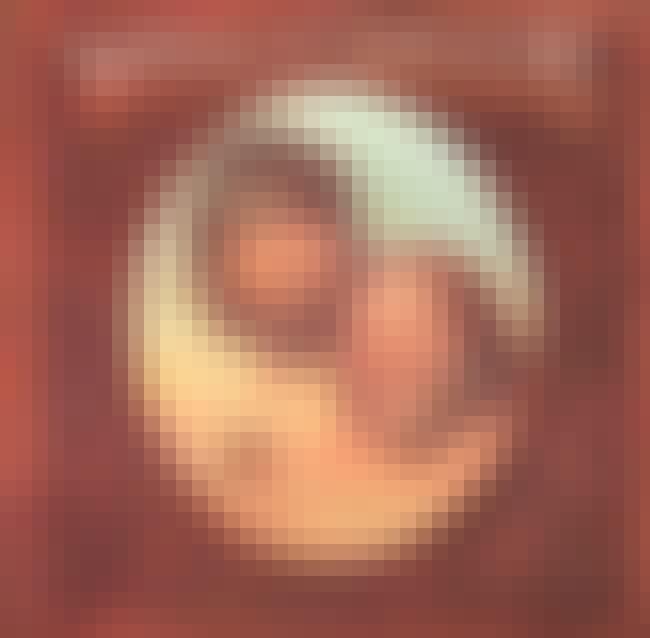 If you're gonna get into outlaw country, this record is a must because it's got two of the outlaws. They're great friends. They broke open the genre. They're great songwriters. And they're writing together. So "Mamas Don't Let Your Babies Grow Up To Be Cowboys," "Gold Dust Woman" [by Stevie Nicks]. They're all on there and there are just some fantastic tunes. It's great to listen to on a Saturday afternoon.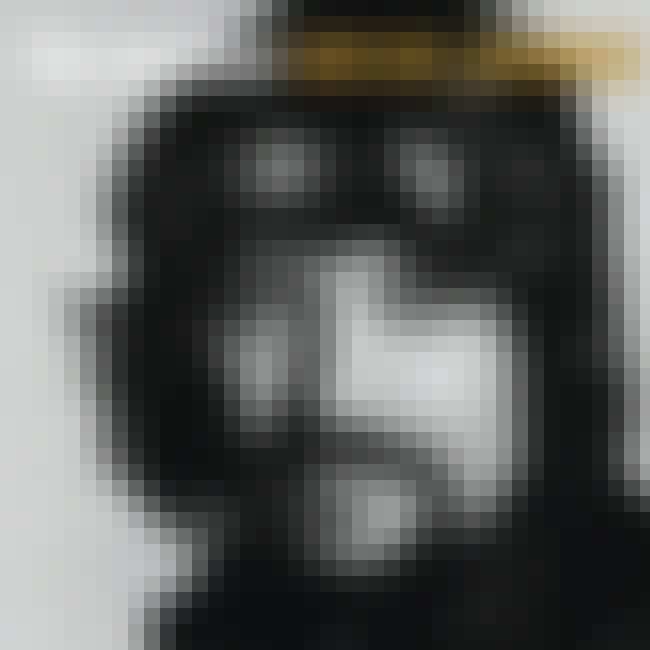 Waylon Jennings 'The Essential Waylon Jennings'
This one's got "Ladies Love Outlaws," which has always been one of my favorite tracks by him. He does "Storms Never Last" with Jessi Colter, which is fantastic. And he does "Honky Tonk Heroes." He's just one of the seminal outlaws.