Film

The Best Devon Aoki Movies

147 votes
56 voters
10k views
10 items
List Rules Vote for your favorite movies, regardless of critic reviews or how big the role was.
List of the best Devon Aoki movies, ranked best to worst with movie trailers when available. Devon Aoki's highest grossing movies have received a lot of accolades over the years, earning millions upon millions around the world. The order of these top Devon Aoki movies is decided by how many votes they receive, so only highly rated Devon Aoki movies will be at the top of the list. Devon Aoki has been in a lot of films, so people often debate each other over what the greatest Devon Aoki movie of all time is. If you and a friend are arguing about this then use this list of the most entertaining Devon Aoki films to end the squabble once and for all.
If you think the best Devon Aoki role isn't at the top, then upvote it so it has the chance to become number one. The greatest Devon Aoki performances didn't necessarily come from the best movies, but in most cases they go hand in hand.
The list you're viewing contains films like War and D.E.B.S..
"This list answers the questions, "What are the best Devon Aoki movies?" and "What are the greatest Devon Aoki roles of all time?"
Is Devon Aoki your favorite person to watch on the big screen? You might also want to vote on our best Seann William Scott and Lacey Chabert films lists too.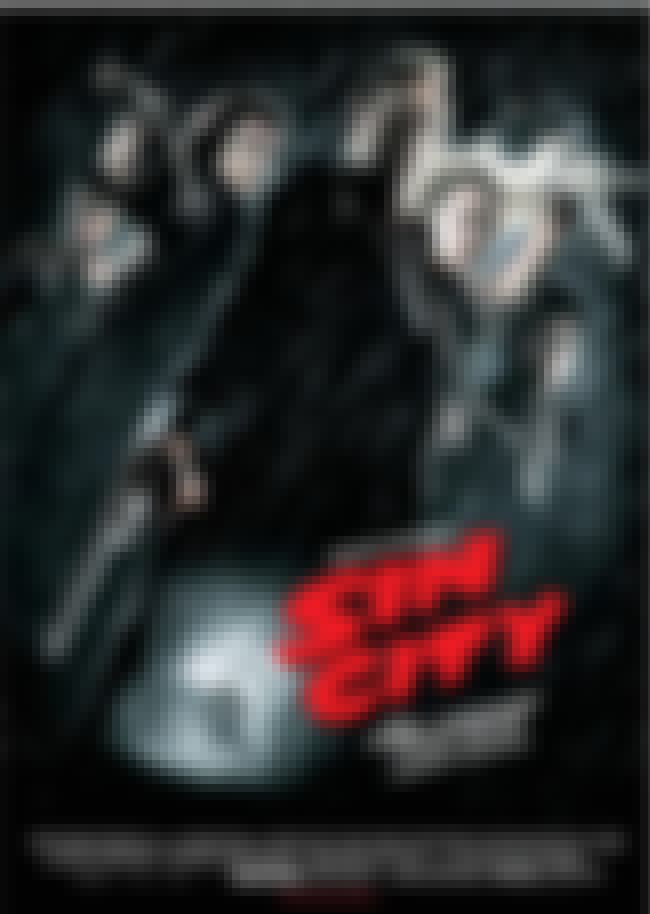 Sin City is a 2005 American neo-noir crime thriller anthology film written, produced, and directed by Frank Miller and Robert Rodriguez. It is based on Miller's eponymous graphic novel Sin City. Much of the film is based on the first, third and fourth books in Miller's original comic series. The Hard Goodbye is about a man who embarks on a brutal rampage in search of his one-time sweetheart's killer, killing anyone, even the police, that gets in his way of finding and killing her murderer. The Big Fat Kill focuses on an everyman getting caught in a street war between a group of prostitutes and a group of mercenaries, the police and the mob. That Yellow Bastard follows an aging police officer ...more on Wikipedia
Actors: Jessica Alba, Bruce Willis, Mickey Rourke, Rosario Dawson, Clive Owen, + more
Initial Release: 2005
Directed by: Quentin Tarantino, Robert Rodriguez, Frank Miller
Also Ranked
#97 on The Best Black and White Movies Ever Made
#69 on The Best Dystopian and Near Future Movies
#30 on The Most Rewatchable Action Movies
#21 on The Greatest Comic Book Movies of All Time

Agree or disagree?
see more on Sin City
DOA: Dead or Alive is a 2006 ensemble martial arts film loosely based on the Tecmo/Team Ninja fighting game series Dead or Alive. It was directed by Corey Yuen and written by J. F. Lawton, Adam Gross, and Seth Gross. In the film, a number of fighters are invited to DOA "Dead or Alive", an invitational martial arts contest. The four female fighters begin as rivals, but work together to uncover the secret that Donovan, the organizer of the tournament, is trying to hide. The film has various appearances from characters of the game series, which include Tina Armstrong, Christie Allen, Kasumi, Ayane and Helena Douglas. ...more on Wikipedia
Actors: Jaime Pressly, Kevin Nash, Sarah Carter, Devon Aoki, Holly Valance, + more
Initial Release: 2006
Directed by: Corey Yuen
Agree or disagree?
see more on DOA: Dead or Alive
2 Fast 2 Furious is a 2003 American street racing action film directed by John Singleton. It is the second installment of The Fast and the Furious franchise. Brian O'Conner teams up with his ex-con friend Roman Pearce and works with undercover U.S. Customs Service agent Monica Fuentes to bring Miami-based drug lord Carter Verone down. ...more on Wikipedia
Actors: Eva Mendes, Paul Walker, Ludacris, Tyrese Gibson, Devon Aoki, + more
Initial Release: 2003
Directed by: John Singleton
Also Ranked
#82 on The Best Movie Sequels Ever Made
#63 on The Best Action Movie Sequels
#27 on The Dumbest Movie Sequel Titles
Agree or disagree?
see more on 2 Fast 2 Furious
D.E.B.S. is a 2004 American action-comedy film directed by Angela Robinson, based on the 2003 short film. Plaid-skirted schoolgirls are groomed by a secret government agency to become the newest members of the elite national-defense group, D.E.B.S. ...more on Wikipedia
Actors: Sara Foster, Jordana Brewster, Meagan Good, Devon Aoki, Jill Ritchie, + more
Initial Release: 2004
Directed by: Angela Robinson
Agree or disagree?
see more on D.E.B.S.