Graveyard Shift
How Does The 'Dexter' TV Show Compare To The Books It's Based On?

Updated December 13, 2019
1.5k views
13 items
What's good for the book isn't always good for the television adaptation. This seems to be the philosophy, at least, for the writers who translated the Dexter books by Jeff Lindsay into the Dexter TV show, which ran for eight seasons on Showtime starting in 2006.
The show and the books focus around the Miami Metro blood spatter analyst Dexter Morgan who has a secret: He's a serial slayer. Fortunately, his adopted father, Harry, recognizes Dexter's dark side from a young age. He helps his foster son channel his urges, and instead of letting his impulses run wild, Dexter - played by Michael C. Hall - uses his "Dark Passenger" to take out other bad guys.
The first book in Lindsay's series, Darkly Dreaming Dexter, is the basis for the show's first season and was published in 2004, two years before the show debuted. The subsequent seven books were published consecutively to the show, making it difficult for series writers to stick to the books as they produced new scripts. This means that, after the first season of Dexter, the trajectory of Dexter's life and the lives of those around him veer from Lindsay's source material, which tends to be much darker than the series.
Lindsay doesn't seem to mind, though. He told Entertainment Weekly, "I understand why they don't do [certain things] on the show, because TV has this obligation to make things more cuddly." While they may not ALL be more cuddly changes, there are some dramatic divergences from the novels Dexter is based on.
Deb Discovers Dexter's Secret At The End Of The First Novel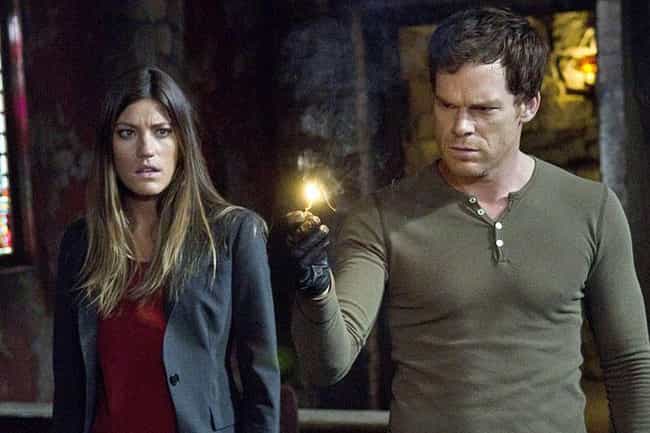 Dexter's adopted sister and Miami Metro colleague Debra "Deb" Morgan uncovers her brother's true nature much earlier in the books than in the series. In fact, it's at the end of the first book, Darkly Dreaming Dexter, when she finds out her brother has a "Dark Passenger." She is captured by Dexter's biological brother, Brian Moser, who is known as the Tamiami Slasher instead of The Ice Truck Killer (ITK) in the book. Also a serial offender, Brian wants Dexter to prove his familial loyalties by ending Deb's life. As the book describes, Dexter ultimately refuses: "And so I stood uncertain, because no matter how much I wanted to begin I knew what Harry would say. He had already said it. It was unchangeable Harry truth. Chop up the bad guys, Dexter. Don't chop up your sister."
Dexter saves Deb's life, though she's now become aware of her brother's extracurricular activities. In the show, Deb is passed out when she's taken by Brian, and though Dexter saves her life, he manages to keep his Dark Passenger from her until the end of the sixth season, when she stumbles upon him ending the life of Travis Marshall, the Doomsday Killer.
Dexter Lets His Biological Brother, Brian Moser, Live In The Novels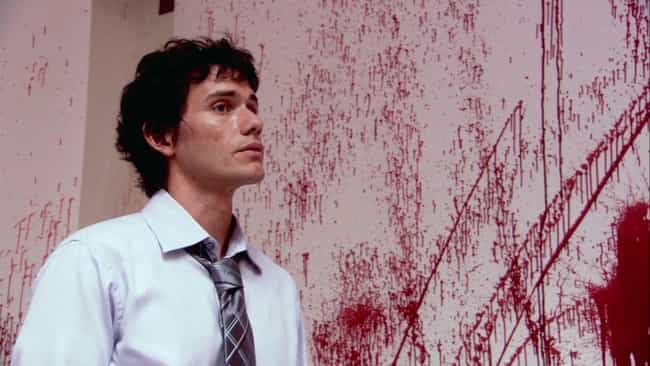 The first season of Dexter ends with Dexter taking the life of his only living biological sibling, Brian Moser. Also known as ITK in the show, Brian seduces Dexter's adopted sister Deb, using her as a pawn to get closer to Dexter. In both the book and the show, Brian angles to unite with his brother and build a strong bond based on their mutual Dark Passengers. Dexter rejects Brian's advances, recognizing that his brother is, unlike him, unable to control his urges.
While Brian is slain in the show, he is spared in the books. Dexter cannot take out his own family, and he lets Brian flee after the incident with Deb at the end of Darkly Dreaming Dexter. Brian even comes back in subsequent books, making an appearance in Dexter is Delicious and having a major role in Dexter is Dead.
Dexter Helps Brian Take Out LaGuerta In 'Darkly Dreaming Dexter'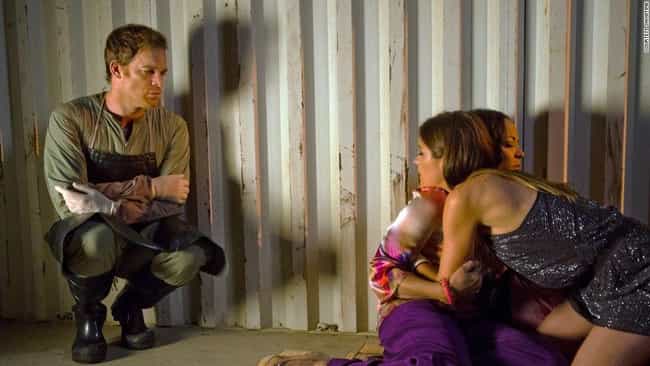 In Darkly Dreaming Dexter, in order to appease Brian and ensure Deb is returned to him safely, Dexter sacrifices Detective Migdia LaGuerta, known as Maria LaGuerta in the show, to his brother. In the book, LaGuerta follows Dexter to the shipping container where Brian waits with Deb. After the detective attempts to hurt him, Brian takes out LaGuerta. Dexter and, by extension, Deb are both complicit in her demise.
The show, however, keeps LaGuerta around until the end of Season 7 when Deb takes her out in order to protect her brother from being charged for Hector Estrada's demise.
Dexter Teaches Astor And Cody Harry's Code In The Novels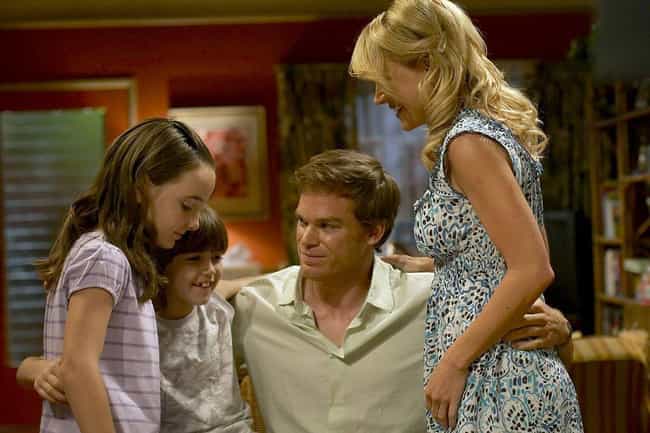 The Code of Harry, bestowed upon Dexter by his adopted father, keeps him in line. Even after Harry passes, Dexter preserves his legacy by holding onto the rules that keep him from targeting innocent people or leaving clues behind. As Dexter reminiscences on the show, "There were so many lessons in the vaunted Code of Harry. Twisted commandments handed down from the only God I've ever worshiped. 1 through 10: Don't get caught. That I got covered."
Dexter's stepchildren, Cody and Astor, are normal kids on the show, even after their mother, Rita, is taken out by Arthur Miller, otherwise known as Trinity. In the books, though, they both show signs of possessing the same sociopathic tendencies as Dexter. Like his adopted father before him, Dexter teaches Cody and Astor the Code of Harry. In the books, Dexter bonds with the kids over their shared macabre obsession.