Before the early 2010s, scientists were conflicted on the question of Homo sapiens interbreeding with Neanderthals, but since then, multiple studies have shown the incredible overlap between Neanderthal and human DNA - enough that approximately 1%-4% of modern human DNA traces directly back to Neanderthal ancestry.
Neanderthals coexisted with modern humans for tens of thousands of years, and the two groups certainly met. Evidence shows that Homo sapiens not only procreated with Neanderthals - they also slew and ate them. 
It's not surprising that prehistoric humans mated with Neanderthals since prehistoric people were notoriously promiscuous. But while science proves humans mated with Neanderthals, the evidence still leaves some questions open. When did they begin to interbreed? Was it consensual? And were there human-Neanderthal relationships?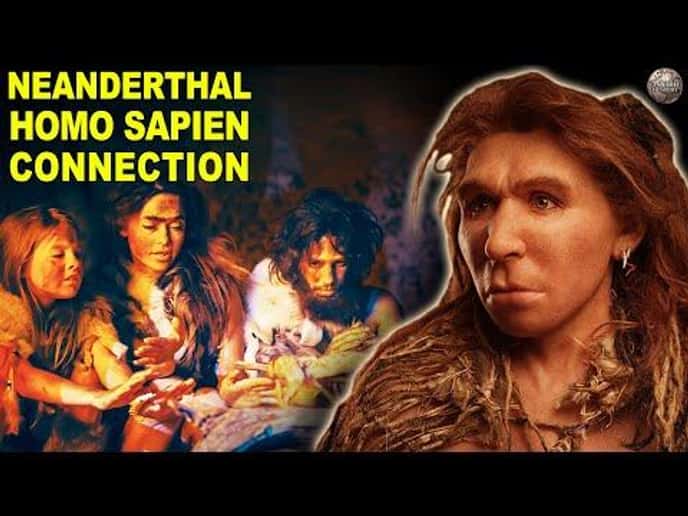 Photo: Service communication du Conseil général des Alpes de Haute-Provence / Wikimedia Commons / CC BY-SA 3.0

Homo Sapiens Outnumbered Neanderthals

Why did Neanderthals go extinct while Homo sapiens flourished? Part of the answer has to do with the small size of the Neanderthal population. Between 38,000 and 70,000 years ago, the Neanderthal population in Europe was small, perhaps as few as 1,500 female Neanderthals of reproductive age. In the twilight of the Neanderthal era, they were simply outnumbered by Homo sapiens.

Researcher Adrian Briggs explains, "Because there never really were millions of them, they probably were more susceptible to some event that made them go extinct, which to me, suspiciously coincides with the emergence of modern humans."