Entertainment
Sports Movies That Aren't Actually About Sports

Updated December 6, 2019
14 items
Sports movies are often compelling stories featuring plenty of built-in drama, such as high-stakes odds, underdog characters, driven coaches with dark pasts, romance, and worthy opponents. They take the best part of a sport and use it to create a deeper narrative. Sports films can be intense, cathartic, and occasionally not focused on sports at all. Instead, the central story can spotlight ambition, family, dreams, pain, and the struggles involved in becoming the best athlete possible.
Here are a few examples of the best sports movies that aren't necessarily all about the sport itself.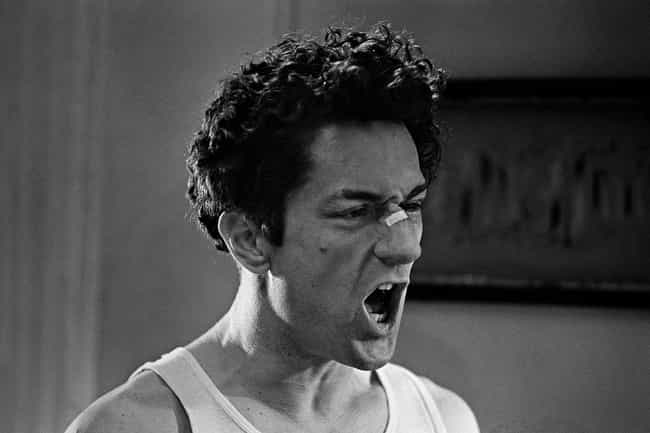 Based on the memoir of middleweight champion Jake LaMotta, Raging Bull is about much more than boxing. The film boasts one of Robert De Niro's most intense performances as LaMotta, a fighter plagued by jealousy, anger, and other assorted demons.
Raging Bull is really about one man's battle with himself, and is considered one of Martin Scorsese's most powerful films.
Actors: Robert De Niro, Joe Pesci, Martin Scorsese, John Turturro, Cathy Moriarty, + more
Released: 1980
Directed by: Martin Scorsese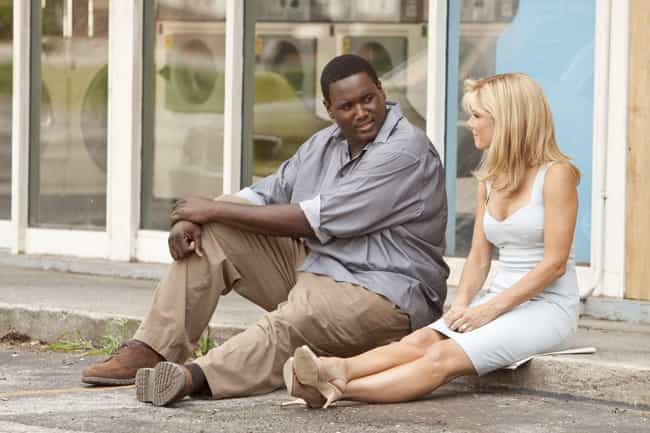 Based on true events, The Blind Side centers on the unique bond between Michael Oher (Quinton Aaron), a homeless black teen, and Leigh Anne Tuohy (Sandra Bullock), a schoolmate's mother who offers him shelter. Tuohy initially offers Oher a place to stay simply out of empathy, but after getting to know the young man, she helps rebuild his life and encourages him to play football.
The Blind Side is about the power of potential, and the heights that can be reached when someone else believes in that potential.
Actors: Sandra Bullock, Lily Collins, Kathy Bates, Tim McGraw, Kim Dickens, + more
Released: 2009
Directed by: John Lee Hancock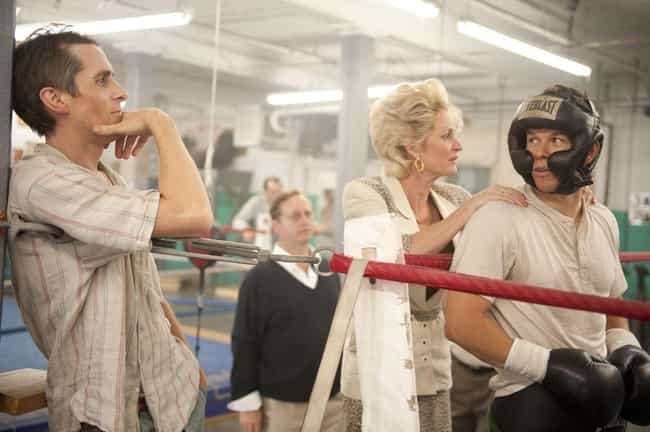 The Fighter centers on up-and-coming boxer Mickey Ward (Mark Wahlberg) as he attempts to move up the ranks while hindered by his troubled brother Dick "Dicky" Eklund (Christian Bale) and his overbearing mother Alice Eklund-War (Melissa Leo). As Ward navigates the murky waters of professional boxing, he is forced to balance his toxic relationships with his brother and mother.
It is no surprise that this movie is really about family as The Fighter explores the necessity of emotional and professional boundaries.
Both Bale and Leo took home Academy Awards for their supporting roles in The Fighter.
Actors: Amy Adams, Christian Bale, Mark Wahlberg, George Foreman, Roy Jones Jr., + more
Released: 2010
Directed by: David O. Russell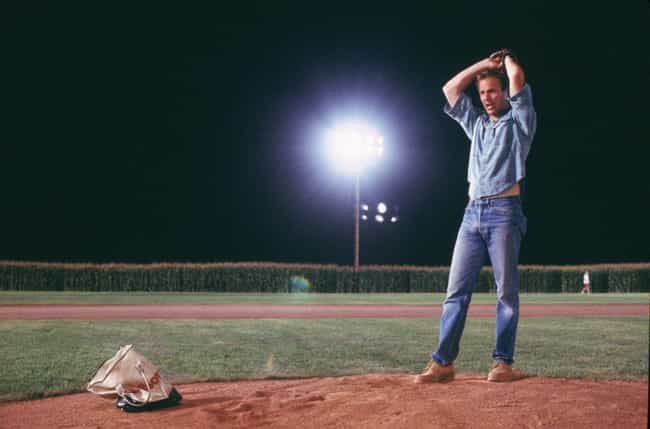 Field of Dreams employs magical realism to discuss the cyclical nature of past, present, and future. Although the film was clearly created by and for baseball fans, it is less about the sport and more about the nostalgia connected to it.
The story follows farmer Ray Kinsella (Kevin Costner), who builds a baseball diamond in his cornfield at the behest of a mysterious voice and discovers a world of fantasy that links him to the past. Field of Dreams is a surreal look at time, regret, and the power of memories.
Actors: Ben Affleck, Matt Damon, Kevin Costner, James Earl Jones, Ray Liotta, + more
Released: 1989
Directed by: Phil Alden Robinson