Entertainment

16 Animal Actors Who Were Difficult on Set

She's one of the biggest divas in entertainment - and she's a pig. Yes, according to her Muppets co-stars, Miss Piggy can be incredibly difficult to work with. But Piggy is just one of several Hollywood animal actors with reputations as troublesome, demanding, selfish, and difficult-to-please creatures.
Animals on set can be notoriously troublesome, but there are also lots of stories about pleasant pet thespians. The horse from Mr. Ed was apparently a pro who practically learned to talk himself. Jennifer Aniston has said the dog in Marley & Me was a pleasure to work with. Robert Pattinson reportedly developed a strong bond with his elephant co-star in Water for Elephants.
But this is a list about those other animals, the difficult animal actors: the diva dogs, the megalomaniac monkeys, the cocky cockatoos. We're talking about animals that had their own on-set demands. These
animals in movies
and TV pooped wherever they pleased or generally held up production. On this list, you'll find the most demanding and troublesome animals, including animal actors that attacked if they were not getting enough screen time (and no, we don't mean Charlie Sheen).
1
Eddie the Dog from Frasier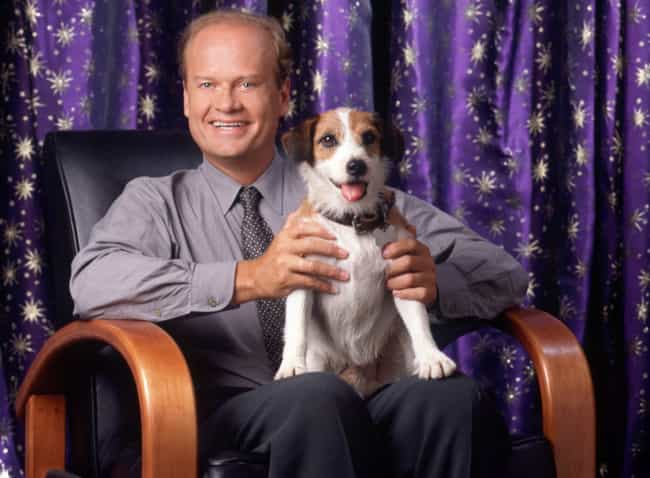 Eddie may have been the lovable family dog on
Frasier
, but his portrayer, Moose, didn't necessarily have the same effect. In fact, apparently lead star Kelsey Grammar didn't exactly get along with the dog due to the amount of time (double) it took to film scenes he was in and the fact that Moose would often stay in his trailer and pout. "
I do draw the line when somebody says, 'Oh, he's such a good little actor.' That's it! He's not an actor, he's a dog," Grammar told

The Washington Post

. "
He doesn't always get it the first time and we have to stop and go back."

2
Milky White the Cow from Into the Woods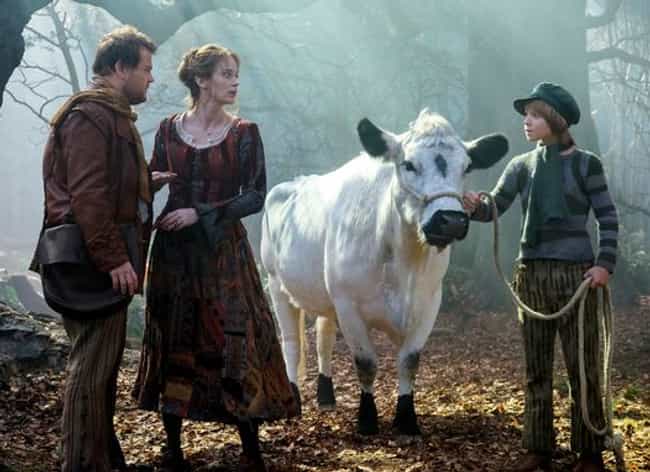 Leave it to a cow to attempt to upstage Meryl Streep! Tug, the cow who played Milky White in the musical

Into the Woods

, was a

"f--ing nightmare" according to co-star James Corden. "Five minutes was too long with that cow.

You just don't know what it's like when you're doing a scene, and Meryl Streep is giving a phenomenal performance in only the way that she can and it's scuppered by just 'Moooooooo,'" Corden told

USA Today

. "That cow was the biggest diva on this set. She would stomp off to her trailer, she'd only have a certain type of straw in the morning. It didn't change my mind about eating burgers working with that cow."

3
Marcel the Monkey from Friends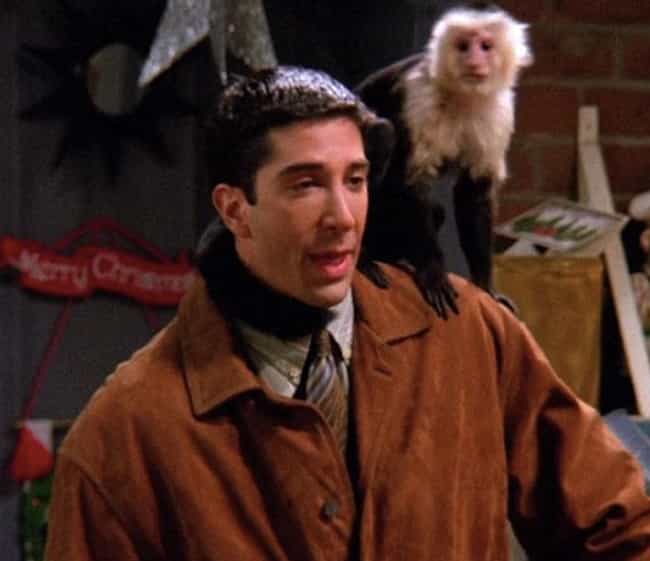 When Ross became the owner of a Capuchin monkey, Marcel, in season one of
Friends
, the producers hired Katie the monkey to play him. But according to castmates, Katie wasn't very professional to work with, often eating worms, vomiting, and pooping wherever she liked. David Schwimmer, who played Ross, told
Entertainment Weekly
in 1995 that he "hated" the monkey. "I wish it were dead," Schwimmer even said. Schwimmer never got his wish, and Katie went on to appear on shows like
30 Rock
and model with the likes of Kendall Jenner.
4
The Bear from Game of Thrones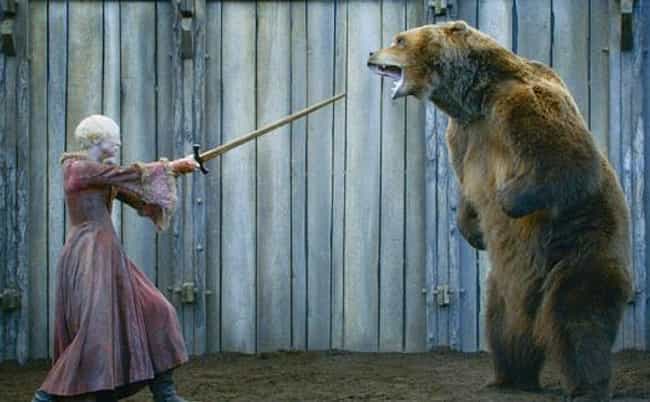 Bart the Bear (named after the famous Bart the Bear from movies like
The Great Outdoors
who passed away in 2000) had a pivotal role in
Game of Thrones
back in 2013. But according to star Nikolaj Coster-Waldau
, you couldn't find a bigger diva in the business. "That bear was the biggest diva I've ever met. He wouldn't leave his trailer without an applause. I'm not even kidding," Coster-Waldau told

Entertainment Weekly

.

"The whole crew had to applaud and go, "Yeaaaaaah, Bart! Come on, Bart! You're the best!""