Military
All US Military Training Programs, Ranked by Difficulty

Updated September 6, 2019
19.7k votes
4.7k voters
213k views
15 items
List Rules Vote up the training programs that would kick your butt the hardest.
When you think of the military, one of the first images that probably comes to mind is boot camp. Otherwise known as "basic training," it's the military's way of preparing you mentally and physically for life in the armed forces. And how hard is basic training? Well, it depends who you ask... because a lot of military training is anything but basic.
The most difficult military training programs test everything a person has... but which one is the most difficult? Everyone thinks they know what to expect from the Army after seeing a few movies, but most people don't know just how insane some of these programs can get.
So, you might think you know what it's like to train for the Army, but getting a taste of what Delta Force goes through will be more than enough to make you think twice. These are the hardest training programs the US Military has to offer.
back to page 1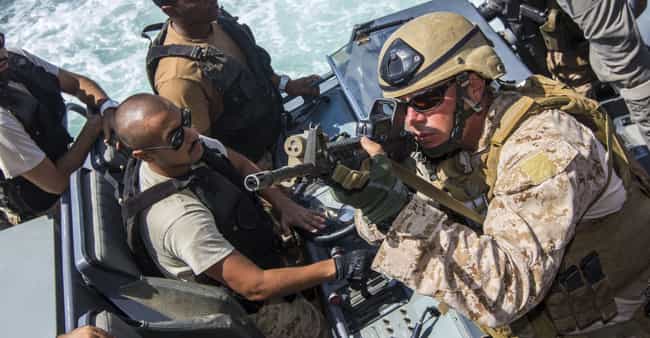 An elite section of the Marines, RECON candidates are expected to complete a nine-week program consisting of high repetition PT, obstacle courses, helicopter rope suspension training, communications, mission planning, amphibious reconnaissance, and nautical operations.
Does this sound difficult?
Marine Corps Basic Training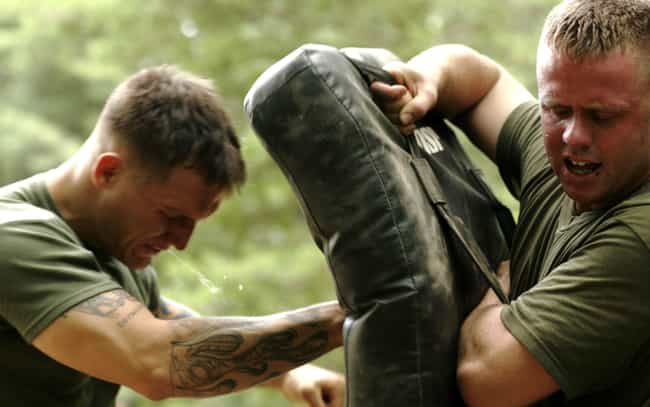 Largely considered the toughest basic training program of the United States Armed Forces, Marine training is 12 weeks of physical, mental, and moral transformation. Special attention is given to close combat skills and master marksmanship training (every Marine is a rifleman, after all). You also have to face the most feared basic training event ever - working in a room full of tear gas.
At the end of it is a "hell week," where candidates have to run, swim in cold water, and crawl through mud for almost six days... on about four hours of sleep. Only half the candidates make the cut.
Does this sound difficult?
Air Force Pararescue Training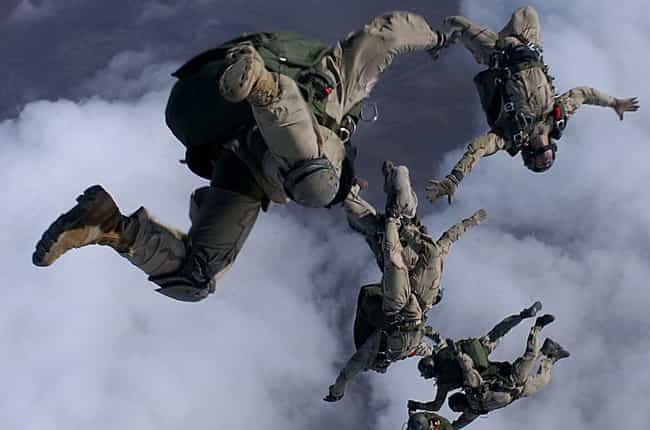 If you pass the Air Force's physical evaluation course, you then have to make it through eight weeks of team training full of extensive physical conditioning and field skills. If you finish that program, you can choose to become a para-jumper (PJ) or a Combat Control Technician (CCT), each with different but equally intense courses lasting more than 20 weeks.
Does this sound difficult?
The Night Stalkers Course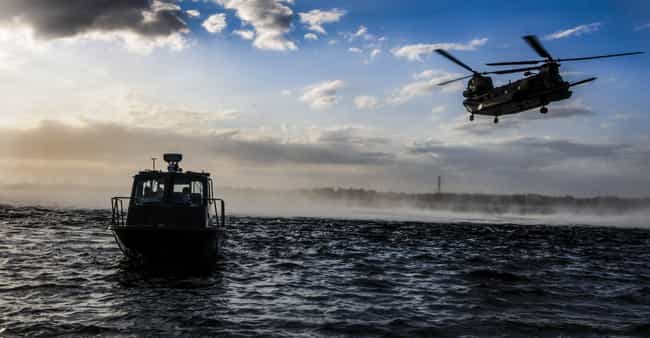 An Army aviation regiment specializing in helicopter nighttime operations, Night Stalkers look for the best aviators in the army. The first step is graduating from Green Platoon, a five-week course designed to train soldiers in the combat skills of first response, land navigation, combative, weapons, and teamwork. It culminates in the "Black Day," an intense, daylong evaluation of their skills from the course.
Does this sound difficult?