Watchworthy
The Best Second Films from Famous Directors

Updated November 5, 2019
865 votes
153 voters
4.4k views
23 items
List Rules Vote up the best second films from famous directors.
The dreaded sophomore slump. A band makes a great debut album or an author writes an acclaimed first novel, but then can't live up to the hype and create another masterpiece. What about a director's second film? There are no sophomore slumps on this list. In fact, many of these directors are best known for their second films, which are the finest of their esteemed filmography. Here are the best second movies of famous directors.
Some of the best directors of all time are featured on this director's best second films list. There are plenty of modern auteurs like David Fincher and Christopher Nolan, and, of course, old school filmmakers like Sergio Leone and Mike Nichols. It's hard to believe Memento, Fight Club, and The Graduate were only the second time around for those directors. It's not easy to helm a feature-length film, and these guys seem to have mastered the art by Round 2.
Make your voice heard. Vote up your favorite best second films of famous directors.
Data-driven recommendations based on voting from over 40 million monthly visits to Ranker.
Try the free app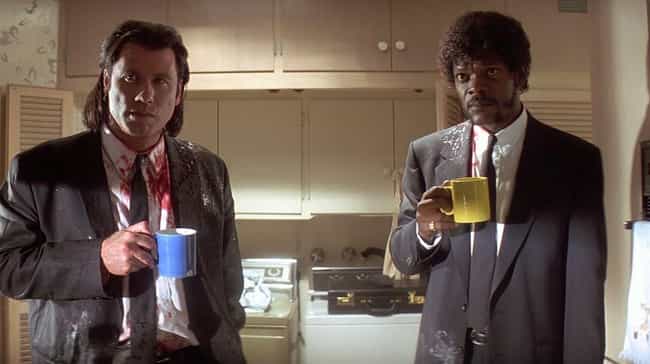 Quentin Tarantino burst onto the indie scene with Reservoir Dogs in 1992, then pretty much single-handedly launched the independent film movement into the mainstream two years later with Pulp Fiction (1994).
Tarantino, who won an Oscar for Best Original Screenplay for Pulp Fiction, redefined storytelling with his nonlinear tale of a boxer, two gangsters, a mob boss's pretty wife, and two diner robbers, while turning lowbrow genres into high art. Pulp Fiction is unapologetically violent, but with each drop of blood comes a shard of humor. The auteur's signature visual style and clever winks at old school Hollywood, couched in the language of the French New Wave, only add to what has to be considered one of the most original movies ever made.
Actors: John Travolta, Bruce Willis, Uma Thurman, Samuel L. Jackson, Christopher Walken, + more
Released: 1994
Directed by: Quentin Tarantino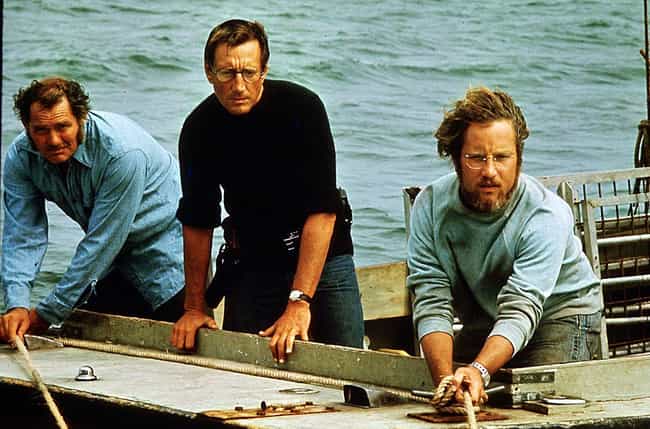 Steven Spielberg made a few TV Movies in the early 1970s before hitting the big screen with The Sugarland Express in 1974. A year later, the 27-year-old director's make-or-break sophomore film arrived in theaters. It was Jaws, and we all know how that played out. The film is an arresting hybrid of '70s drama, '50s monster movie, and procedural thriller that not only scared beachgoers for generations to come, but invented the concept of the summer blockbuster.
Actors: Steven Spielberg, Richard Dreyfuss, Roy Scheider, Robert Shaw, John Searle, + more
Released: 1975
Directed by: Steven Spielberg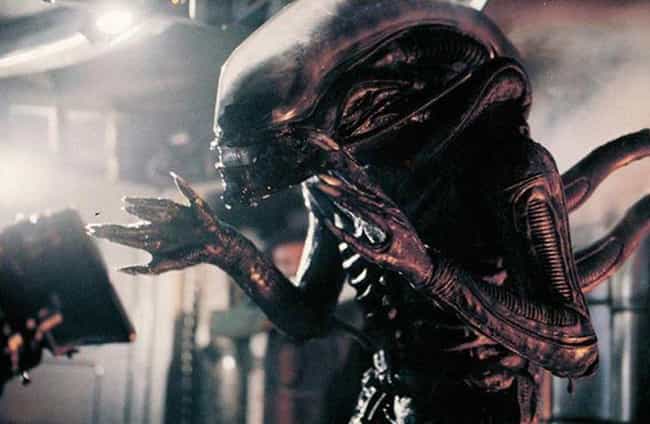 Ridley Scott's first film was The Duellists (1977), a decent debut that set him up to direct the first installment of one of the greatest sci-fi franchises in cinema history. Alien (1979), however, was not just a sci-fi movie. It was a horror movie in space, and a rich exploration of character and the existential effects of extreme isolation. The film was dark, visually stark, and truly frightening. How could anyone ever forget the famous chestburster scene?
Did you know you have George Lucas to thank for Alien? As it turns out, Scott was planning on following up The Duelists with an adaptation of Tristan and Isolde, a medieval love story. The Scott saw Star Wars.
"I never saw or felt audience participation like that, in my life. The theater was shaking. When that Death Star came in at the beginning, I thought, I can't possibly do Tristan and Isolde, I have to find something else. By the time the movie was finished, it was so stunning that it made me miserable. That's the highest compliment I can give it; I was miserable for week. I hadn't met George at that point, but I thought, 'Fu*k George.' Then, somebody sent me this script called Alien. I said, 'Wow. I'll do it.'"
Actors: Sigourney Weaver, John Hurt, Ian Holm, Yaphet Kotto, Harry Dean Stanton, + more
Released: 1979
Directed by: Ridley Scott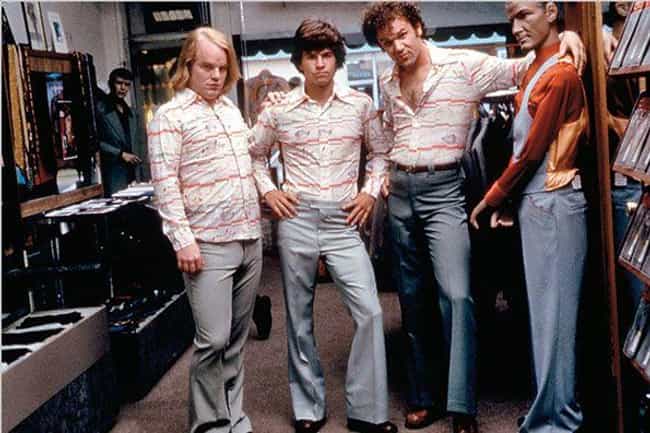 After Paul Thomas Anderson's debut Hard Eight (1996), a low budget crime drama starring Gwyneth Paltrow, Philip Baker Hall, John C Reilly, and Samuel L Jackson, the young writer-director took on a much more ambitious project with Boogie Nights, released in 1997. The nearly-epic, two-and-a-half-hour story of Dirk Diggler's (Mark Wahlberg) rise to fame and fall from grace in the LA porn industry cemented Anderson as an auteur capable of making artistic films that could crossover to mainstream audiences.
Anderson was only 27 at the time of the film's release, and had made a 30-minute mockumentary-style version of Boogie Nights, called The Dirk Diggler story, on VHS when he was only 17. The story of the film's production and release is also almost as interesting as the movie.
Actors: Julianne Moore, Mark Wahlberg, Heather Graham, Burt Reynolds, Philip Seymour Hoffman, + more
Released: 1997
Directed by: Paul Thomas Anderson