Total Nerd
16 Very Dirty Comic Book Corruptions

8.3k votes
1.6k voters
169.1k views
16 items
List Rules Vote up the comic book corruptions that clearly let evil win that round.
Everyone fondly remembers as a child (almost) coloring inside the lines of their favorite superheroes and bringing them to life, unaware of the possibility of dirty comic book characters in coloring books. Unfortunately, some deviants continued to draw outside those lines to create comic book coloring corruptions to make you weep for your lost innocence—you'd be surprised what can be transformed into a penis. From Spider-Man hitting the bong or Wolverine giving you his best 'come hither' look, these dirty comic book drawings will linger in your mind's eye longer than you want them to.
Check out these sexual comic book drawings if you're ready to take the terrible leap into the darker corners of the Internet. Coloring book corruptions pop up more often on the web than you think, even with characters you never thought possible.
Mystique Moonlights At The Glitter Factory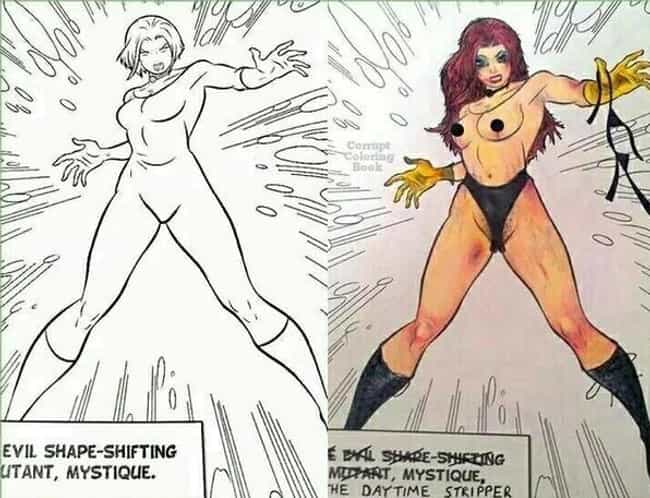 Agree or disagree?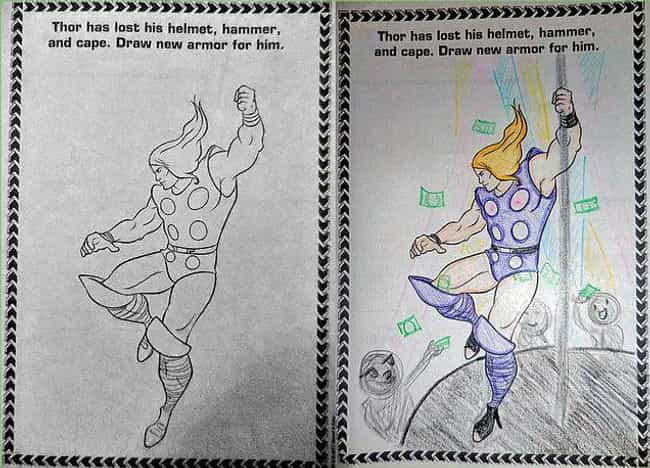 Agree or disagree?
Bats Is In A Hairy Situation, A Big Pickle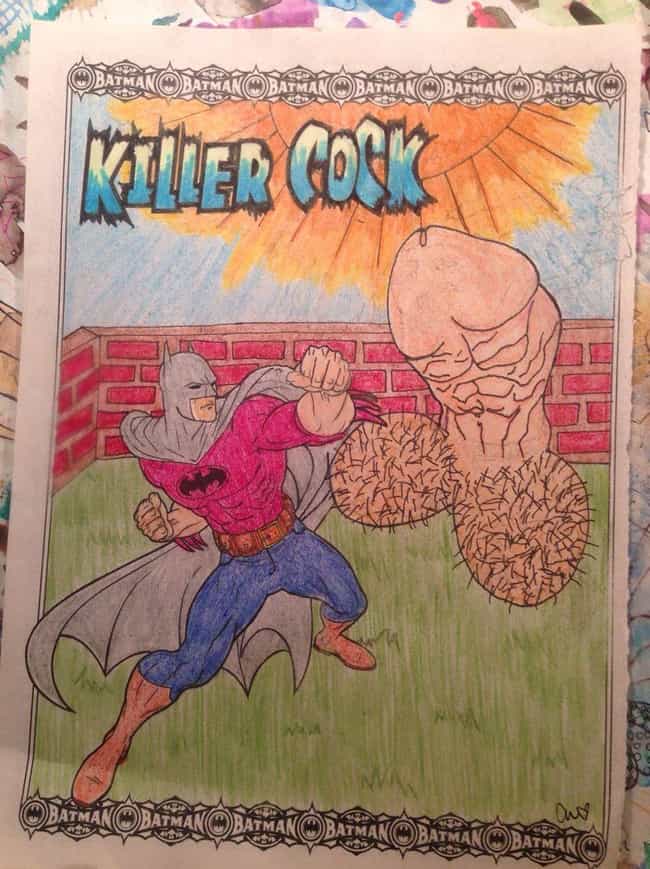 Agree or disagree?
Loki, God Of Tricks, Decides To Turn Some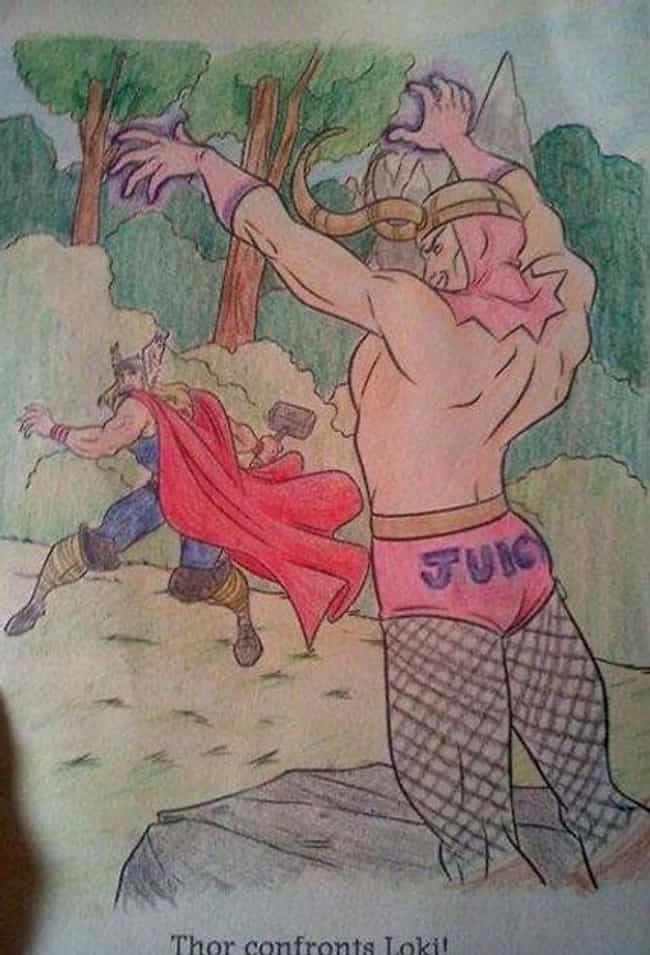 Agree or disagree?