Entertainment
Dirty Grandpa Movie Quotes

Updated November 6, 2017
117 votes
78 voters
15.7k views
10 items
Dirty Grandpa movie quotes follow one raunchy grandfather and his strait-laced grandson who take a road trip to Florida. The comedy film was written by John M. Philips and directed by Dan Mazer. Dirty Grandpa opened in theaters on January 22, 2016.
In Dirty Grandpa, after the funeral for his wife, Dick (Robert De Niro) insists on traveling to Florida, the place he and his late wife spent their time annually at this time of year. He needs a ride to get there so he enlists his conservative grandson Jason (Zac Efron). While Jason and his fiancé, Meredith (Julianne Hough), do not really agree with this idea, especially since Jason's wedding is in just a few days, he goes along with it.
So, driving a tiny pink car, Dick and Jason set off to Florida. Along the way, they meet a number of characters including college co-ed Lenore (Aubrey Plaza) and the possibly insane Tan Pam (Jason Mantzoukas). And while Dick is loving the spring break atmosphere, he also tries to get Jason to break out of his shell and live a little before he marries what might be, in Dick's opinion, the wrong woman.
Dirty Grandpa
joined theaters in early 2016 which were already showing other great films including
The Revenant
,
Ride Along 2
,
13 Hours The Secret Soldiers of Benghazi
, and
Norm of the North
.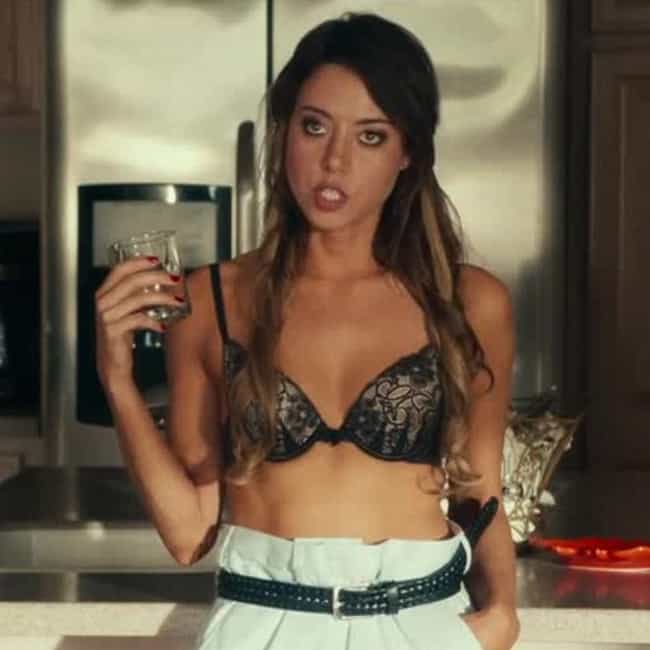 Like a Social Security Check
Lenore: I want you to tear open my bra like it's a social security check. Now fumble around and pretend like you're trying to find your glasses.
Dick: I found them! I can see!
Judging by her dirty talk involving social security checks and losing one's glasses, it seems Lenore has a thing for older men. Being the older man in that equation and deep in her breasts, Dick is okay with all of this.
Should this be higher or lower?
Lenore: Hey! We're headed to Daytona. So you guys want to tag along for a little bit, baby? Party some babies into us?
...
Jason: We're not going to Daytona. Grandpa, are you kidding me right now? Grandma's funeral was yesterday.
Dick: She told me on her deathbed, 'you get back out there again.'
On the way to Florida, Dick and Jason run into some college girls looking to have a good time. While Jason remains annoyed by his dirty grandpa, Dick is very interested in these young ladies.
Should this be higher or lower?
That Never Usually Happens
Dick: Whoops! That never usually happens.
Lenore: Really? It happens to me all the time.
After prematurely squirting sunscreen all over Lenore's chest, Dick apologizes. Lenore, however, is unfazed, and notes that this happens to her often.
Should this be higher or lower?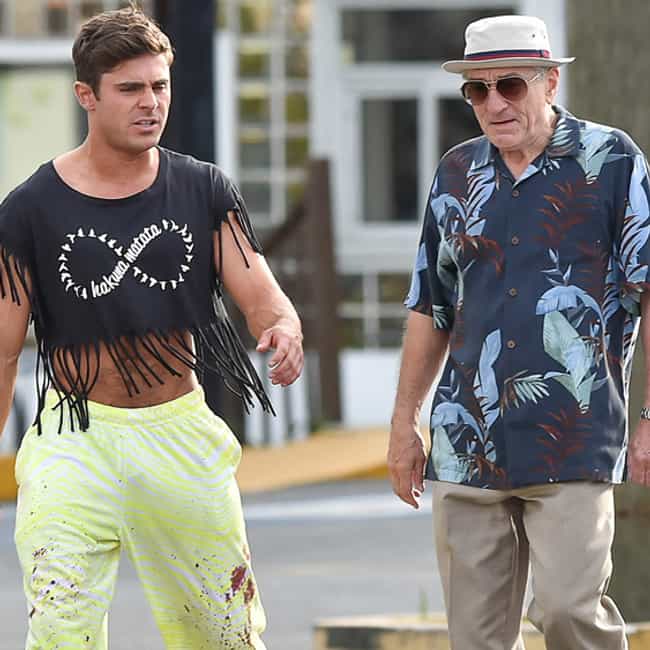 Most Grandpas Just Want Toffee or Socks
Dick: The greatest gift a grandson can give his grandfather is a hot college girl who wants to have unprotected sex with her before he dies.
Jason: Most grandpas just want toffee or socks.
Jason knows his grandpa is a little different from most, like the others who are interested in toffee and socks. The fact that Dick is thanking Jason for offering him a college girl for casual sex proves this fact entirely.
Should this be higher or lower?