Button Mash
Dirty Old School Video Games

234 votes
65 voters
4k views
14 items
List Rules Vote up the raunchy retro games that push the boundaries of good taste.
For most people, the thought of retro video games conjures up memories of a more innocent time - burning through quarters inside mall arcades, dropping by your friend's house after school for a quick game of Super Mario Bros., and killing time with your Game Boy in the back seat during a family road trip.
However, games for adults have always existed, even before you were old enough to understand what they were. On the surface, dirty old video games might have seemed like run-of-the-mill spy shooters or harmless medieval fantasy RPGs, but a closer looks reveals naughty life lessons players' parents surely would not have approved of. Granted, graphical limitations make most vintage games seem tame when compared to modern video game sex scenes, but they still push the envelope - among other things.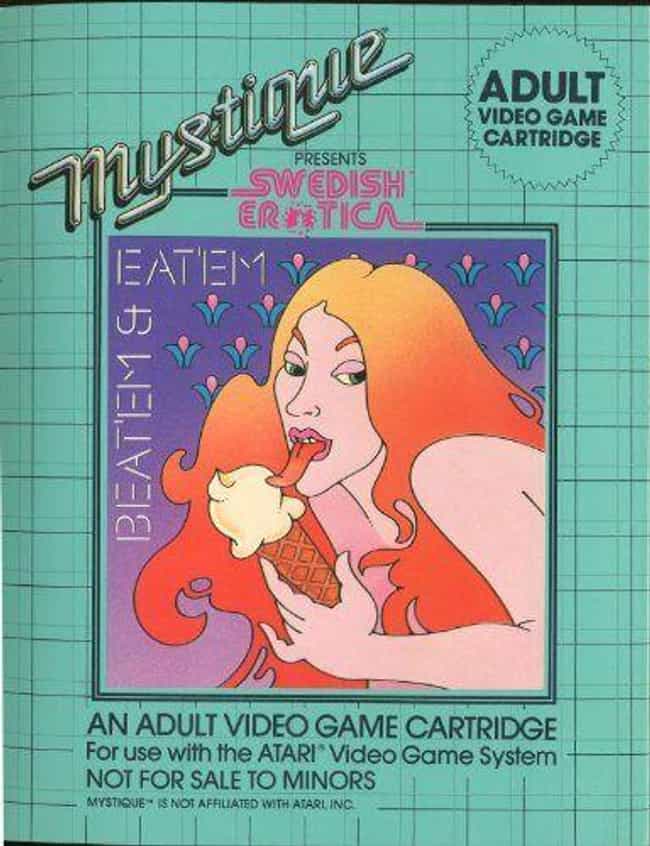 In the early '80s, developer Mystique and its successor Playaround produced several adult-centric games for the Atari 2600, including Bachelor Party (which plays like a raunchy version of Pong) and the brothel-themed Cathouse Blues, but their strangest title is Beat 'Em & Eat 'Em, in which you control two naked women run back and forth with mouths agape to catch the falling seed of a man who's pleasuring himself above them.
If the player manages to collect enough fluids, the two women lick their lips in synchronized fashion while the game's soundtrack plays the refrain of "Shave And A Haircut." The roles are reversed in the 1982 title Philly Flasher; the more recent game sees a witch lactate into the mouths of male prisoners (who touch themselves afterward rather than lick their lips).

Is this dirty?
see more on Beat 'Em & Eat 'Em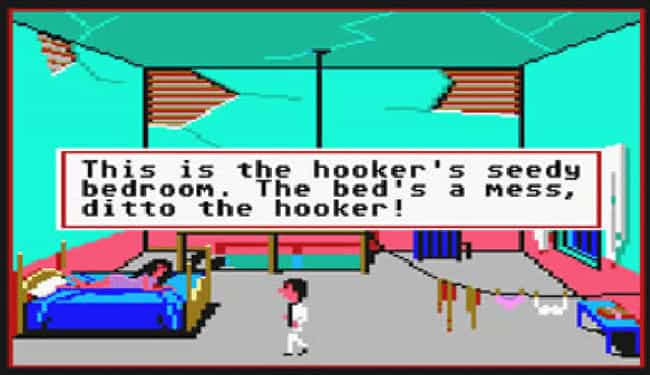 In this 1987 PC adventure game, players control the lovable loser Larry Laffer, a balding, middle-aged, polyester-clad, disco-loving virgin who has to figure out how to get lucky with just $94 (plus some breath spray) to his name. Even after Larry distracts a pimp and knock boots with a working girl, the game continues - assuming the player had the foresight to purchase a pack of "lubbers" in hilariously humiliating fashion.
From there, Larry begins a quest to find a mate he doesn't have to rent, taking him on a journey through a quickie wedding chapel, a casino, and a rooftop Jacuzzi where - if you play your cards right - love is in the air (and the water).

Is this dirty?
see more on Leisure Suit Larry in the Land of the Lounge Lizards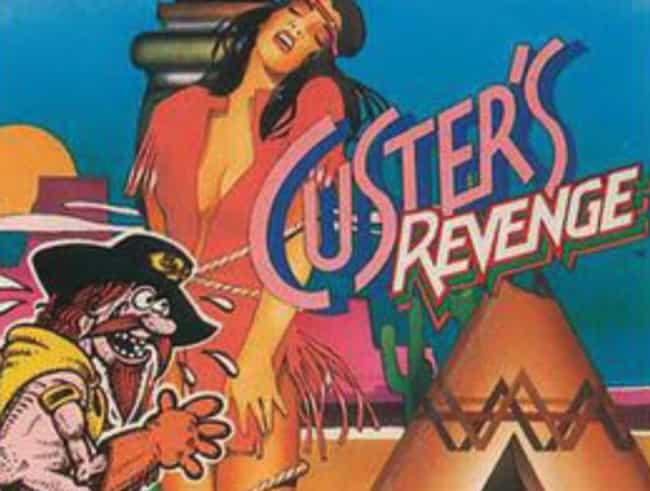 From the impure minds of game developers at Mystique comes 1982's Custer's Revenge, arguably the most offensive video game ever created. The morally reprehensible title stars General George Armstrong Custer, a controversial military figure who was instrumental to the Union's victory in the Civil War and who met his end while fighting Native Americans during the Battle of Little Bighorn (part of the American Indian Wars).
As the game's title implies, Custer returns from the grave to seek revenge on Native Americans at large by forcibly copulating with female Native prisoners. To accomplish this, Custer - naked sans his hat, neckerchief, and boots - needs to avoid a barrage of arrows to approach various women tied to cacti. After a slew of controversy, the game was taken out of circulation.

Is this dirty?
see more on Custer's Revenge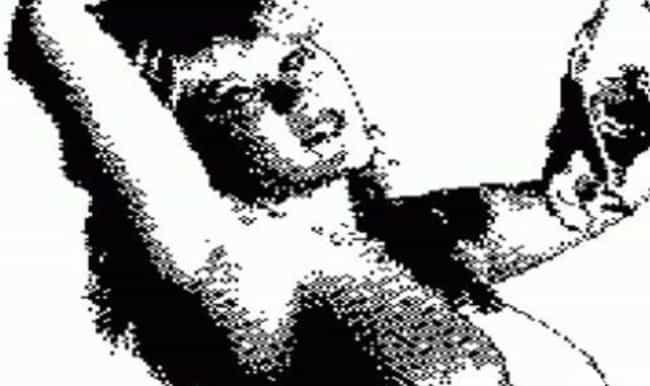 One of several strip poker releases for early home computers such as the Commodore 64, 1986's Samantha Fox Strip Poker is one of the first games to feature a naked version of a real person - in this case, the eponymous British model and pop singer Samantha Fox.
The premise is simple - players take on Fox in either five-card or seven-card stud, and with each victory, she removes an item of clothing. The payoff of a pixelated topless Fox is admittedly underwhelming by modern standards, but in the days before online video streaming, Strip Poker and its kin were top-shelf material.

Is this dirty?