Weird History
There's A Sanctuary For Disabled Cats On The Site Julius Caesar Was Murdered – And You Can Adopt One

When treacherous Roman senators called their leader Julius Caesar to the Theatre of Pompey, a site at Rome's Largo di Torre Argentina, in March of 44 BCE, they ambushed and stabbed him to death. In a twist of fate, the site of one of history's most remembered betrayals is now a sanctuary for thousands of disabled Roman cats.
Uncovered in the 1920s, the ruins are home to about 200 felines. The strays, many of which escaped uncaring owners, took over the Torre Argentina in the 1990s and stole the hearts of Italian cat lovers.
They might have missing limbs and poor eyesight, but these animals can still enjoy the simple things. These pictures show the cats enjoying leisurely sunbaths, licking themselves, and generally looking down on any human who dares to pull out a camera. The Torre Argentina Cat Sanctuary cares for these cats and permits volunteers and curious onlookers to flock to the dilapidated structure to give the animals belly rubs and attention.
Humans with a heart for helpless animals can adopt the Roman cats - and though the adoption screening process is rigorous, don't let that stop you from bringing home one of Rome's finest felines.
Glaring At The Photographer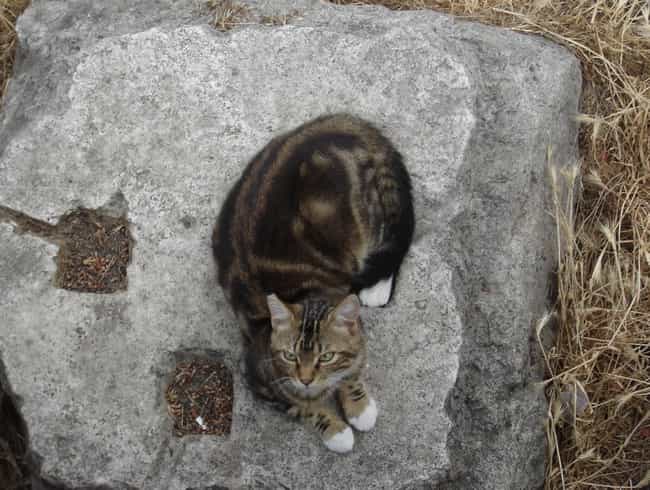 Staring Into The Distance