Food
Discontinued Fast Food Breakfast Items You Forgot About

4.6k votes
769 voters
32.4k views
15 items
List Rules Vote up the fast food eats you completely forgot existed.
Discontinued fast food items like the McSalad Shaker from McDonald's and the Cheesaritos from Taco Bell have achieved almost mythical status among fans. However, plenty of breakfast items have been discontinued, as well, and many of these (usually) delicious mistakes have faded from public memory.
Though breakfast is responsible for a surprisingly large portion of the fast food industry's total sales, people tend to focus on the lunch and dinner options at quick-serves. As a result, breakfast items tend to disappear off menus without much notice. You won't, for instance, see the Jack in the Box Waffle Breakfast Sandwich get the type of massive public campaign that brought back the McRib. However, while these discontinued breakfast items may be gone from your favorite fast food restaurant, they are not totally forgotten.
McDonald's Happy Meal Breakfast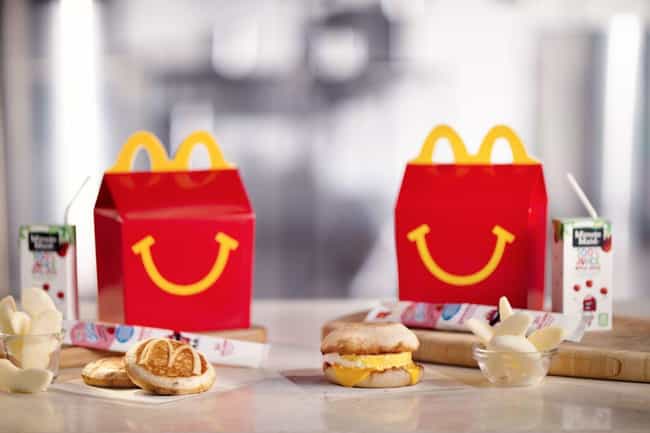 In 2016, McDonald's announced a miniature, kid-sized breakfast as part of its all-day breakfast menu. The Breakfast Happy Meal came with either an egg-and-cheese McMuffin or two McGriddles, along with a side of apples, hash browns, or yogurt.
Apparently, the Happy Meal Breakfasts were only a test item and McDonald's retired them when they didn't catch on.
Did you forget about this?
Taco Bell's Chicken Biscuit Taco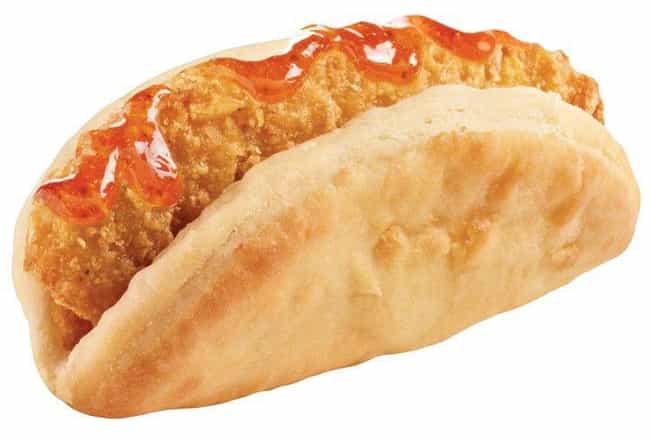 Another truly original Taco Bell creation, the Chicken Biscuit Taco was, in the restaurant's words, their way of "paying 'respect' to the Southern staple that is the fried chicken biscuit." It was a soft, taco-shaped biscuit enveloping a chunk of fried chicken drizzled in jalapeño honey.
The Chicken Biscuit Taco quietly disappeared from the menu not long after its premiere in 2015.

Did you forget about this?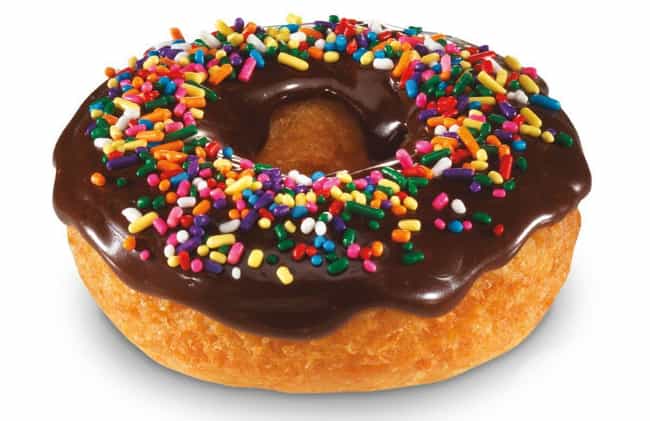 Perhaps it was Carl's Jr.'s answer to the Cronut. In 2014, the fast food chain attempted their own donut hybrid. Marrying traditional biscuit and donut doughs, the Bisnut was available with either vanilla or chocolate frosting.
As a finishing touch, the hybrid pastry was covered in sprinkles, of course.

Did you forget about this?
Carl's Jr.'s Blueberry Muffin Buns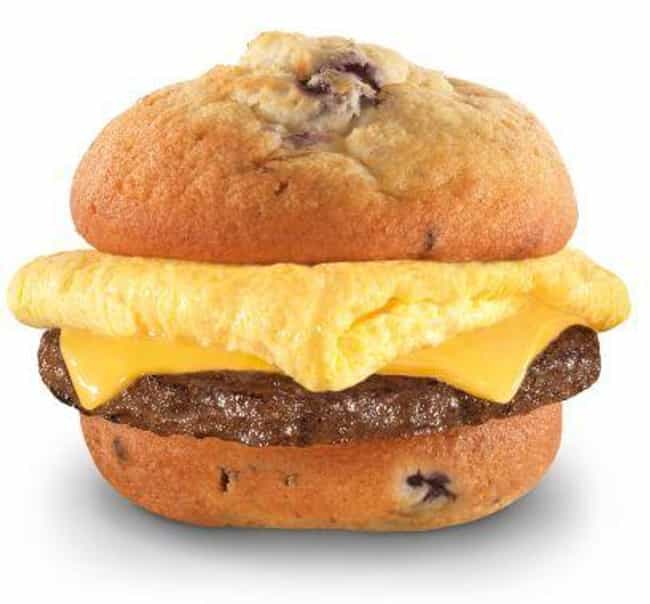 Carl's Jr. tested out Blueberry Muffin Buns in a few select locations in 2016. The blueberry muffin tops replaced Carl's Jr.'s standard bun, and were used to bookend an egg, meat, and cheese breakfast sandwich.
As of 2019, they have not yet been made a permanent menu fixture.

Did you forget about this?