Military
15 Best Bang-For-Your-Buck Fishing Items At Bass Pro Shops

When it comes to fishing, there are more than enough options for the average angler in terms of gear. Everything from a rod & reel to lures and bait is available at places all over the world, but determining which item to buy can be a daunting task. There are numerous factors that go into finding out what you need, including whether you're fishing in saltwater, freshwater, or brackish water.
Whatever your needs, there are plenty of amazing fishing equipment deals at your local Bass Pro Shops. The store may seem a little overwhelming with all it offers in terms of fishing gear, which is why it's always a good idea to walk into the place knowing exactly what you're looking for. This list aims to help you with that by offering some items you need for your upcoming fishing excursion.
This list isn't full of whatever cheap fishing gear you might think to find at a mega-store like Bass Pro Shops; rather, it compiles a great deal of inexpensive and discount fishing options for the average angler. Take a look at the items below for amazing deals you can find for sale online or at your local Bass Pro Shops.
Plano 1354 4-By Rack System 3500 Size Tackle Box
Cost: $31.99
The first item every good fisherman needs is a sturdy tackle box. No matter what kind of fishing you're planning on doing, from fly fishing to deep sea, you're going to need to store your gear. There are hundreds of options available, and depending on your budget and the number of items you need to store, you should always look into getting a tackle box that offers more space than you need.
The reason for this is simple: You're going to eventually fill it up! Ask any fisherman and they will tell you, it's impossible to go long without buying a new lure their buddy recommends. For this reason, you should look into getting the 4-By Rack System 3,500 Tackle Box from Plano. It offers an easy-access drawer system, which effectively combines five tackle boxes into a single, portable box.
Bass Pro Shops Pro Qualifier 2/Cabela's Fish Eagle Baitcast Rod and Reel Combo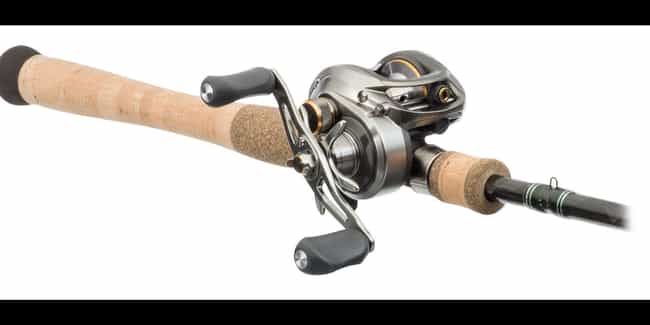 Cost: $119.99
The most expensive item in any angler's arsenal is their rod and reel. Most fishermen who have been at it for years purchase these items separately, and many have multiple combos they can use for any variety of fishing trips. Because this list is meant to identify the fishing gear a beginner might want to purchase, it's best to buy a rod and reel combo.
This option removes all the uncertainty and decision-making related to trying to figure out which rod and reel you need. Bass Pro Shops' Pro Qualifier 2 is an excellent option for the starting fisherman. At just under $120, you won't break the bank outfitting yourself, and you know you're getting a quality item at the same time. This item is ideal for freshwater fishing, but can be used in brackish and saltwater as well, depending on what kinds of fish you're looking to catch.
Bass Pro Shops Johnny Morris Patriot Casting Rod

Cost: $199.99
If you're dead-set on buying a rod and reel separately, you have more options than you may know what to do with. Rods are expensive, and there are different options for different types of fishing. There are shorecasting rods, fly rods, saltwater rods, spinning rods, and casting rods, so it's important to know what you're looking for. Because freshwater is the most common form of fishing in the United States, this Johnny Morris Patriot Casting Rod may be the one for you.
This rod is lightweight, but nearly indestructible thanks to the Extra-high modulus Rt5 Graphite technology. You can rest assured your prize won't snap this rod no matter its weight or unwillingness to cooperate. Its lightweight, quick vibration detection means you won't sit idly by while a fish is tugging at your bait.
Bass Pro Shops Johnny Morris Platinum Signature Baitcast Reel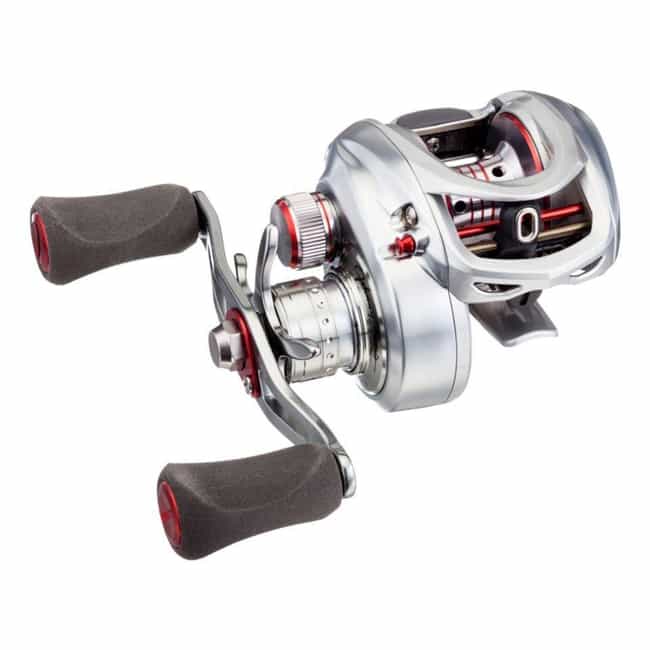 Cost: $199.99
Your new rod will require a reel, and there are hundreds of options. You should pair your rod with the right type of reel, which means you don't want to put something meant for spinning on a casting reel. Since the above rod is a casting rod, this Johnny Morris Platinum Signature Baitcast Reel is ideal for any kind of casting fishing in all types of freshwater you can find.
At only 6.4 oz, you won't be getting tired holding this for long periods of time, and the recovery speed and drag capabilities mean you can reel in a whopper! While this reel is made by the same company as the above rod, you don't have to limit yourself in that way. It was chosen for this list due to its affordability, quality, and rating by professional fishermen. If you wanted to, you could attach any appropriate reel to your rod regardless of its manufacturer.