Total Nerd
15 Bingeable Animated Series You Didn't Realize Were On Disney+, Ranked

Updated December 2, 2019
911 votes
142 voters
3.1k views
15 items
List Rules Vote up the classic animated series you want to tear through right now.
It will come as no great shock to anyone that Disney+ has some major animated series queued up and ready to go for some solid binge-watching. Yes, The Simpsons, one of the best and most popular shows of all time, is on the new streaming service. Yes, the various Star Wars cartoons are there for you to plow through before Star Wars: The Rise of Skywalker hits theaters. Yes, other major animated hits like DuckTales and Phineas and Ferb are waiting for you. And yes, popular shows for young children like Little Einsteins and Doc McStuffins are also included. But there are also plenty of other cartoons for your viewing pleasure.
Over the years, the House of Mouse has built up a solid catalog of animated series and there are some real gems waiting for your perusal on Disney+. From Adventures of the Gummi Bears to '90s superhero adaptations like X-Men and Spider-Man, there is something for everyone on the new content provider. Whether you're on a nostalgia trip, wanting to relive your childhood a bit, or you're looking to discover some hidden classics from years past, we've got you covered.
back to page 1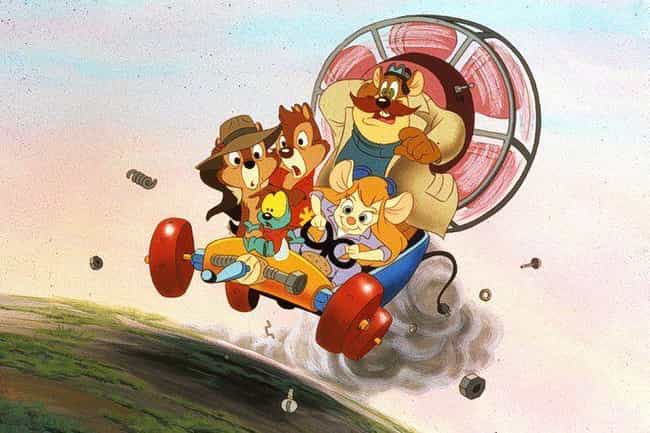 Did you know you wanted a detective comedy starring two classic Disney characters dressed up as Magnum, P.I. and Indiana Jones? Just listen to that classic, stuttering theme song and you'll realize you're in on the Rescue Rangers.
More than 40 years after their first apperance, Chip 'n Dale: Rescue Rangers sees the pair of chipmunks joined by their friends Monterey Jack, Gadget Hackwrench, and Zipper as they form a detective agency. The show follows a procedural nature, with each case being solved or plot being resolved by the end of each episode, giving the series a breezy vibe that can't be denied.
Actors: Corey Burton, Peter Cullen, Jim Cummings
Premiered: 1989

Want to binge this?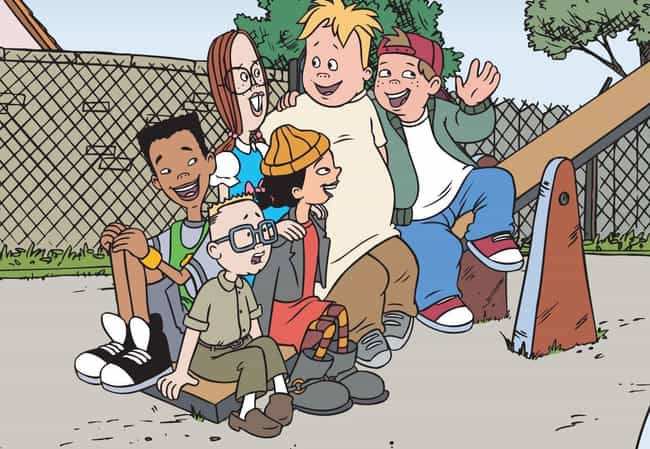 Do you remember the days where recess was the highlight of every school day of your young life? Recess captures the spirit of that reality while providing plenty of comedy and lesson-learning along the way. Creators Paul Germain and Joe Ansolabehere worked on the classic '90s cartoon Rugrats, and the sensibilities of that show certainly make their way into Recess.
The series highlights the schoolbound adventures of six eclectic fourth-graders and the comically-hightened world they inhabit. It almost plays better to adults, with many references to classic films like Battleship Potemkin and The Good, the Bad and the Ugly. If you've ever loved a rusty old jungle gym like it was your friend or enjoyed round after round of kickball, then Recess has something to offer you.
Actors: Andrew Lawrence, Ashley Johnson, Jason Davis
Premiered: 1997
Number of Seasons: 6

Want to binge this?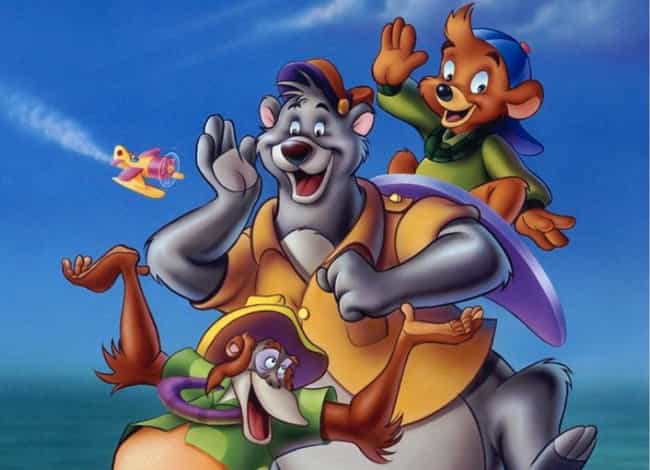 Taking the beloved characters of Disney's 1967 adaptation of The Jungle Book and throwing them into a 1930s adventure-style world, TaleSpin certainly has a unique and exciting feel to it. If you ever thought Baloo should wear a bomber jacket and fly a plane - and why wouldn't you? - we have got the show for you.
The series is a throwback in every sense of the word: Helicopters are still in the experimental phase, radio and newspaper are the most popular forms of mass media, and television is unheard of. The show is clearly inspired by the adventure serials of the '30s and '40s that George Lucas and Steven Spielberg brought back into vogue with Star Wars and Raiders of the Lost Ark. Whether going up against air pirate Don Karnage or villainous businessman Shere Khan, Baloo and his trusty sidekick Kit Cloudkicker are sure to take you for a ride.
Actors: Ed Gilbert, R.J. Williams, Sally Struthers
Premiered: 1990
Number of Seasons: 1

Want to binge this?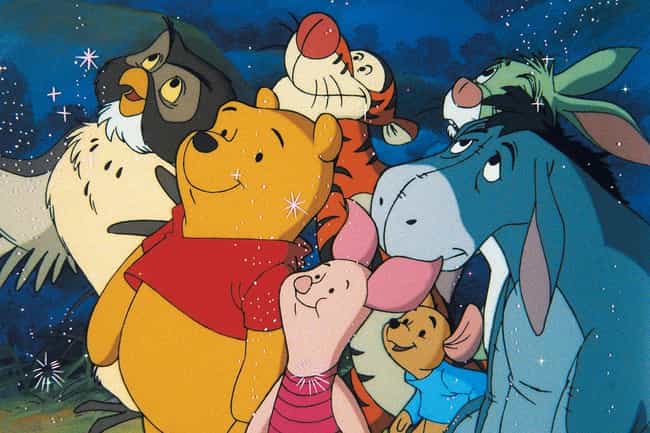 There are few characters in popular culture with as many adaptations as A.A. Milne's Winnie the Pooh. In addition to six feature films, four holiday specials, nine direct-to-video features, and numerous video game adaptations, Winnie the Pooh has been featured in five television shows since the mid-1980s. None of these is as beloved or successful as The New Adventures of Winnie the Pooh.
The New Adventures of Winnie the Pooh was a massive ratings hit for Disney and won back-to-back Daytime Emmys for Outstanding Animated Program. The show follows the crew you'd expect: Pooh Bear, Christopher Robin, Piglet, Tigger, Eeyore, Owl, Rabbit, Kanga, Roo, and Gopher are all here. What you see is what you get, and it's delightful.
Actors: John Fiedler, Jim Cummings, Ken Sansom
Premiered: 1988
Number of Seasons: 4

Want to binge this?