Total Nerd
15 Bingeable Animated Series You Didn't Realize Were On Disney+, Ranked

118 votes
24 voters
15 items
List Rules Vote up the classic animated series you want to tear through right now.
It will come as no great shock to anyone that Disney+ has some major animated series queued up and ready to go for some solid binge-watching. Yes, The Simpsons, one of the best and most popular shows of all time, is on the new streaming service. Yes, the various Star Wars cartoons are there for you to plow through before Star Wars: The Rise of Skywalker hits theaters. Yes, other major animated hits like DuckTales and Phineas and Ferb are waiting for you. And yes, popular shows for young children like Little Einsteins and Doc McStuffins are also included. But there are also plenty of other cartoons for your viewing pleasure.
Over the years, the House of Mouse has built up a solid catalog of animated series and there are some real gems waiting for your perusal on Disney+. From Adventures of the Gummi Bears to '90s superhero adaptations like X-Men and Spider-Man, there is something for everyone on the new content provider. Whether you're on a nostalgia trip, wanting to relive your childhood a bit, or you're looking to discover some hidden classics from years past, we've got you covered.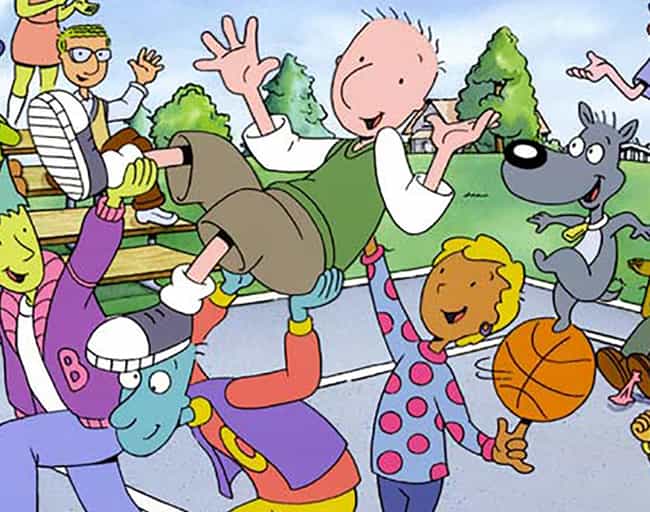 While the original four seasons of Doug that aired on Nickelodeon are not included on Disney+ for obvious reasons, the remaining three seasons that were produced after Disney purchased the show in 1996 still feature memorable moments from the entire crew of the fictional town of Bluffington.
Featuring a cast of iconic and lovable characters like Doug Funnie, Patti Mayonnaise, Skeeter Valentine, and Roger Klotz, Doug is unique for being a more reserved show during a loud era of children's television. The show features unique and impressive music cues that help solidify the show as something that stands out as a bit different. All in all, Doug remains an impressive and honest coming-of-age cartoon for all ages.
Actors: Billy West, Fred Newman, Constance Shulman
Premiered: 1991
Number of Seasons: 7

Want to binge this?
see more on Doug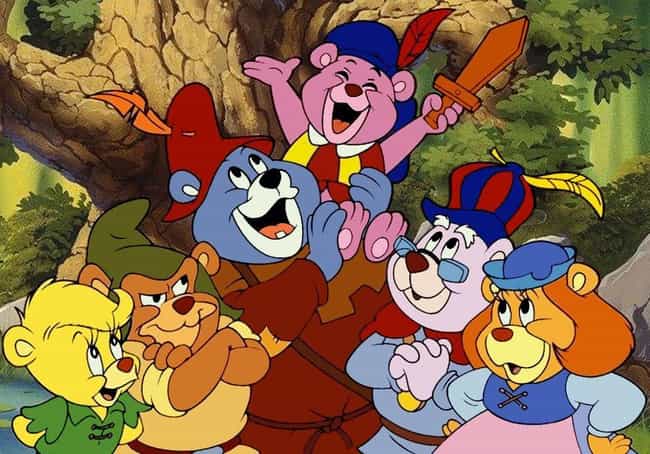 This is the show that started it all for Disney, at least on television. Airing in 1985, Adventures of the Gummi Bears was the first cartoon created by Disney Animation Television. The series has a surprisingly deep and cool lore for a show supposedly inspired by then-Disney CEO Michael Eisner's son asking for the classic candy.
Adventures of the Gummi Bears follows a group of, well, bears (known as Gummis) who secretly live in a hollow tree by the name of Gummi Glen. There is a classic sense of fantasy and derring-do that adheres more to the swashbuckling adventures of early Hollywood than what you'd expect from the decade that brought you Transformers and G.I. Joe. While some of the animation hasn't aged all that well, Adventures of the Gummi Bears remains timeless and charming to this day.
Actors: June Foray, Noelle North, Lorenzo Music
Premiered: 1985
Number of Seasons: 6

Want to binge this?
see more on Disney's Adventures of the Gummi Bears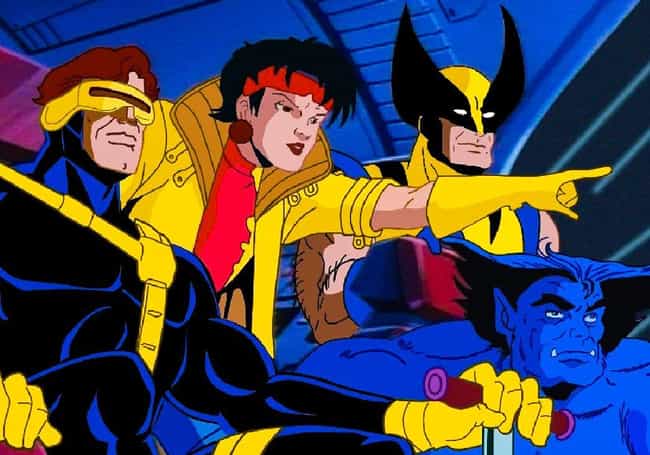 For a certain generation of people, the opening theme to X-Men: The Animated Series will forever remain the quintessential theme for the superhero squad. But this show is more than just a radical opening song.
In classic X-Men fashion, the show deals with more mature subject matter (like religion and prejudice) than one would usually find on a Saturday morning cartoon show. The series also adapts many storylines from the comic books that inspired it and remains a favorite of fans to this day, almost 30 years after its initial airing.
Actors: Norm Spencer, Cathal J. Dodd, Lenore Zann, Iona Morris, Alison Sealy-Smith, + more
Premiered: 2011
Want to binge this?
see more on X-Men: The Animated Series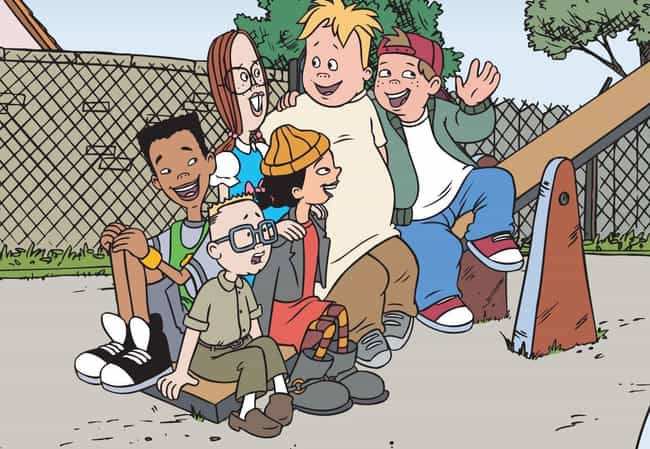 Do you remember the days where recess was the highlight of every school day of your young life? Recess captures the spirit of that reality while providing plenty of comedy and lesson-learning along the way. Creators Paul Germain and Joe Ansolabehere worked on the classic '90s cartoon Rugrats, and the sensibilities of that show certainly make their way into Recess.
The series highlights the schoolbound adventures of six eclectic fourth-graders and the comically-hightened world they inhabit. It almost plays better to adults, with many references to classic films like Battleship Potemkin and The Good, the Bad and the Ugly. If you've ever loved a rusty old jungle gym like it was your friend or enjoyed round after round of kickball, then Recess has something to offer you.
Actors: Andrew Lawrence, Ashley Johnson, Jason Davis
Premiered: 1997
Number of Seasons: 6

Want to binge this?
see more on Recess