Total Nerd
Disney Movies That Got Away With Not Explaining Major Things

1.1k votes
259 voters
8.2k views
13 items
List Rules Vote up the most important details that Disney movies failed to explain.
Disney Animation has gifted audiences with some of the greatest films of all time, but they've also managed to hand down more than one plot hole that's completely unexplainable. Some of the unexplained moments feel like they were just created for narrative purposes, while others have the disappointing air of not being as thought-out as they should have been.
The existence of these Disney movie plot holes doesn't mean you can't love the films. Many of these are from classic films that are more or less perfect even with their glaring narrative issues. Some of these unexplained Disney movie moments might be a fun way to start a conversation with your friends, or they could help you with your Disney fan fiction. Whatever the case, you'll never see these Disney movies the same way again.
Hopefully, you're not too bothered by these plot holes. Whether you prefer the classic films of the '40 and '50s, or the modern computer-animated films, Disney films are a lot of fun - it's just that some of them have some seriously big plot holes.
back to page 1
The cars in the Cars franchise survive on oil, water, and gasoline. It's the one constant in their world and it totally makes sense - what else would they eat? It just doesn't make sense for an automobile to eat anything else, right? Then why does Mater eat a gaint ball of wasabi after mistaking it for a scoop of pistachio ice cream?
Is it stupid to think that wasabi is pistachio ice cream? Absolutely - they don't even look alike. But the real question is: Why would Mater even want to eat pistachio ice cream? It shouldn't even be appetizing to him. The whole scene throws the reality of the Cars franchise into disarray. Multiple reviewers and critics have noticed this terrible, reality-shattering plot hole, so hopefully the filmmakers will address it in following films.

Is this a major plot hole?
see more on Cars 2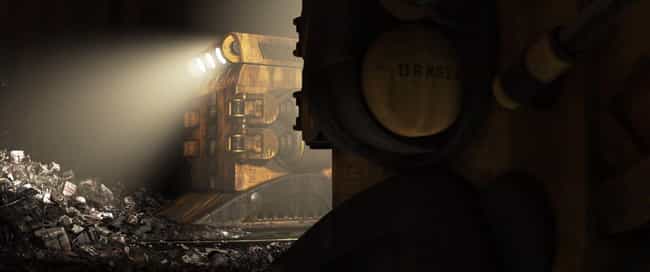 In WALL-E, the Axiom ship has been floating through space for 700 years. That's a long time for a ship. Supposedly, it's been able to stay in operation through recycling everything that it doesn't use - but if that's the case, then why does it have a giant garbage disposal unit run by WALL-As (Waste Allocation Load Lifter Axiom Class)?
After WALL-E and EVE are dropped into the garbage disposal area, the viewer sees that the WALL-As compact all of the garbage and jettison it into space. Not only is this wasteful and bad for the environment of whatever planet the trash lands on, but it's also bad for the viewer's brain. How does the Axiom have so much trash if it's recycling everything?
Is this a major plot hole?
see more on WALL-E
'Aladdin': Why Didn't Jafar Use His Hypno-Staff All The Time?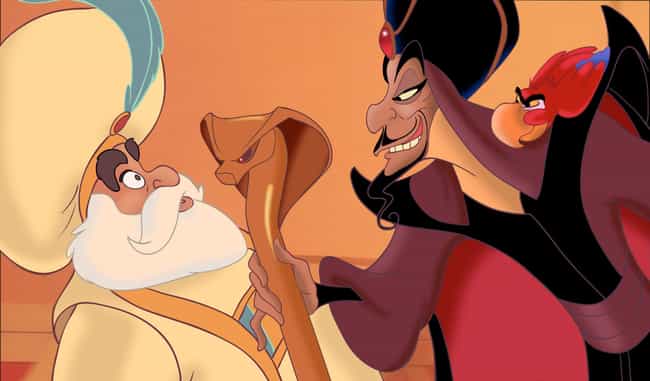 Who needs a genie when you've got a hypnotic staff that makes people do whatever you want? Jafar, apparently. Throughout the film, he routinely hypnotizes the Sultan and Jasmine into doing what he wants, and while these hypnotic states don't offer long-term effects, they do allow him to maintain sway within the kingdom.
If Jafar wants control of Agrabah, why not just have the Sultan put him in charge? The same goes for marrying Jasmine - it's not a cool thing to do, but it's something that he should be able to do with his staff. And if he the one thing he really wants is to have control of the lamp, then all he has to do is hypnotize Aladdin and tell the young man to hand it over. Jafar may be evil, but he's not very good at being evil.

Is this a major plot hole?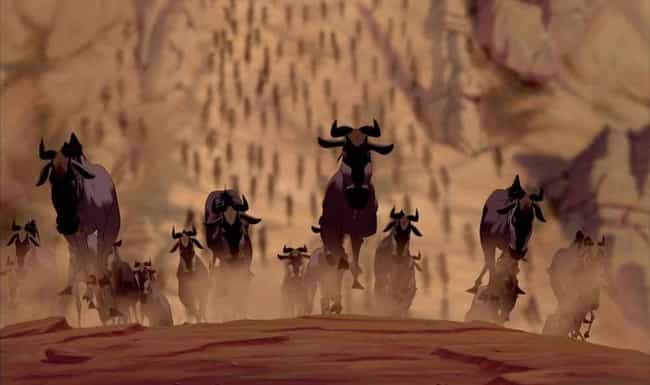 To get rid of Mufasa, Scar gets his hyenas to freak out the wildebeests and make them stampede. When Mufasa finds out that the wildebeests are stampeding toward Simba, he runs right into the throng and gets trampled. After he saves his son, he falls under the hooves of the herd - but why don't they just get out of the way?
Wildebeests aren't runaway trains - they're animals that can stop, move, and jump like every other animal. So why are these animals different? On top of that, Mufasa is the king of the jungle - so why don't they at least acknowledge him? It's all a little too convenient.

Is this a major plot hole?
see more on The Lion King