Total Nerd Disney Princes Who Clearly Have Mental Dysfunctions

4.3k votes
727 voters
15.2k views
13 items
List Rules Vote up the Disney princes who most belong in a hospital, not a castle.
The Disney prince often feels short-changed. Plenty of little boys love the movie Frozen, and it's not because of Hans or Kristoff; it's because Elsa and Anna are super-talented and end up with much bigger moments in the movie than the men. As it turns out, when relegated to the shadows or even the B-role character, it's easy for these "heroes" to develop a few…shall we call them disorders?
However, a lot of what ails the Disney prince can't get blamed on the princesses stealing the spotlight. Their mental dysfunctions both run deep and run the entire gamut. With everything from a sex offender, to blatant misogynists, to verrrry delayed social skills, the Disney princes are a bunch of crackpots.
When all the evidence is presented it becomes clear that Disney really has no other choice than to let the princesses take the lead. In all seriousness, the closest Disney got to a solid male lead was Olaf… yes, Olaf the snowman.
Ranker may collect a commission from links on this page. Prices & inventory are accurate as of publish date.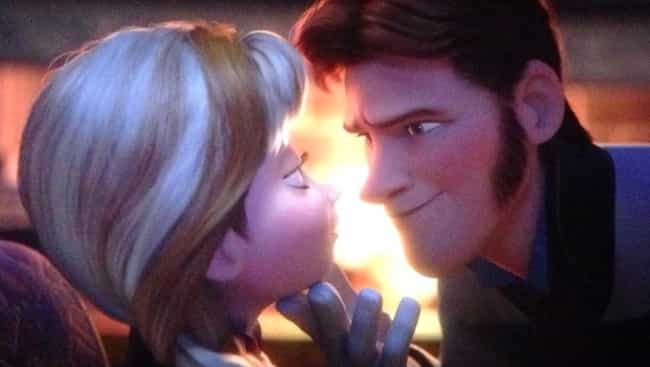 Suffers From: Antisocial Personality Disorder
Symptoms: Has a disregard for right and wrong; persistent lying or deceit to exploit others; callous and cynical; uses charm or wit to manipulate others for personal gain or personal pleasure; hostility, significant irritability, agitation, aggression or violence.
How We Know They Have It: I mean, it's crazy, they finish each other's... sandwiches! Nonetheless, Prince Hans of the Southern Isles is the embodiment of antisocial personality disorder. He charms Anna into believing that he wants to marry her, only so that he can stage Anna's death, marry Elsa, kill Elsa, and take over Arendelle (his words). Prince Hans will do whatever it takes to get ahead, and he'll kill anyone who stands in his way, magical ice powers or not. You have to give props where props are due: Prince Hans has drive.

Agree or disagree?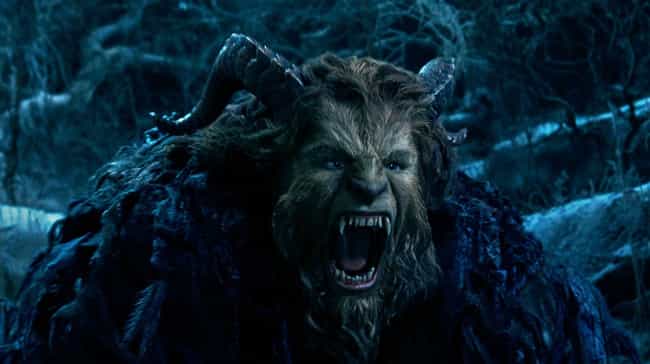 Suffers From: Borderline Personality Disorder
Symptoms: Fear of abandonment; extreme measures to avoid real or imagined separation or rejection; pattern of unstable intense relationships, such as idealizing someone one moment and then suddenly believing the person doesn't care enough or is cruel; rapid changes in self-identity and self-image that include shifting goals and values; ongoing feelings of emptiness; inappropriate, intense anger, such as frequently losing your temper.
How We Know They Have It:
With the lovely Emma Watson as Belle, who can blame Beast for his mayhem of confusing emotions. She starts off as young and nerdy Hermione Granger, and then she legit turns into a Disney princess, it's sure to bring out conflicting emotions in any guy. Even in the cartoon version it's easy to see the sparks between them that lead to their happily ever after, especially since it was a slightly rocky path getting there.
Nonetheless, Beast is the archetype of Borderline Personality Disorder and needs to get it together. It starts with him incarcerating Belle's father after he took a rose. To start, Beast doesn't have any jurisdiction - that's just kidnapping, plain and simple - not to mention over the top. Then, Beast kidnaps Belle, and he gets annoyed that she is rightfully terrified of his ill-tempered self. He likes having Belle at his castle, but he preempts any actions or feelings Belle might develop with his outbursts and temper tantrums. Then he gets sad, lonely, and feels sorry for himself. The guy is a complete animal.
Also Ranked
#98 on The Best To Worst Kingdom Hearts Characters
#7 on The Greatest Fictional Princes of All Time
#18 on The Greatest Characters with No Name

Agree or disagree?
see more on Beast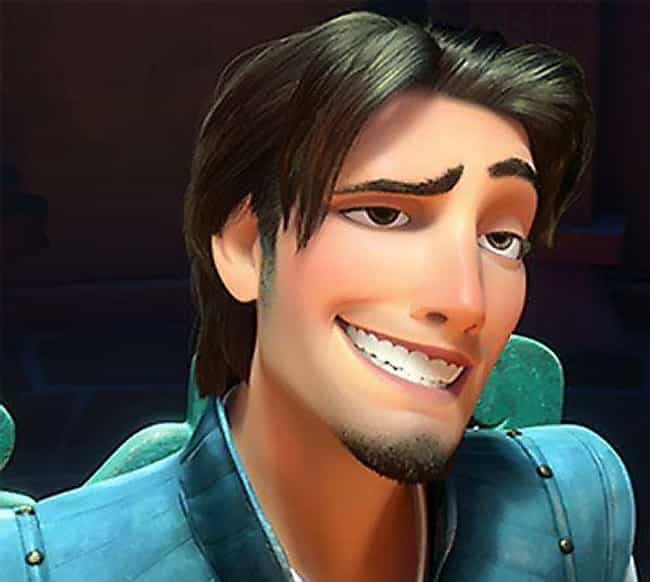 Suffers From: Narcissistic Personality Disorder
Symptoms: Has an exaggerated sense of self-importance; exaggerates achievements and talents; fantasizes about success, power, brilliance, and beauty; superiority complex; arrogant, envious, and needs constant admiration.
How We Know They Have It: Flynn Rider is a self-absorbed thief who "saves" Rapunzel from her evil faux-mother. From his first encounter with Rapunzel, Flynn believes that he can charm and manipulate the princess, as well as any other person he meets, with his good looks and suaveness. His narcissistic personality gets summarized in one of his final comments in the film Tangled when he addresses the audience about whether he and Rapunzel ever got married.
"But I know what the big question is? Did Rapunzel and I ever get married? Well, I am happy to say after years and years of asking, I finally said yes."
Also Ranked
#53 on The Best To Worst Kingdom Hearts Characters

Agree or disagree?
see more on Flynn Rider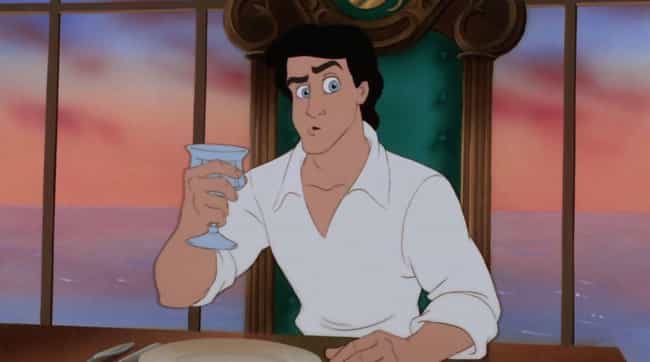 Suffers From: Attention Deficit Hyperactivity Disorder (ADHD)
Symptoms: Trouble paying attention; acting before thinking; easily distracted.
How We Know They Have It: Prince Eric is all over the place. He falls in love with Ariel after she rescues him. He becomes enchanted by her voice. Then, Eric falls in love with Ariel again - this time after she gets legs - but Eric doesn't know she is the owner of the voice he found so attractive. Then, he falls in love with Vanessa - who is actually Ursula - because she has a cute singing voice as well. In the end, though, Eric falls in love with Ariel again. This is one prince in need of some serious mental discipline.
Also Ranked
#10 on The Greatest Fictional Princes of All Time

Agree or disagree?
see more on Prince Eric