Celebrities
Disney Stars Who Eventually Turned On Disney

There are no rebels quite like Disney stars who've turned on Disney. Some of these onetime boys-and-girls-next-door asserted their independence by imaginatively playing up their sexuality, and some preferred to dish dirt on the mega corporation Hedda Hopper style; but either way, ex-Disney stars who have it in for their old employer are, increasingly, a force to be reckoned with.
Gone (mostly) is the old-school world of Mickey Mouse Club traditionalism. Nowadays, Disney stars who don't support the company take the form of aspiring avant-garde artists like Miley Cyrus, or mainstream-stars-turned-indie-vixens like Vanessa Hudgens and Selena Gomez. Then there's Shia LaBeouf - the onetime lead of the Disney Channel show Even Stevens ... who has forged a decidedly unique career out of both Hollywood blockbusters and breakout artistic performances.
Though not all former Disney stars have spoken out against the corporation, those who have are becoming more and more flamboyantly visible. And they've plunged the company's image straight into controversy's proverbial mud bath.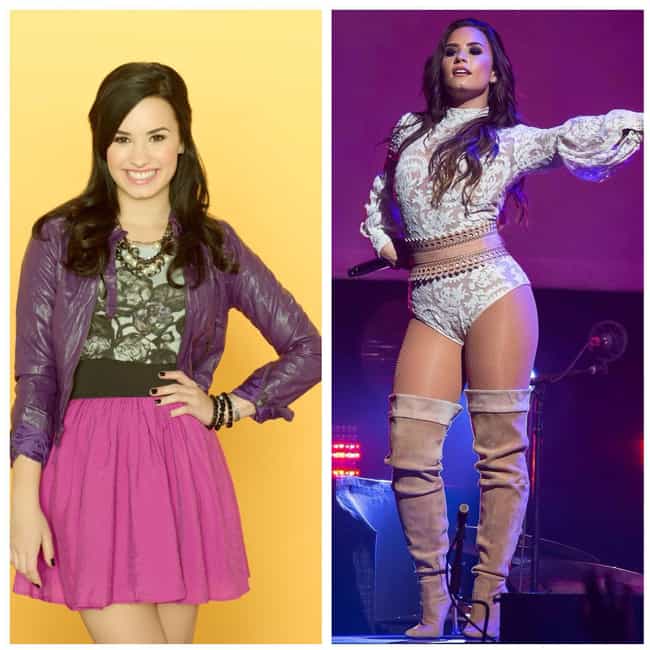 Few have been as critical of Disney as actress, singer, and songwriter Demi Lovato. The former star of the Disney Channel's Camp Rock and Sonny With A Chance has gone on record to accuse both shows's creators of exacerbating her eating disorder (and eating disorders in general). Lovato recently expressed her disapproval of the channel's insensitivity towards the subject in a series of tweets:
I find it really funny how a company can lose one of their actress' from the pressures of an EATING DISORDER and yet still make joke about..

— Demi Lovato (@ddlovato) December 24, 2011
And is it just me or are the actress' getting THINNER AND THINNER.... I miss the days of RAVEN, and LIZZIE MCGUIRE.

— Demi Lovato (@ddlovato) December 24, 2011
According to Lovato, Disney's aggression didn't stop there: she's also accused them of putting too much pressure on their young stars overall, and of insisting that she remove the gap in her teeth.
Age: 26
Birthplace: Albuquerque, New Mexico, United States of America
Credits: The X Factor, Frozen, Princess Protection Program, Camp Rock
see more on Demi Lovato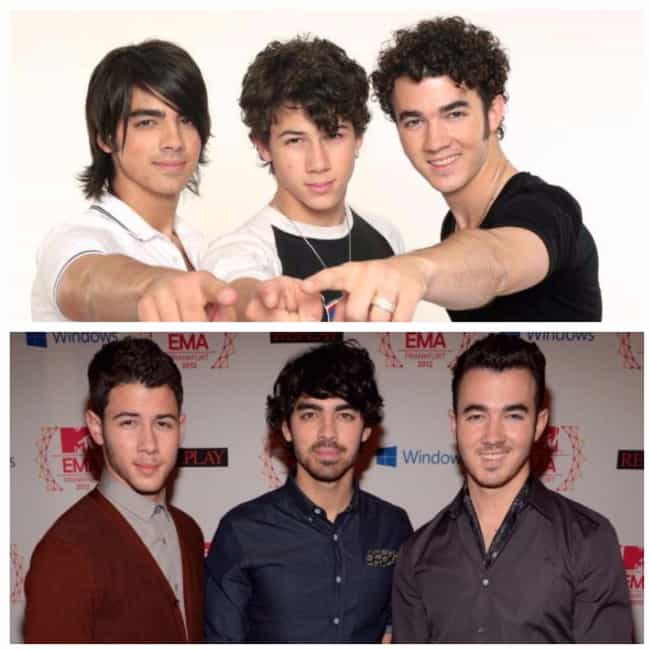 As former stars of Camp Rock and JONAS, the Jonas Brothers (Nick, Joe, and Kevin) are seemingly well acquainted with the pitfalls of teen heartthrobbery. As Joe recalls it in his memoir, My Life As a Jonas Brother:
Disney is great at creating fame. They've done it with so many pop stars and young actors... we went along with it at the time, because we thought Disney was our only real shot, and we were terrified that it could all be taken away from us at any moment... we were working with Disney in 2007 when the Vanessa Hudgens nude-photo scandal happened. We heard that she had to be in the Disney offices for a whole day because they were trying to figure out how to keep her on lockdown. We'd hear execs talking about it, and they would tell us that they were so proud of us for not making the same mistakes, which made us feel like we couldn't ever mess up... so we put incredible pressure on ourselves, the kind of pressure that no teenager should be under.
The trio also famously wore purity rings, though Nick admits that they began sporting them "without a full understanding of what [they] were stepping into." Eventually it started to become all too much for the company's most famous (contemporary) crooners. The brothers have subsequently gone solo, and seem comfortable in their own skin these days.
Age: 29
Birthplace: Casa Grande, Arizona, United States of America
Credits: Jonas Brothers: The 3D Concert Experience, Hannah Montana & Miley Cyrus: Best of Both Worlds Concert, Camp Rock, Night at the Museum: Battle of the Smithsonian
see more on Joe Jonas
Vanessa Hudgens was the fresh-faced ingenue of High School Musical, but she faced controversy when nude photos of her surfaced in 2007. According to her fellow Disney stars the Jonas Brothers, Hudgens was kept on lockdown while the company figured out how to best respond to the scandal.
Though Hudgens never criticized Disney directly, she did comment on the limitations she felt her High School Musical role had imposed on her:
For a while I was kind of struggling and fighting for these roles that I just desperately wanted. It was hard and it was a struggle... crossing over and being able to tackle these grittier parts was a challenge, but I feel like I've done it.
Age: 27
Birthplace: Salinas, California, USA
Credits: Spring Breakers, High School Musical, Sucker Punch, Thirteen
see more on Vanessa Hudgens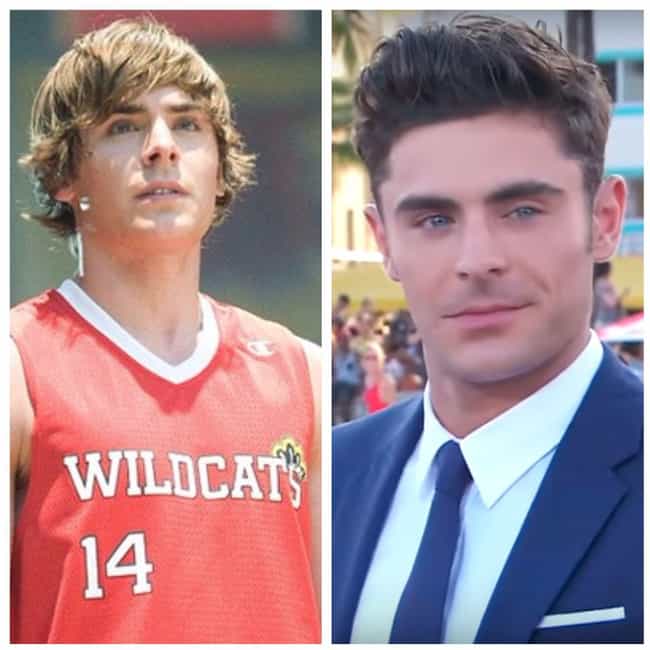 In 2009, High School Musical star Zac Efron happily decimated his wholesome image on Saturday Night Live by poking fun at the Disney Channel in a skit that got dark fast. He received backlash, but many people, like MTV's Jim Cantiello, admired Efron's boldness, calling the skit "a smart, angry, and subversive send-up of the High School Musical series":
Zac Efron was in a sketch that portrayed Walt Disney, the founder of the company that made him a superstar, as an anti-Semite. In terms of things you shouldn't do to your boss, going on national television and implying he's bigoted is right up at the top of list... in any case, the sketch gave me a newfound respect for Zac Efron... because I'm not so sure Disney's going to want to hire him again.
Efron hasn't worked with Disney since, preferring to spend his time on raunchy comedies like Neighbors, Dirty Grandpa, and Mike and Dave Need Wedding Dates.
Age: 31
Birthplace: San Luis Obispo, California, United States of America
Credits: 17 Again, High School Musical, The Lucky One, That Awkward Moment
see more on Zac Efron