Disney Parks
Reasons Why Disneyland Will Always Be Better Than Disney World

Updated June 25, 2020
27.6k votes
5k voters
345.1k views
14 items
List Rules Vote up the most convincing evidence that Disneyland boasts the superior brand of magic.
In the United States, there are two places Disney fans consider to be the holy land: Disney World in Orlando, FL, and Disneyland Resort in Anaheim, CA. While both amusement parks are fantastic, in the battle of Disneyland versus Disney World, Disneyland unarguably comes out on top.
To be fair, both parks feature everyone's favorite characters and exciting rides (with many rides appearing in both locations), as well as amazing secrets that make visiting feel even cooler. And in June 2020, both parks announced they would be transforming their respective Splash Mountains into the more inclusive theme of The Princess and the Frog.
When it comes down to it, however, Disneyland is better than Disney World, even for those who are well-versed in all of the Disney park hacks. For those among us who have lived their whole lives on America's East Coast, it's time to find out why Disneyland is superior to Disney World. After all, only one site can claim to be the "the happiest place on Earth."
Disneyland Has The 'Indiana Jones' Ride
While Indiana Jones isn't a Disney property, that didn't stop the titular hero from making appearances at various Disney parks. At Disney World, there's the Indiana Jones Epic Stunt Spectatular, where audience members can "Cheer on Indy and Marion as they perform amazing stunts with blazing special effects to demonstrate movie-making magic," according to the Disney World website.
At Disneyland, there's the Indiana Jones Adventure, which is an actual ride where patrons climb into a disheveled jeep, traverse a rickety bridge, encounter venomous snakes, and (hopefully) avoid getting hit by a giant boulder. It's one thing to watch others perform stunts, but at Disneyland, you actually get to be part of the action.
Is this evidence persuasive?
The Pirates Of The Caribbean Ride Is Way More In-Depth At Disneyland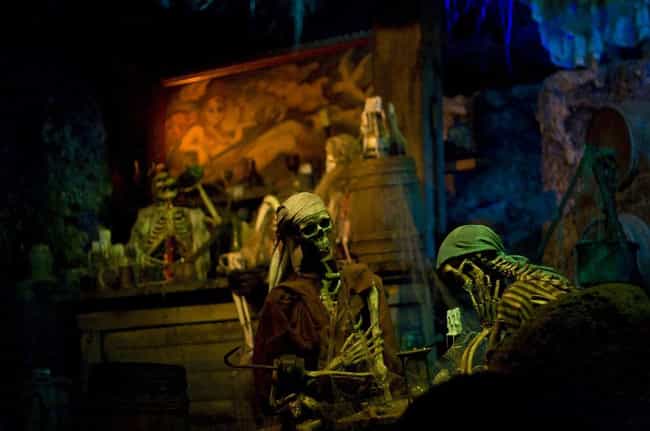 Both Disneyland and Disney World have a Pirates of the Caribbean ride, which inspired the movie franchise of the same name. However, the ride at Disneyland has a little bit more to offer guests. The Disneyland version features two drops, whereas the Disney World ride has only one. Additionally, Disneyland's Pirates ride has more special effects, such as wind blowing from cannons and shadowy projections of pirates fighting. To top it off, Disneyland's ride lasts for over 15 minutes, whereas Disney World's clocks in at around eight.
Is this evidence persuasive?
The Disneyland Haunted Mansion Gets A 'Nightmare Before Christmas' Makeover For The Holidays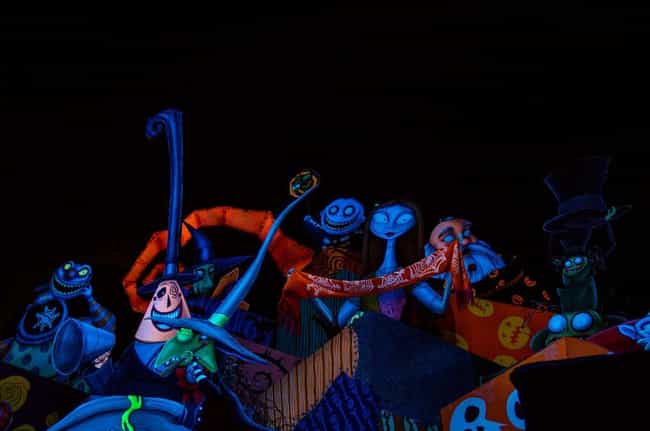 Both Disneyland and Disney World include The Haunted Mansion — a ride that takes attendees through a home filled with ghosts and other spooky creatures — but only Disneyland gives their mansion a special seasonal makeover called Haunted Mansion Holiday.
This annual overlay transforms the ride into a journey involving the characters from A Nightmare Before Christmas. Since the decorations are appropriate for both Halloween and Christmas, Haunted Mansion Holiday goes up in late September and continues through the end of the year.
Is this evidence persuasive?
At Disneyland, The Weather Is Basically Always Perfect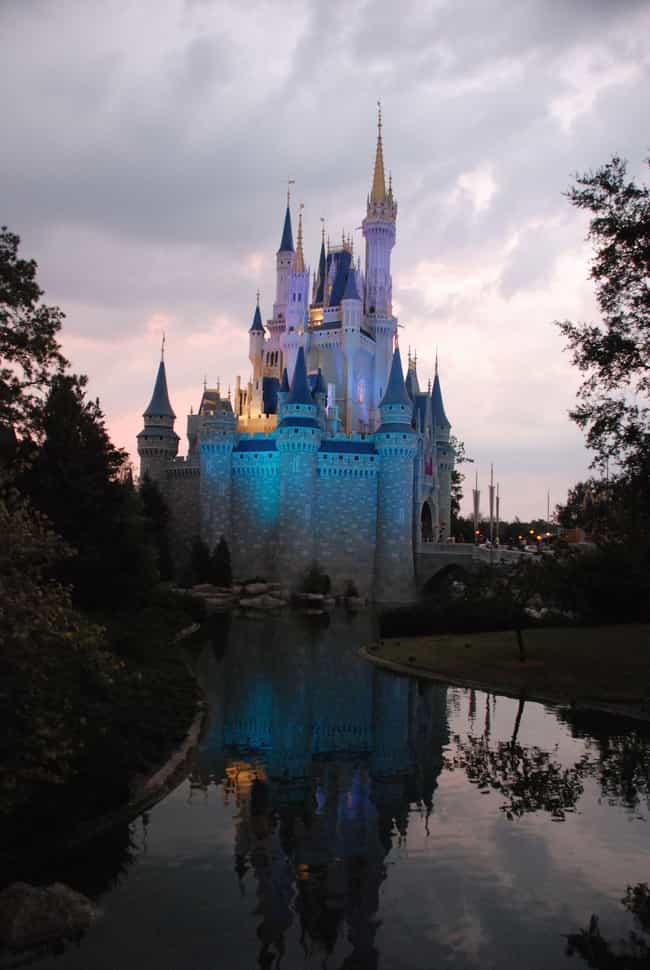 If you go to Disneyland, you'll also be visiting Anaheim, CA. Most of the time, the temperature will be in the range of 70-90°F during daylight hours, before cooling down to a sweet 55°F at night. Occasionally, a heatwave might push temperatures above 100°F, and it does rain once in a blue moon, but both of those occurrences are pretty rare.
Things are very different at Disney World in Orlando, FL. There, the temperatures might be a bit higher, but visitors also have a crushing wave of humidity to look forward to. In terms of rainfall, Orlando experiences frequent downpours, especially between June and September. Some rain at the park isn't the end of the world, but since most attractions are outdoors, a poorly placed shower can ruin one's whole trip.
Is this evidence persuasive?