Total Nerd Disturbing Deleted Scenes That Were Wisely Cut From Kids Movies

856 votes
264 voters
21.4k views
10 items
Follow
Embed
List Rules Vote up the scenes you can't believe anyone thought were a good idea.
While most kids movies are made and catered specifically to their demographic, that doesn't mean that the older creative members behind the films aren't ever subtle about inserting some humor or references for adults. However, some deleted movie scenes from over the years have proven to push that line a little too far, where the adult content in the scenes either completely change or alter the tone of the film beyond repair.
Even a company as careful as Disney is not always able to avoid disturbing scenes deleted from kids movies. Whether that be scenes that went on too long and into much darker territory than their theatrical versions did or sequences that were entirely cut from the film due to their thematic material, there are a number of examples of creepy children's movie scenes.
Here are just some of those dark or gross kids movie scenes that were, thankfully, excluded from their theatrical releases. Vote up the dankest ones you're glad you never saw as a kid!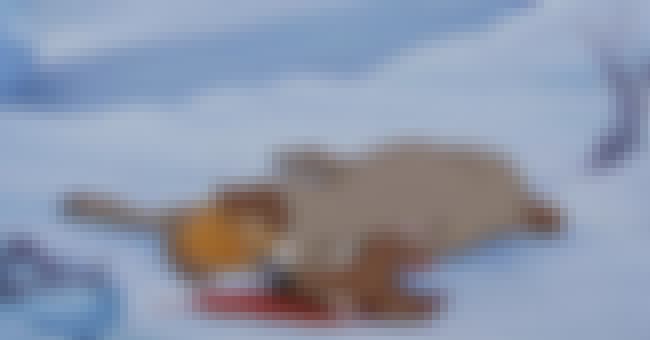 It's not uncommon for a Disney movie to deliver on the kind of tragic scenes that end up leaving lifelong marks on their young viewers. Along with Mufasa's death in The Lion King or Dumbo's farewell to his mother is the death of Bambi's mother early on in the animated classic eponymous film.
Killed by a hunter, the scene in Bambi is already tragic enough as it is, and is widely regarded as one of the saddest scenes in movie history. But it turns out the scene was originally going to last much longer, and would have become even darker than it already was. Bambi's mother wasn't just going to be shot by the hunter, but we were also originally going to see her lifeless corpse be dragged away by him. Just the thought is enough to send anyone crawling into a dark corner to cry for awhile.
Also Ranked
#19 on The Best Movies for Families
#27 on The Best Animated Films Ever
#30 on The Best Disney Animated Movies of All Time
#75 on Musical Movies With the Best Songs

Can you believe this was made?
see more on Bambi
The Santa Clause has become an integral piece of annual Christmas viewing for many families, thanks to its fun premise and lovable characters. But in one of the film's original cuts, there was a joke that is very clearly not suitable for a kids movie, let alone a supposedly family-friendly holiday film.
The joke in question happens early on in the film, when Tim Allen's Scott Calvin makes a joke about the phone number for his ex-wife's new husband's mother being "1-800-SPANK-ME." Scott takes it even further, saying that he "knows that number."
Aside from the obvious sexual context of this exchange, the film actually led to kids calling the number in question, thinking it might connect them to Santa Claus. Instead, it just got their parents a whole lot of charges from different actual sex lines.
Also Ranked
#10 on The Best Christmas Movies of All Time
#84 on The Funniest '90s Movies
#70 on The Best Movies for Tweens
#18 on The Best Disney Live-Action Movies
Can you believe this was made?
see more on The Santa Clause
It's established early on in Home Alone that Kevin McAllister has basically the worst siblings and relatives of all time. Sitting right near the top of that list too, is his creepy Uncle Frank, who calls him a jerk in the first film and who Kevin later jokingly records while showering in the sequel.
But in case Uncle Frank wasn't already bad enough, this deleted scene from the first film would have been utterly horrifying. Not only does it involve Frank picking on and calling Kevin silly names again, but it ends with his Uncle pantsing him and walking away. Inappropriate in about every way imaginable, and as such, wisely cut from the theatrical version.
Also Ranked
#2 on The Best Movies of 1990
#4 on The Best Christmas Movies of All Time
#66 on The Greatest Film Scores of All Time
#24 on The Best Movies for Kids
Can you believe this was made?
see more on Home Alone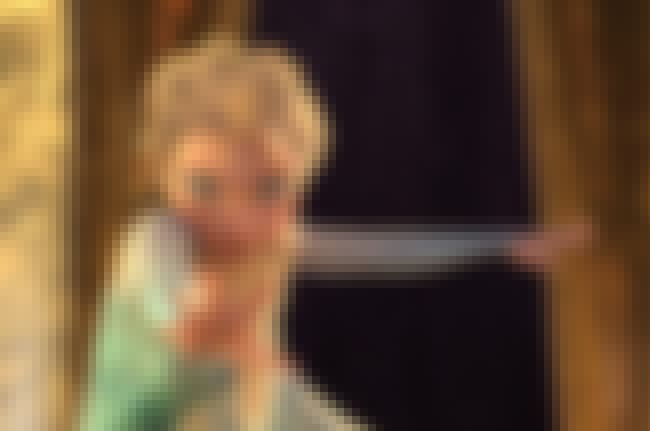 One of the greatest storytelling achievements that Frozen pulls off comes in the form of how Elsa's character is written. Despite going out of its way to illustrate just how dangerous Elsa's icy powers can be to those around her, the film still manages to keep her as a sympathetic character -- one that audiences can sympathize with and root for.
That probably explains why Disney decided to cut one scene, as they were originally going to show a much harsher side of Elsa than what we see theatrical cut. The scene in question would have involved Elsa performing a kind of torturous interrogation of two royal Arendelle soldiers for information about her sister, Anna's whereabouts. Apparently, the scene would have even involved Elsa trapping the soldiers in ice until they gave her the information she wanted.
Also Ranked
#57 on The Best Musical Movies of All Time
#50 on The Best Animated Films Ever
#23 on The Best Disney Animated Movies of All Time
#23 on Musical Movies With the Best Songs

Can you believe this was made?
see more on Frozen