Graveyard Shift
The Most Messed Up Excerpts From The 'Flowers In The Attic' Books

Updated October 25, 2019
14.4k votes
2.8k voters
184.8k views
12 items
List Rules Vote up the passages that make your skin crawl.
These Flowers in the Attic passages come from the famously unsettling novel by V.C. Andrews - a book that, despite its graphic nature, was marketed toward children and teens. Though Andrews is remembered as an author of adolescent fiction rather than a horror novelist, there are lots of terrifying scenes in the book, including interfamilial relations and physical mistreatment, among other disturbing instances, placing the novel alongside the works of Stephen King and Edgar Allan Poe.
The quotes referenced below cover everything from severe forms of punishment to an intimate relationship between a brother and sister, and they represent some of the most lurid and explicit Flowers in the Attic scenes that continue to fascinate younger and older readers alike.
Corrine Commits An Unthinkable Act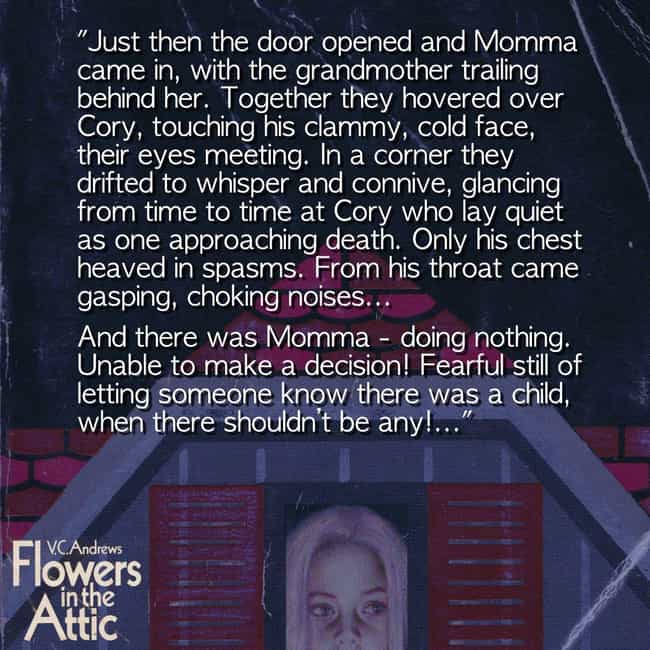 In this passage, we see yet another layer of evil from both the grandmother and mother. After the grandmother feeds all the children arsenic-laced donuts, Corrine sits passively by and watches her 5-year-old son succumb to the toxin.
Corrine Takes The Fortune She Inherited For Herself And Lets Her Children Suffer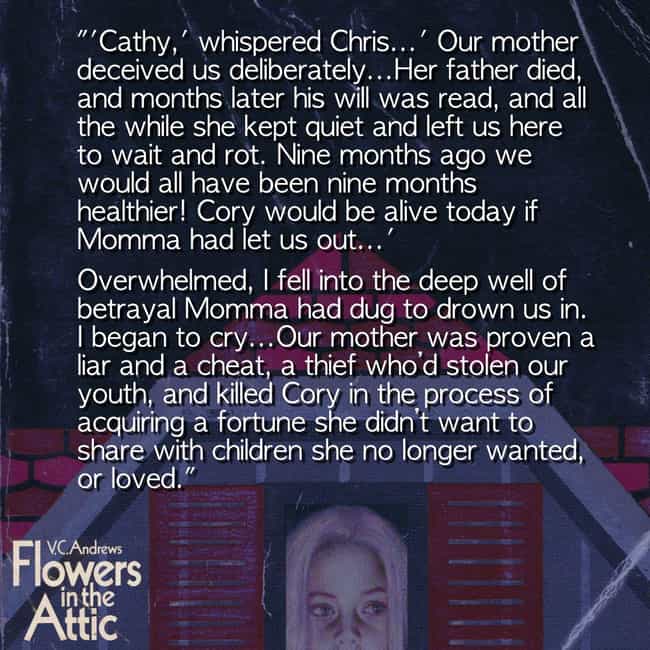 One of the most disturbing passages in Andrews's novel doesn't entail ill-treatment or other shocking acts; instead, it involves the sobering truth Chris and Cathy must face concerning their mother's true motives.
Cathy's Grandmother Smothers Her Hair In Hot Tar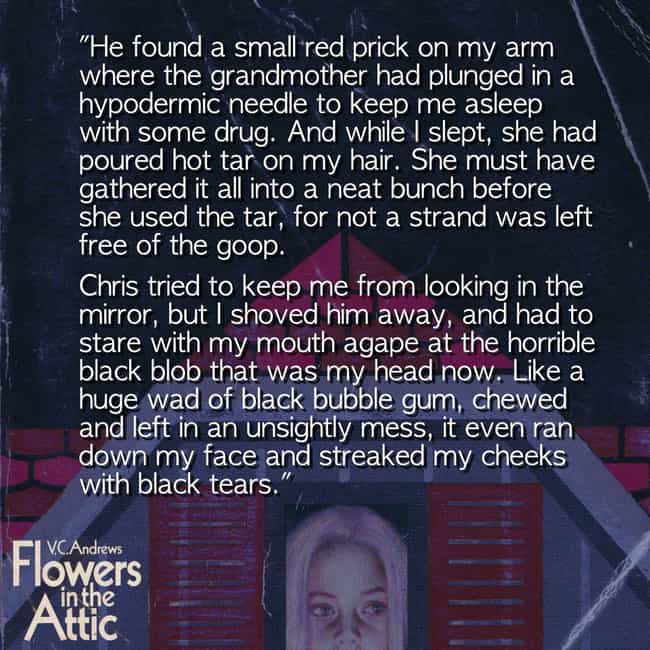 The grandmother injects something into Cathy, which causes nightmares. In her dream, Cathy imagines she falls in a mass of blood "as sticky as tar." When Cathy wakes up, she realizes the truth of her situation.
The Siblings Succumb To Biological Urges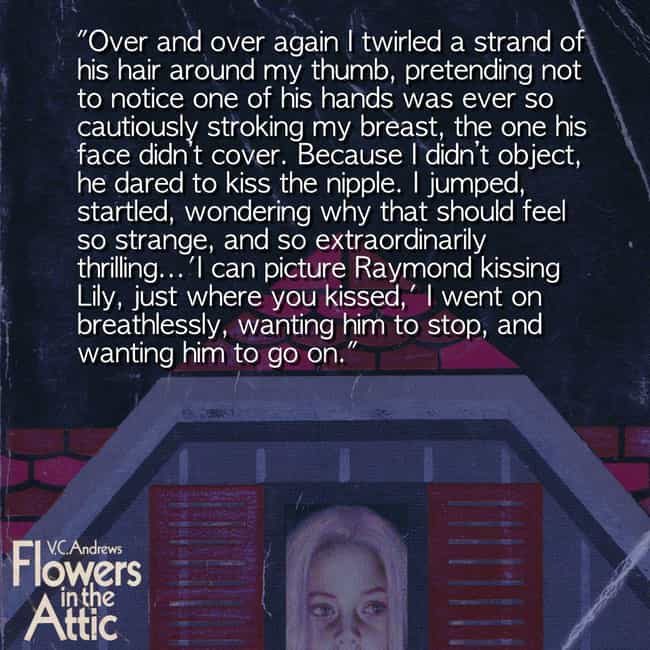 Following several months of being trapped in the attic, Chris and Cathy grow curious about intimacy after they read a series of Victorian novels, leading to one of the book's most infamous and taboo aspects.