Halloween Costumes

The Most Gruesome And Disturbing Halloween Costumes That Will Freak Out All Your Friends

355 votes
67 voters
2.4k views
20 items
Follow
List Rules Vote up the cosplay most likely to give your grandma a heart attack.
Is there such a thing as a Halloween cosplay that took it too far? That depends on your point of view, of course. However, these photos of disturbing Halloween cosplays showcase some of the many things that freak people out, ranging from hardcore gore to crippling phobias. There's also a few classic looks thrown in for good measure that may not make you feel ill, but do point to deeply rooted cinematic fears, such as vampires and zombies.
Ultimately, the Halloween cosplays that will make you sick are also the ones we can't help but stare at. Dressing up in costume is a Halloween tradition that traces its roots back to ancient pagan Samhain rituals. It was believed that dressing up would fool evil spirits. Choosing one of these gross Halloween cosplays for your next costume will definitely make it easier to scare those spirits away - along with everyone else.
That Awkward Moment When Most Of Your Face Has Been Bitten Off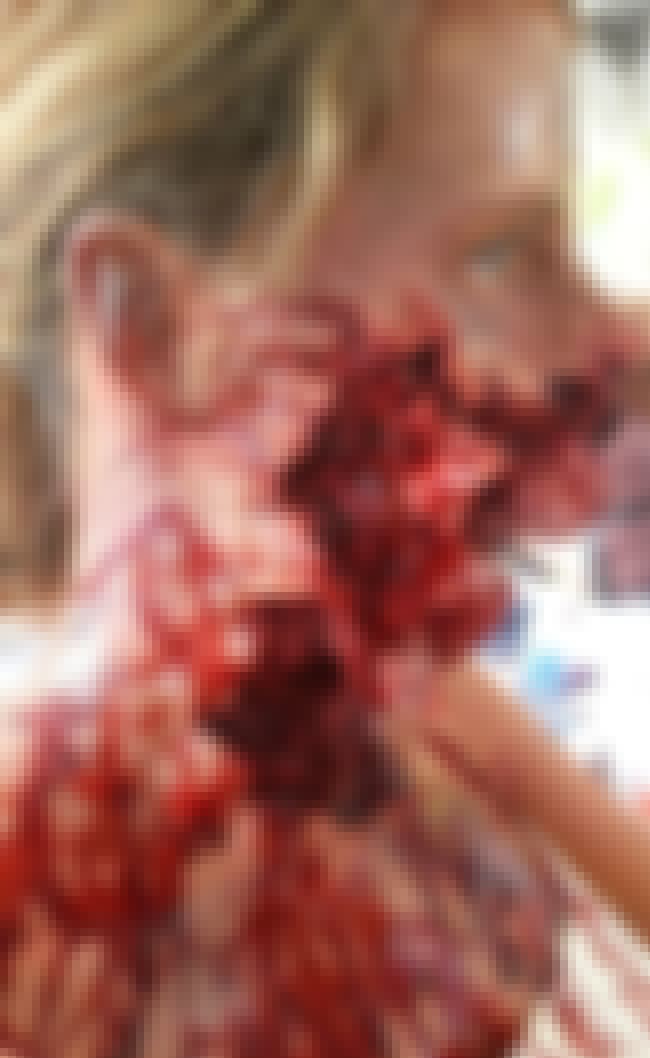 Can you hold your last meal down while looking at this disturbing Halloween makeup? If so, you've got an advantage over most people. Your desensitization levels might also be off the charts.

Agree or disagree?
Hardcore Gruesomeness Always Means Holding Your Own Ripped Off Face
Seriously, does it get any more hardcore than ripping off your own face and holding it up for the world to see? This Halloween special effect is flat out terrifying.

Agree or disagree?
The Goriest Zombie On The Block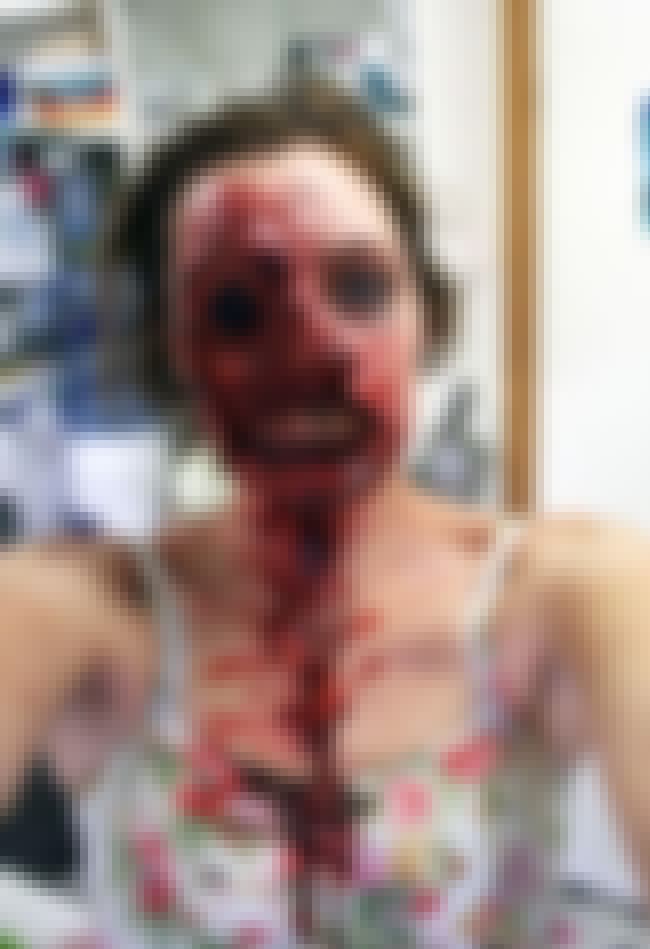 You know you've had a very bad day when you lose an eye and half your face. Even for a zombie, this gory look pushes the limits of good taste - which is exactly why people love it.

Agree or disagree?
The Perfect Mixture Of Horrifying And Sexy
Look up to the face - it's terrifying! Look below the face - it's sexy! This costume doesn't seem to know what it wants to be, but sexy costume enthusiasts are sure to love it. Just remember, if you seduce someone while looking like this, it might be a good idea to run a background check on your new suitor.
Agree or disagree?