READ
Most Disturbing Hazard Signs

Though most of us have seen our share of ANSI and ISO safety signs, many people might still be surprised to learn exactly how graphic some of them can be. The warning signs you'll see below, for instance, are not for the faint of heart. Perhaps the folks that designed them have seen one too many instances of factory or construction work gone terribly wrong and are here to make sure that there's no mistaking exactly how bloodthirsty various industrial products can be.
Here you'll see a darkly hysterical collection of warning and hazard signs that are here to remind you how many horrible possibilities are waiting behind even the most innocent-seeming piece of machinery. Thinking about leaning near that highly combustible content for a closer look? Assume that gently humming fan won't slice through your fingers like butter on a hot summer day? These hazard signs are here to say, think again, Bub.
So grab your hard hat, gird your loins, and get ready for an accidentally hilarious look at just how badly misplaced trust in heavy machinery can go.
Warning: Now Entering Randomly Rolling Death Zone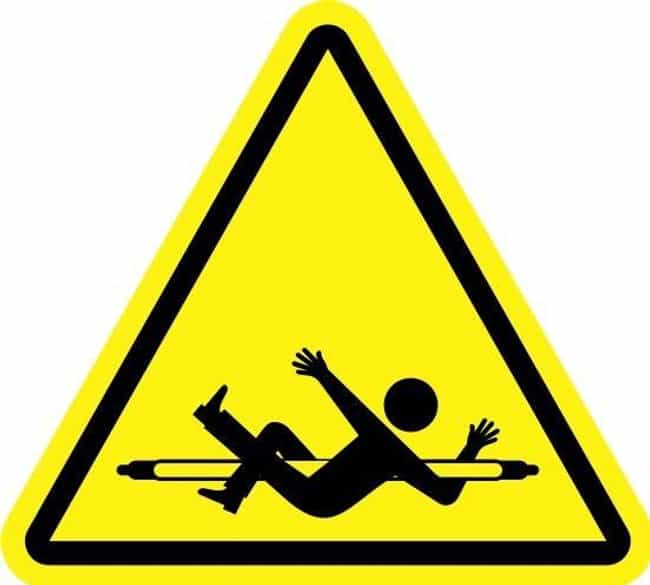 Sign: Drawing In and Crush Hazard
Meaning: An innocent-looking rolling bar may be lying in wait to drag you to your death like a grizzly fresh out of hibernation.
Caution: Best Avoided by Objects that Wish to Remain Solid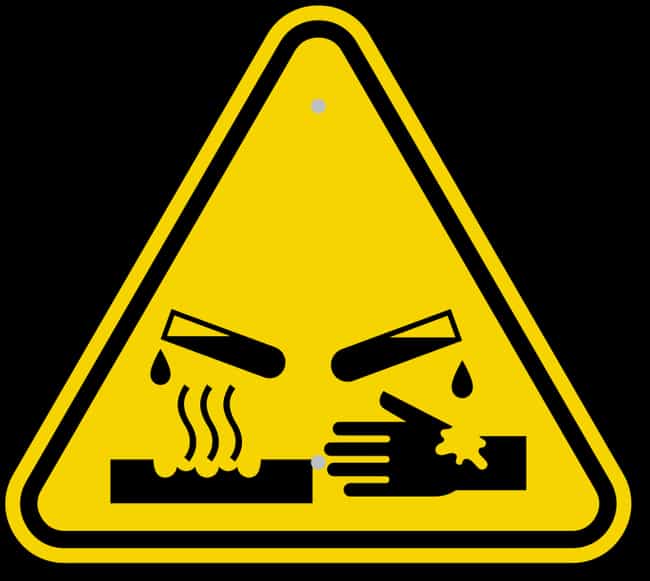 Sign:
Corrosive Materials
Meaning:
Beaker contains materials eager to feast on the first available solid like a tourist at a Vegas lunch buffet.
Warning: Will Wring Your Ass Thinner Than an IHOP Pancake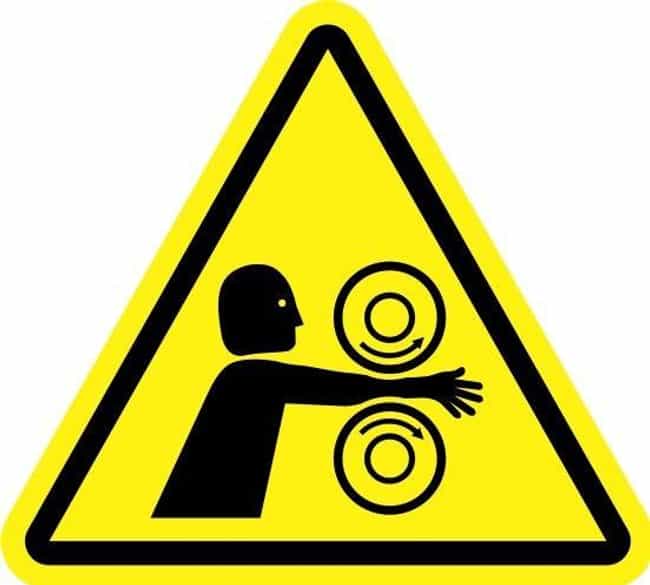 Sign: Entanglement Hazard
Meaning: This wringer's enthusiasm for flatness will overpower any object, willing or otherwise, inserted into its path.
Warning: Contents Overly Sensitive to Need for Personal Space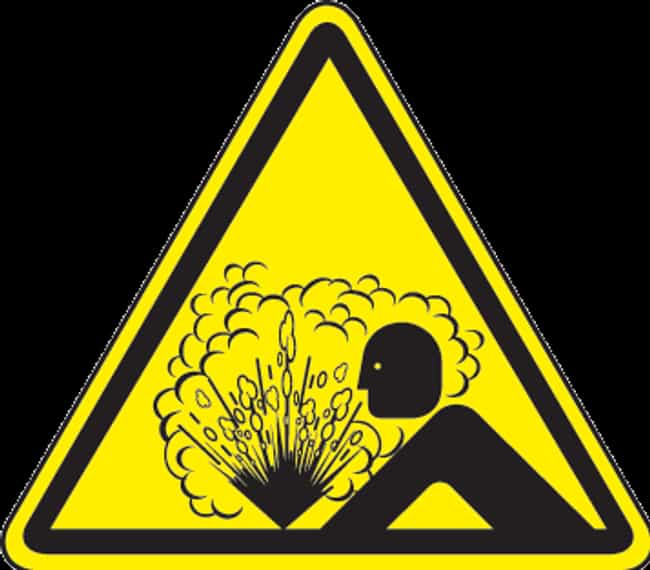 Sign: Explosion Hazard Alert
Meaning: Contents may or may not be plotting to do their best impersonation of Old Faithful directly into the face of the first poor fool who gets close enough to offer them the chance.