Anime Underground 16 Disturbing Romantic Anime Relationships That Will Have You Saying 'NO!'
Many anime relationships aren't exactly "normal." You may have noticed this if you a) watch anime and b) have a working pair of eyes and/or ears. The typical anime romance is usually depicted as a challenging mess of chaotic ups and downs, huge glistening tears, and the occasional inappropriate nosebleed. As extreme as some anime romance titles are, they can still be exciting to watch. However, there are some disturbing anime relationships that feel super creepy and honestly just flat-out unhealthy.
These creepy romantic relationships in anime generally ramp up various situations to a heightened level of drama. These titles often focus on domination, manipulation, forbidden love, and lascivious behavior. Still, not every romantic anime title contains these extreme and sometimes disturbing levels of drama. In fact, many of these titles can still be enjoyed for their intricate story lines or delightful artwork. Some, however, are just straight-up icky. You be the judge of what you can handle and what makes you say, "No!"
This complex anime relationship follows 18-year-old Ayase and 26-year-old Kanou as they become lovers. Okay, that's a bit of an age difference, but nothing too outlandish. How are you going to make this weird, anime? Well, here's how the two men meet. One day Ayase (a very pretty doe-eyed boy) is taken and about to be sold at an underground auction. Kanou happens to be there and remembers meeting Ayase from his past as a kind person who helped him out. Feeling a connection, Kanou purchases Ayase at 120 million yen (a little over $1 million) and takes the frightened boy to his home.
Ayase tells Kanou how grateful he is. However, things take a horrifying turn when Kanou becomes upset with Ayase. In a lustful rage, Kanou claims that Ayase is his merchandise and takes advantage of him. Oof.
Ayase makes a deal to pay Kanou back for his bid price by having intercourse with him, at 500,000 yen per encounter. Now, as the film progresses Kanou does regret his actions and starts to act tenderly toward Ayase. Still, the fact that a loving relationship between two characters can blossom after what happened is utterly disturbing.
see more on Okane ga Nai!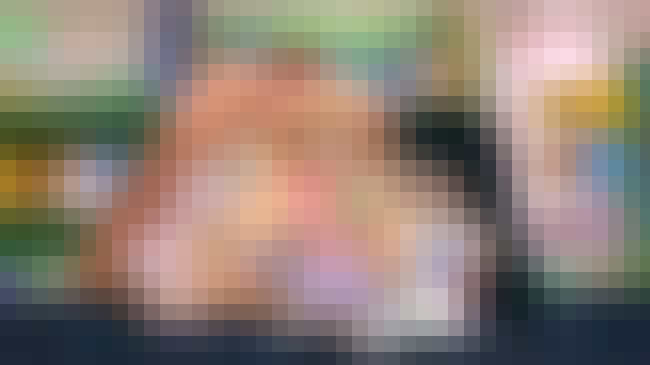 Rin is an 8-year-old student in the third grade. So, you know, this is off to a totally non-creepy start. She is mischievous, loud, and way too promiscuous for her age. One day, a 23-year-old man named Daisuke becomes her homeroom teacher. Rin doesn't trust adults and begins to torment Daisuke.
For a while, Daisuke fears Rin and has difficulty controlling her and the entire classroom. He becomes frustrated and even starts to question whether he is fit for the job. However, Rin's spiteful attitude toward Daisuke changes when he saves her from falling out of a tree.
Rin starts to flirt with Daisuke (gross), flashing her panties, dropping innuendos, and just generally throwing herself at him (gross, gross, gross). She eventually reveals her love to Daisuke and kisses him. By this point Daisuke is so flustered and confused by this complex situation that he finds himself growing more affectionate toward Rin.
Although he says that he sees Rin merely as a child, his actions and thoughts suggest otherwise. To clarify: He does not go all the way with the child. Even this mess doesn't go that far. Still though, he capitulates to Rin's advances time and time again. At the very least, he should have his teaching degree revoked.
Also Ranked
#29 on The Best Ecchi Romance Anime of All Time
#21 on Anime Guaranteed To Make You Physically Nauseous
see more on Kodomo no Jikan
'Super Lovers' Depicts A Much Creepier Kind Of Brotherly Love
This story centers around an orphan named Ren who gets adopted by a woman named Haruko. When Ren is 8 he meets Haruko's son, the 17-year-old Haru, who has come to spend his summer vacation in Canada. The two stepbrothers engage in a fun-filled summer and grow closer to one another. Haru even promises Ren that they will live together someday. However, after returning to Japan, Haru is in a freak accident and loses his memory of Ren.
Six years later (you do the math, it's still gross) the two reunite, reintroducing themselves to each other. Disturbingly, they begin to harbor strong romantic feelings for one another. Look, there's nothing wrong with being gay. Unless it's with your adopted brother. Who's almost a decade younger than you. And a teenager.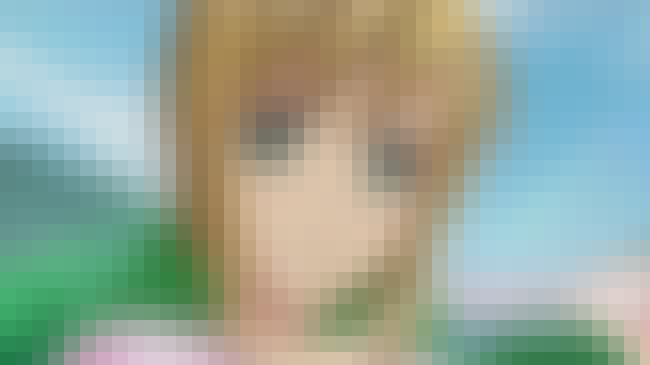 My Pico, or Boku no Pico, is usually on every anime lover's "caution" list. It's one of those titles where the artwork is amazing, but everything else is creepy as f*ck. The story follows a feminine boy named Pico who likes to experiment with cross-dressing. When Pico meets a 22-year-old man named Tamotsu (Pico, by the way, is 15), they embark on a relationship so disturbing it's illegal in most developed countries.
Tamotsu seduces young, innocent Pico into performing sexual favors for him. This, in turn, awakens Pico's sex drive, and he continues to explore with other young male characters in the show. To add to the "ick" factor, Pico looks and acts even younger than he actually is. And he's already pretty damn young. You'll probably want to shut your laptop if someone walks in on you watching this one.
Also Ranked
#51 on The 40+ Trippiest Anime That Mess With Your Head
#14 on The Weirdest Anime Shows of All Time
see more on Boku no Pico