Total Nerd
Stories From The 'Game Of Thrones' Extended Universe That Are WAY Too Intense For Television

1k votes
274 voters
32.1k views
14 items
List Rules Vote up the craziest things from the Game of Thrones extended universe that will NEVER make it to TV.
Game of Thrones is already rife with inbreeding, rape, and blood magic, but as it turns out, the worst parts of the story aren't even on the show or in the main novel series. They're in The World of Ice and Fire, an extension book which George R R. Martin co-published in 2014 instead of working on the books we actually care about.
World of Ice and Fire is a great read, with scandalous deets about everyone from the Tyrells to Daenerys's great great grandfather. It also reveals how horrendous the Game of Thrones universe truly is. In comparison to World of Ice and Fire, the chaste beheadings and patricides of Game of Thrones' main story are basically a Disney movie. Some of the most disturbing things in The World of Ice and Fire don't even have to do with humans: They have to do with killer butterflies.
If you want to give yourself nightmares, or if you just can't get enough GoT before the next episode comes out, then click through this list for a deep dive into the terrifying, intense and deeply creepy Game of Thrones extended universe.
back to page 1
The "Stoneborn" Of Skagos Ride Unicorns And Eat Visitors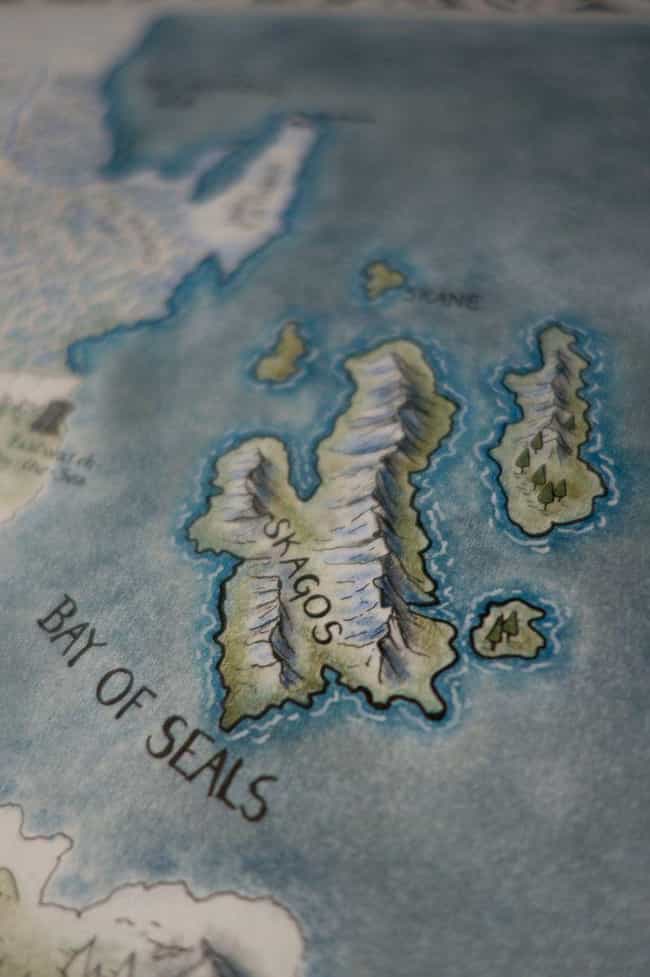 The hairy, smelly men of Skagos are mentioned in George R. R. Martin's books, but rarely seen. This is partly because they've never pledged allegiance to the Starks, despite sitting directly to the east of the Wall. They're also not very gregarious, in that they've been known to greet visitors by murdering them and eating them.
As if that weren't bad enough, they've ruined the idea of unicorns by turning unicorns into terrifying murder tools. Sailors near Skagos have seen islanders riding "great, shaggy, horned beasts, monstrous mounts so sure-footed they have been known to climb the sides of mountains." In Dance of Dragons, Davos is on a quest to retrieve Rickon Stark and Osha from Skagos. Good luck, Ser Onion Knight.

Is this terrifying?
The Great Apes Of Leng Will Rip Your Limbs Off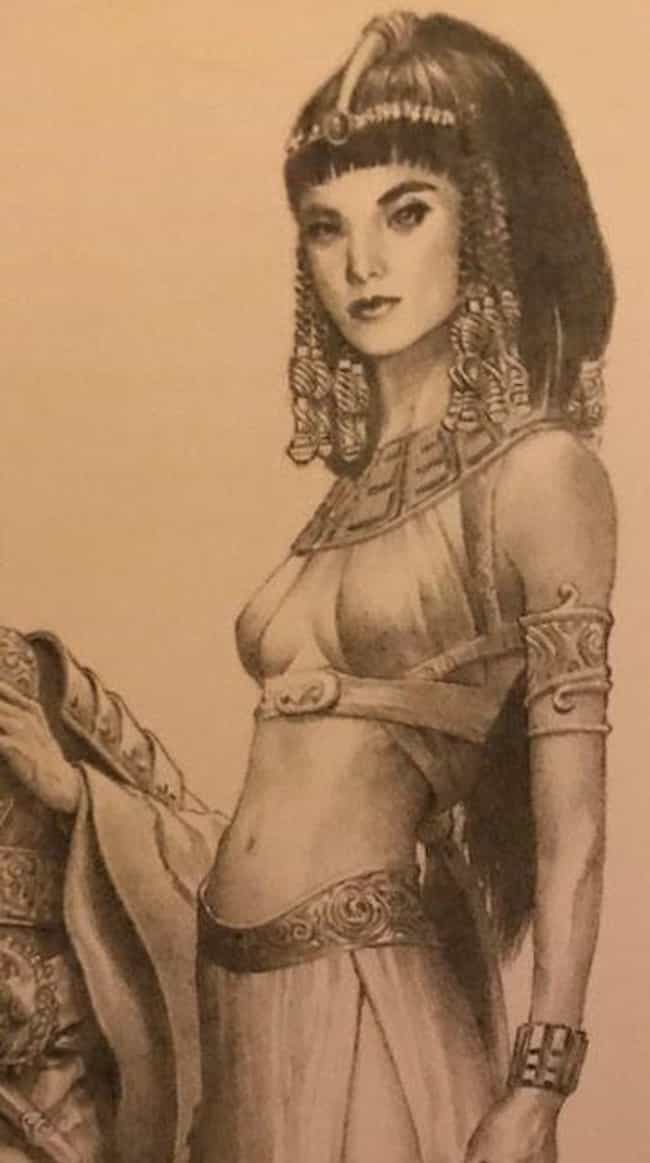 Far past Meereen and Qarth, in the southeastern regions of Essos, there lies the verdant isle of Leng. The men and women of Leng are all beautiful, seven feet tall, and with skin the colored of "oiled teak." They'll also totally kill you, as will the isle's truly giant "great apes," which are so strong that they can "pull the arms and legs off a man as easily as a boy might pull the wings off a fly." Basically, visiting Leng is like going on a vacation where everything is tall and hates you.

Is this terrifying?
There Used To Be An Island Populated By Hundreds Of Jaqen H'ghars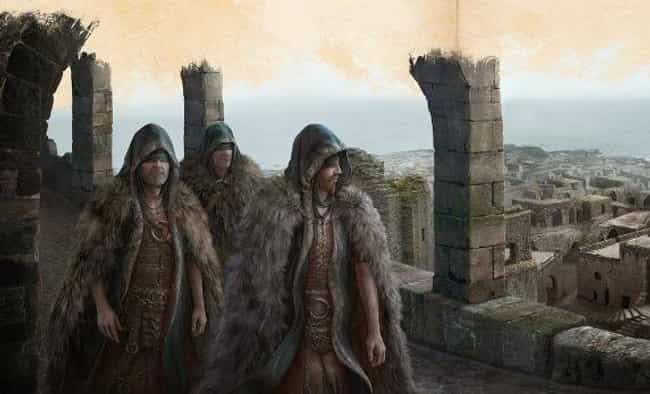 The show version of Jaqen H'ghar is mysterious, sexy, and more than a little terrifying. Now imagine hundreds of him roaming around a giant labyrinth on a remote island like a herd of sexy minotaurs. This was the case on the island of Lorath for many years, before Valyrians took over and slaughtered everybody.
Lorath, which is just east of Braavos and boasts massive complexes of labyrinths to this day, was home to a religious sect that honored the "Blind God," and spoke of themselves in the third person, like Jaqen. Supposedly, Jaqen only adopted the persona of a Lorathi to hide his true face, but his decision to make Arya temporarily blind suggests he borrowed more from the Lorathi than their slightly pretentious speech patterns.

Is this terrifying?
The Titan Of Braavos Can Drop Flaming Tar From His Balls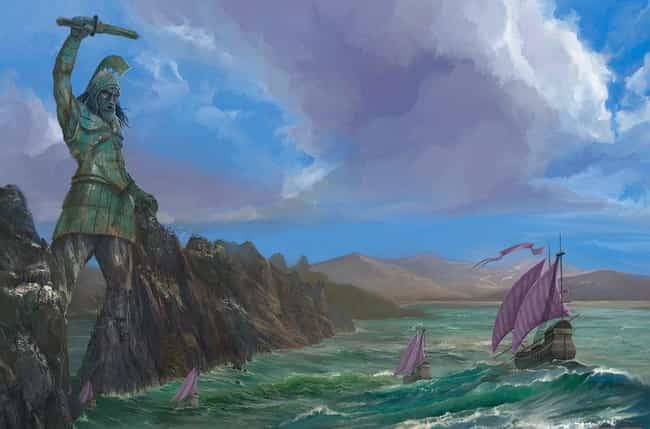 Standing 400 feet above the sea, with a gargantuan steel sword and fiery red eyes, the Titan is an intimidating sight for anyone trying to get into Braavos. It's functionally impossible to get into Braavos without first getting between his legs.
Speaking of which, the Titan also has giant steel testicles between those legs, as proven by Game of Thrones's 360 degree interactive map of the show's opening credits. Since the Titan is known for his "murder holes" and "arrow slits," from which soldiers can drop giant stones and flaming tar on any uninvited visitors, it doesn't take long to realize those murder holes are in his balls. Honestly, the fact that they haven't shown us this yet is a travesty.

Is this terrifying?